Posted on Dec 1, 2017 in
Blog
|
0 comments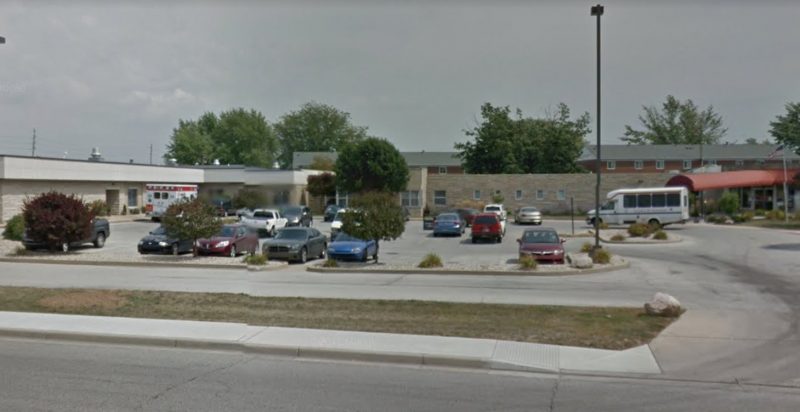 KINDRED TRANSITIONAL CARE AND REHAB-KOKOMO
LOCATED: 429 W LINCOLN RD, KOKOMO, IN 46902
KINDRED TRANSITIONAL CARE AND REHAB-KOKOMO was cited by the DEPARTMENT OF HEALTH AND HUMAN SERVICES CENTERS FOR MEDICARE & MEDICAID SERVICES for the following deficiencies:
PLEASE NOTE: The following highlighted quoted text is only a portion of the full report/survey submitted by DEPARTMENT OF HEALTH AND HUMAN SERVICES CENTERS FOR MEDICARE & MEDICAID SERVICES. The full report/survey can be found here.
FACILITY FAILED TO GIVE RESIDENTS PROPER TREATMENT TO PREVENT NEW BED (PRESSURE) SORES OR HEAL EXISTING BED SORES.
**NOTE- TERMS IN BRACKETS HAVE BEEN EDITED TO PROTECT CONFIDENTIALITY**
Based on interview and record review, the facility failed to ensure pressure ulcers were assessed accurately, prevention interventions were implemented for known risk, physician orders [REDACTED].
During an interview on 12/14/16 at 2:15 p.m., the Executive Director indicated RN #12 was the unit manager and the wound nurse and he was employed at the facility from April 20, 2015 to August 11, 2016. She indicated he would have been the person who assessed and measured Resident C's wounds during the time frame she was admitted to the facility.
During an interview on 12/14/16 at 3:24 p.m., RN #12 indicated Resident C had the sacrum wound and the ankle wounds while he was employed at the facility. She had a surgery performed to remove the Sacral ulcer and repair the area with a flap. She was admitted with the Sacrum pressure ulcer and she was very particular about how she laid because of the wound on her sacrum. She would only lay the way she wanted to lay to keep pressure off the sacrum wound. He indicated Resident C preferred to lay with her legs close together and her ankles crossed over each other. Initially there was nothing between the ankles to relieve the pressure when they were crossed. He indicated she probably acquired the pressure ulcers on her ankles due to a lack of padding between her ankles until the staff found the wounds, then pillows were used to pad between her ankles to relieve the pressure. He indicated there was a black eschar over the right ankle pressure ulcer when it was found and he could not see the wound bed. He indicated he was not a wound specialist and everything he learned about wounds he learned on his own by attending seminars. He indicated there should have been wound assessment documentation up until the resident was released of all her pressure ulcers, so if the assessments were not in the computer, then he did not know what happened to his measurements.
Personal Note from NHA–Advocates: NHAA shares with all the families of loved ones who are confined to nursing homes the pain and anguish of putting them in the care of someone else. We expect our loved ones to be treated with dignity and honor in the homes we place them. We cannot emphasize enough to family members of nursing home residents; frequent visits are essential to our loved ones' well-being and safety. This nursing home and many others across the country are cited for abuse and neglect.
You can make a difference. If you have a loved one living in this nursing home or any other nursing home where you suspect any form of abuse or neglect, contact us immediately.
We have helped many already and we can help you and your loved one as well by filing a state complaint, hiring a specialized nursing home attorney or helping you find a more suitable location for your loved one.
Contact us through our CONTACT FORM located on our website here below or on the sidebar or call our toll free hot line number: 1-800-645-5262.
You can make a difference even if your loved one has already passed away.