Posted on Apr 7, 2017 in
Blog
|
0 comments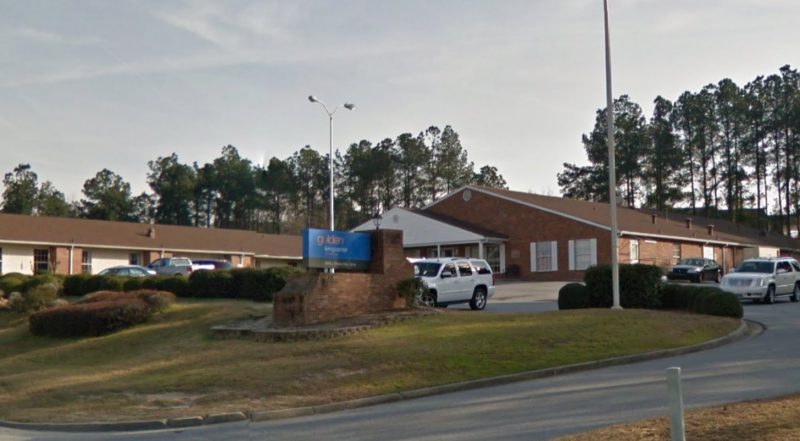 WINDERMERE HEALTH AND REHABILITATION CENTER
LOCATED: 3618 J DEWEY GRAY CIRCLE, AUGUSTA, GA 30909
WINDERMERE HEALTH AND REHABILITATION CENTER was cited by the DEPARTMENT OF HEALTH AND HUMAN SERVICES CENTERS FOR MEDICARE & MEDICAID SERVICES for the following deficiencies:
PLEASE NOTE: The following highlighted quoted text is only a portion of the full report/survey submitted by DEPARTMENT OF HEALTH AND HUMAN SERVICES CENTERS FOR MEDICARE & MEDICAID SERVICES. The full report/survey can be found here.
FACILITY FAILED TO GIVE RESIDENTS PROPER TREATMENT TO PREVENT NEW BED (PRESSURE) SORES OR HEAL EXISTING BED SORES
LEVEL OF HARM –IMMEDIATE JEOPARDY
**NOTE- TERMS IN BRACKETS HAVE BEEN EDITED TO PROTECT CONFIDENTIALITY**
Based on observation, record review, review of the facility's policy and procedures for pressure sore management, review of the facility's Wound Evaluation Flow Sheet, and resident and staff interview, it was determined that the facility failed to have an effective pressure sore recognition and management program as evidenced by failure to perform consistent weekly skin assessments for residents at risk for skin breakdown (N ); failure to identify pressure sores on admission and readmission in order to notify the physician and initiate treatment timely (N); failure to obtain treatment timely for identified pressure sores (T, R); failure to perform treatments as ordered by the physician to facilitate wound healing (N, T, R, R #84, R #24, R #50, R #64, R #120, R #180); failure to provide treatment with the correct wound care supplies as ordered by the physician (R); failure to provide consistent weekly assessment of pressure sores to include accurate staging, measurements and thorough description of the wounds in order to determine progression or deterioration of the pressure sores (T, R, R #84); failure to remove a resident's multipodus boots which were thought to contribute to breakdown (R); and failure to implement interventions to prevent the recurrence of pressure sores (T) and/or deterioration of pressure sores (R) for nine (9) (R, T, N, R #180, R #50, R #24, R #120, R #84 and R #64) of eleven (11) residents reviewed for pressure sores from a sample of fifty-one (51) residents, the census was one-hundred and one (101).
A determination was made that the facility's noncompliance with one or more requirements of participation had caused, or had the likelihood to cause, serious injury, harm, impairment or death to residents.
On [DATE] at 11:30 a.m., the ED and Corporate Area Vice President (VP) were notified that IJ existed. It was determined that the IJ was identified to exist on [DATE] related to resident N who was admitted to the facility on [DATE] after a hospital stay from home for a urinary tract infection, history of falls, who ambulated with a walker, with impaired cognition. The resident was discharged from the hospital to the facility with fluid filled blisters on bilateral heels and a reddened sacral area. The facility failed to develop an interim care plan to address the pressure ulcers. The resident was found unresponsive on [DATE] and transferred to the hospital in septic shock. Review of the Hospital Discharge Summary signed on [DATE] revealed the Final [DIAGNOSES REDACTED]. Review of the Georgia Death Certificate revealed the immediate cause of death for Resident N was Septic shock secondary to decubitus.
A Credible Allegation of Compliance was received on [DATE] at 5:40 p.m., was not acceptable, the ED was notified during the exit meeting that the IJ's would be ongoing. Therefore the IJ was identified to exist on [DATE] and remains on-going.
The facility's failure to report and obtain orders for wounds present on admission and readmission to the facility for resident N delayed treatment and the wounds deteriorated, and the resident developed septic shock. In addition, the facility failed to implement interventions to prevent the recurrence of a sacral wound for resident T, and did not implement treatment to the wound in a timely manner for the resident, and the Stage II pressure sore deteriorated to a Stage III pressure sore with yellow-green wound bed. In addition, the facility's failure to provide treatments as ordered possibly contributed to the deterioration of a wound for resident R per wound clinic staff interview.
Personal Note from NHA – Advocates: NHAA shares with all the families of loved ones who are confined to nursing homes the pain and anguish of putting them in the care of someone else. We expect our loved ones to be treated with dignity and honor in the homes we place them. We cannot emphasize enough to family members of nursing home residents; frequent visits are essential to our loved ones' well-being and safety. This nursing home and many others across the country are cited for abuse and neglect.
You can make a difference. If you have a loved one living in this nursing home or any other nursing home where you suspect any form of abuse or neglect, contact us immediately.
We have helped many already and we can help you and your loved one as well by filing a state complaint, hiring a specialized nursing home attorney or helping you find a more suitable location for your loved one.
Contact us through our CONTACT FORM located on our website here below or on the sidebar or call our toll free hot line number: 1-800-645-5262.
You can make a difference even if your loved one has already passed away.