Posted on Mar 9, 2017 in
Blog
|
0 comments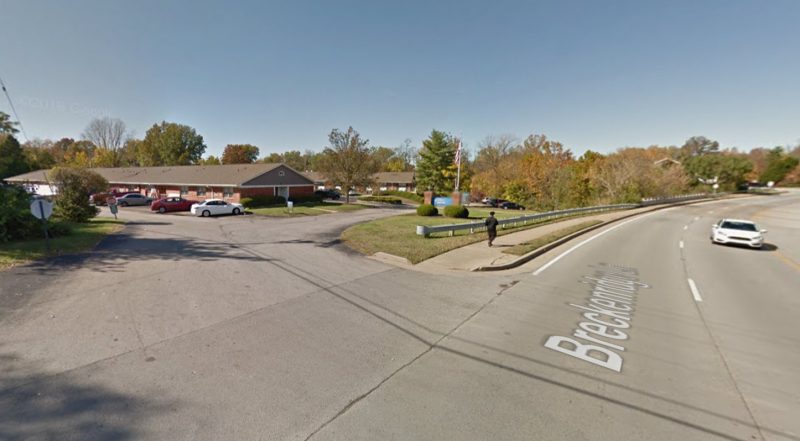 GOLDEN LIVINGCENTER – HILLCREEK
LOCATED: 3116 BRECKINRIDGE LANE, LOUISVILLE, KY 40220
GOLDEN LIVINGCENTER – HILLCREEK was cited by the DEPARTMENT OF HEALTH AND HUMAN SERVICES CENTERS FOR MEDICARE & MEDICAID SERVICES for the following deficiencies:
PLEASE NOTE: The following highlighted quoted text is only a portion of the full report/survey submitted by DEPARTMENT OF HEALTH AND HUMAN SERVICES CENTERS FOR MEDICARE & MEDICAID SERVICES. The full report/survey can be found here.
FACILITY FAILED TO MAKE SURE THAT THE NURSING HOME AREA IS FREE FROM ACCIDENT HAZARDS AND RISKS AND PROVIDES SUPERVISION TO PREVENT AVOIDABLE ACCIDENTS
LEVEL OF HARM –IMMEDIATE JEOPARDY
**NOTE- TERMS IN BRACKETS HAVE BEEN EDITED TO PROTECT CONFIDENTIALITY**
Based on observation, interview, record review and review of the facility's policy, it was determined the facility failed to have an effective system to ensure residents received adequate supervision to prevent accidents for one (1) of five (5) sampled residents (Resident #1).
On 02/16/16 at 6:20 AM, Registered Nurse #1 was notified via a phone call from a local restaurant's staff that Resident #1 was at their establishment trying to order food. Registered Nurse #1 and Certified Nursing Assistant #3, drove to the restaurant, which was located approximately seven (7) tenths of a mile from the facility (across five lanes of traffic and two intersections), and found Resident #1 standing at the entrance door of the restaurant. She stated Resident #1 was wearing sweat pants, a t-shirt and sweat shirt/hoodie type jacket when she picked him/her up at the restaurant. RN #1 stated she returned to the facility at 6:30 AM and her assessment revealed the resident had not sustained any injuries. The recorded weather conditions on 02/16/16 at 5:53 AM, was noted as over cast skies and thirty-three (33) degrees Fahrenheit with a wind chill of twenty-six (26) degrees Fahrenheit.
Interview with CNA #1, on 02/19/16 at 2:19 PM, revealed the facility had two floors and Resident #1 would get on the elevator and go downstairs every night. CNA #1 stated Resident #1 wandered the facility throughout the night shift hours looking for someone to take him/her out to smoke. CNA #1 stated Resident #1 would get upset and combative if staff did not agree to take him/her out to smoke. CNA #1 revealed it was very difficult to monitor Resident #1's whereabouts when he/she was taking care of other residents' needs. Per interview, Resident #1 had gotten out into the courtyard two days prior to being found at the restaurant down the road. She stated one of the nurses on the 400 Unit called the 100 Unit and said Resident #1 was out in the courtyard and to send someone to get the resident. CNA #1 went to the courtyard and found the resident outside in the twelve degree weather without a coat. She stated after this incident she was not given any additional interventions regarding how to supervise or prevent Resident #1 from exiting the building unless escorted by staff. She stated on 02/16/16, Resident #1 was wandering around the facility in his/her wheelchair and the last time she had seen the resident was around 4:30 AM.
Personal Note from NHA – Advocates: NHAA shares with all the families of loved ones who are confined to nursing homes the pain and anguish of putting them in the care of someone else. We expect our loved ones to be treated with dignity and honor in the homes we place them. We cannot emphasize enough to family members of nursing home residents; frequent visits are essential to our loved ones' well-being and safety. This nursing home and many others across the country are cited for abuse and neglect.
You can make a difference. If you have a loved one living in this nursing home or any other nursing home where you suspect any form of abuse or neglect, contact us immediately.
We have helped many already and we can help you and your loved one as well by filing a state complaint, hiring a specialized nursing home attorney or helping you find a more suitable location for your loved one.
Contact us through our CONTACT FORM located on our website here below or on the sidebar or call our toll free hot line number: 1-800-645-5262.
You can make a difference even if your loved one has already passed away.