Posted on Mar 4, 2016 in
Blog
|
0 comments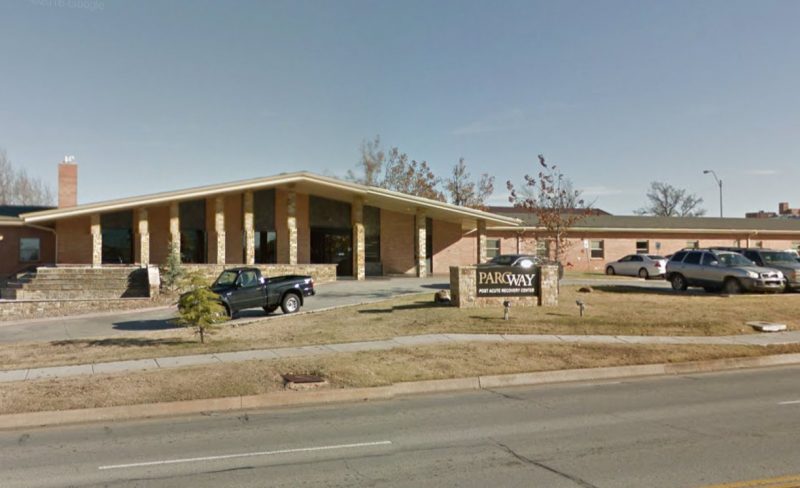 PARCWAY
LOCATED: 6312 NORTH PORTLAND, OKLAHOMA CITY, OK 73112
PARCWAY was cited by the DEPARTMENT OF HEALTH AND HUMAN SERVICES CENTERS FOR MEDICARE & MEDICAID SERVICES for the following deficiencies:
PLEASE NOTE: The following highlighted quoted text is only a portion of the full report/survey submitted by DEPARTMENT OF HEALTH AND HUMAN SERVICES CENTERS FOR MEDICARE & MEDICAID SERVICES. The full report/survey can be found here.
FACILITY FAILED TO PROVIDE NECESSARY CARE AND SERVICES TO MAINTAIN THE HIGHEST WELL BEING OF EACH RESIDENT
LEVEL OF HARM –IMMEDIATE JEOPARDY
**NOTE- TERMS IN BRACKETS HAVE BEEN EDITED TO PROTECT CONFIDENTIALITY**
On 06/25/15, an Immediate Jeopardy (IJ) situation was determined to exist due to the facility's failure to assess, monitor and intervene for a resident who had a change in condition. The resident was sent to the emergency room per family request and was admitted to ICU with [MEDICAL CONDITION]. The IJ situation was verified with the Oklahoma State Department of Health (OSDH).
On 06/25/15 at 11:00 a.m., the POA was asked if she was present at the time of the resident's discharge to the hospital. She stated yes and she was the one that made them send the resident to the hospital. She went into her room and saw her lying in a fetal position and not responsive so she went to the nurses' station and told them something was wrong. She stated the nurse looked at her and asked if she wanted her sent to the hospital. She told her of course. She stated that she went back into the room when the aides were changing her and she saw the brief full of diarrhea and observed sores on her buttocks. She stated it looked like ground meat and was very red.
At 1:00 p.m., the DON was asked if skin issues were observed during the audit what would happen. She stated the wound care nurse would make recommendations and then forward to the wound physician to be seen the following Wednesday. She was asked if a reddened coccyx would be a change in condition. She stated, yes. She was asked if the primary care physician would be notified of the change in skin condition. She stated, I would not off the bat. I would notify the skin nurse and let her handle it. She is the specialized nurse for wounds. She was asked what were the qualifications of the wound care nurse. She stated, Experience not education. We plan to send her for training.
CONTINUING: At 1:55 p.m., LPN #1 approached the survey team and stated, I went back and looked at my note. I didn't feel like there was a change in condition. She was asked who would determine if a resident had a change in condition. She stated, The doctor. She was asked if she notified the wound physician. She stated that she had not notified the wound physician because there was not an issue. She was asked if there was no skin issue why was an order written [REDACTED].
At 3:00 p.m., the Regional Director was asked who monitors nurse aide documentation. She stated the ADON monitors the documentation.
She was asked what prompted the wound audit performed on 06/12/15. She stated another family member had reported to the facility that another resident had a wound observed at the emergency room. She stated the facility decided to do wound assessments on everyone to identify any other skin issues not previously reported.
Personal Note from NHA-Advocates: NHAA shares with all the families of loved ones who are confined to nursing homes the pain and anguish of putting them in the care of someone else. We expect our loved ones to be treated with dignity and honor in the homes we place them. We cannot emphasize enough to family members of nursing home residents; frequent visits are essential to our loved ones' well-being and safety. This nursing home and many others across the country are cited for abuse and neglect.
You can make a difference. If you have a loved one living in this nursing home or any other nursing home where you suspect any form of abuse or neglect, contact us immediately.
We can help you and your loved one file a state complaint, hire a specialized nursing home attorney or help you find a more suitable location for your loved one.
Contact us through our CONTACT FORM located on our website here below or on the sidebar or call our toll free hot line number: 1-800-645-5262.

You can make a difference even if your loved one has already passed away.