Posted on Nov 4, 2016 in
Blog
|
0 comments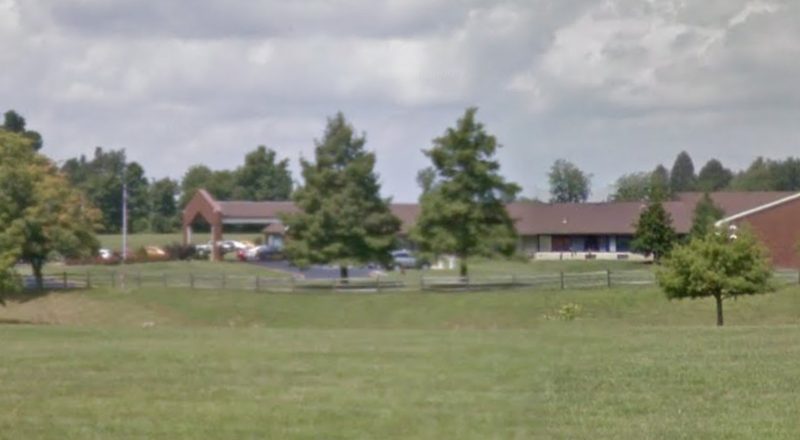 SIGNATURE HEALTHCARE AT NORTH HARDIN REHAB & WELLNESS
LOCATED: 599 ROGERSVILLE RD, RADCLIFF, KY 40160
SIGNATURE HEALTHCARE AT NORTH HARDIN REHAB & WELLNESS was cited by the DEPARTMENT OF HEALTH AND HUMAN SERVICES CENTERS FOR MEDICARE & MEDICAID SERVICES for the following deficiencies:
PLEASE NOTE: The following highlighted quoted text is only a portion of the full report/survey submitted by DEPARTMENT OF HEALTH AND HUMAN SERVICES CENTERS FOR MEDICARE & MEDICAID SERVICES. The full report/survey can be found here.
FACILITY FAILED TO 1) HIRE ONLY PEOPLE WITH NO LEGAL HISTORY OF ABUSING, NEGLECTING OR MISTREATING RESIDENTS; OR 2) REPORT AND INVESTIGATE ANY ACTS OR REPORTS OF ABUSE, NEGLECT OR MISTREATMENT OF RESIDENTS.
LEVEL OF HARM –IMMEDIATE JEOPARDY
**NOTE- TERMS IN BRACKETS HAVE BEEN EDITED TO PROTECT CONFIDENTIALITY**
Based on interviews, record review, and review of the facility's policy and investigation, it was determined the facility failed to ensure an allegation of physical abuse was immediately reported to the Administrator; and, failed to protect residents from further abuse for one (1) of twelve (12) sampled residents (Resident #2).
On 03/02/16, during the evening meal, Certified Nursing Assistant (CNA) #4 slapped Resident #2 twice on the forearm. The incident was witnessed by CNA #2 and #3. However, the staff failed to immediately report the alleged abuse to the Charge Nurse per facility policy. The abuse allegation was not reported to the Administrator until 03/07/16 at approximately 10:30 PM. Interviews and review of CNA #4's time sheet revealed the aide continued to care for Resident #2 and other residents after the observed abuse.
The facility's failure to have an effective system in place to ensure staff immediately reported observed abuse of residents; placed residents at risk for serious injury, harm, impairment or death. Immediate Jeopardy (IJ) was identified on 03/18/16 and determined to exist on 03/02/16. The facility was notified of the IJ on 03/18/16.
 A telephone interview with CNA #2, on 03/17/16 at 9:15 AM, revealed she had observed CNA #4 slap Resident #2 on the forearm twice on 03/02/16. She stated she did not report the allegation of abuse because a nurse was in the dining room at the same time of her observation and she assumed the nurse reported the abuse. She stated the resident was grabbing for a food tray and CNA #4 smacked the resident on the forearm with an opened hand. She said the resident reached for the food tray again and CNA #4 smacked the resident again on the forearm. However, this time the resident said, Ouch, and began rubbing his/her arm. The CNA stated she knew this was wrong, but since the nurse was in the dining room, she assumed she saw the same thing and would report the incident. When she saw CNA #4 working on 03/07/16 caring for residents, she realized the alleged abuse had not been reported. She stated she was uncomfortable with CNA #4 working with residents after what she observed and was afraid he would hit another resident in private. She then reported what she observed to a staff nurse.
Personal Note from NHA – Advocates: NHAA shares with all the families of loved ones who are confined to nursing homes the pain and anguish of putting them in the care of someone else. We expect our loved ones to be treated with dignity and honor in the homes we place them. We cannot emphasize enough to family members of nursing home residents; frequent visits are essential to our loved ones' well-being and safety. This nursing home and many others across the country are cited for abuse and neglect.
You can make a difference. If you have a loved one living in this nursing home or any other nursing home where you suspect any form of abuse or neglect, contact us immediately.
We can help you and your loved one file a state complaint, hire a specialized nursing home attorney or help you find a more suitable location for your loved one.
Contact us through our CONTACT FORM located on our website here below or on the sidebar or call our toll free hot line number: 1-800-645-5262.

You can make a difference even if your loved one has already passed away.