Posted on Jul 21, 2017 in
Blog
|
0 comments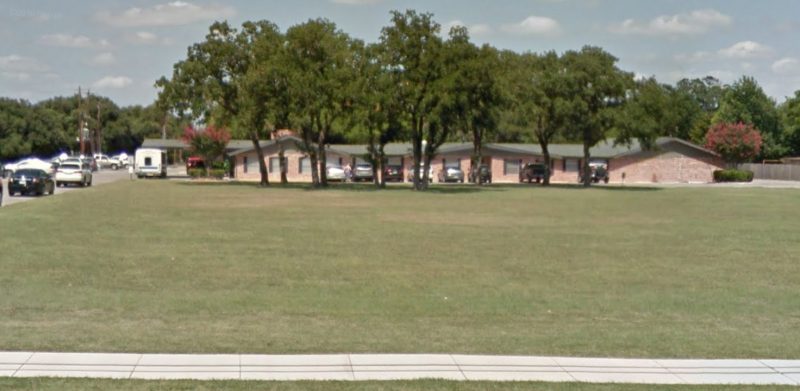 BOERNE, TX– RESIDENT ON PRESCRIBED SOFTENED DIET CHOKES AND DIES AFTER STAFF GIVES WRONG FOOD TRAY
TOWN AND COUNTRY MANOR
LOCATED: 625 N MAIN ST, BOERNE, TX 78006
TOWN AND COUNTRY MANOR was cited by the DEPARTMENT OF HEALTH AND HUMAN SERVICES CENTERS FOR MEDICARE & MEDICAID SERVICES for the following deficiencies:
PLEASE NOTE: The following highlighted quoted text is only a portion of the full report/survey submitted by DEPARTMENT OF HEALTH AND HUMAN SERVICES CENTERS FOR MEDICARE & MEDICAID SERVICES. The full report/survey can be found here.
FACILITY FAILED TO MAKE SURE THAT THE NURSING HOME AREA IS FREE FROM ACCIDENT HAZARDS AND RISKS AND PROVIDES SUPERVISION TO PREVENT AVOIDABLE ACCIDENTS.
LEVEL OF HARM –IMMEDIATE JEOPARDY
**NOTE- TERMS IN BRACKETS HAVE BEEN EDITED TO PROTECT CONFIDENTIALITY**
Based on observation, interview and record review, the facility failed to ensure that each resident received adequate supervision and assistance to prevent accidents for 1of 5 residents (#1) who were reviewed for accidents in that:
The facility failed to feed Resident #1 when he should have been fed and was served cut up pieces of sausage instead of ground meat. As a result, Resident #1 choked on pieces of meat and died due to asphyxiation.
This failure resulted in an identification of an Immediate Jeopardy (IJ) on [DATE]. While the IJ was removed on [DATE], the facility remained out of compliance at a level of actual harm with a scope identified as pattern until all residents were assessed and staff was in-serviced.
Review of an emergency provider report dated [DATE] revealed that Resident #1 had a cardiac arrest after choking on a piece of meat at the nursing home. Per EMS, pt. was found unresponsive after choking at 1800 today. EMS pulled out a lot of food out of our pt. as they intubated him. They do not know if someone performed the Heimlich maneuver. They were doing CPR when EMS got there. The provider report also assessed the resident with: Symmetric dilated pupils and face is cyanotic; and ET tube present with food debris in tube. The emergency physician determined that: Primary impression: Aspiration into airway. and Secondary impression: cardiac arrest. Time of death called at 1855.
Review of Resident #1's tray card dated [DATE] revealed the resident was to be served dysphagia advance (textured) meals on a lip plate.
During an interview on [DATE] at 12:05 p.m., the Food Service Manager stated that although she was not in the building on [DATE], she interviewed the cooks preparing the evening meal and they reported that Resident #1's tray was not served and was still on the last cart (#7), when the resident began to choke. The Food Service Manager stated that Resident #1 was probably served some other resident's tray. The Food Service Manager also stated that 24 residents within the facility were served dysphagia advance diets, including her father, who was a resident in the facility.
During an interview on [DATE] at 2:30 p.m., RN N, Weekend Supervisor, stated that when she was called to the assisted dining room at 6:00 p.m. on [DATE], Resident #1 was already on the floor. She stated that she started CPR. When asked if she was in the dining room, RN N stated that she was outside in the parking lot speaking to her ex-husband. RN N stated that she observed a tray of food on the table where Resident #1 had been sitting, but did not recall what type of food was on the plate. She stated that CNA J, agency staff, was sitting at the table also. RN N stated that when she reported Resident #1 had choked to the resident's daughter, the daughter asked how this could happen because her father (Resident #1) was always fed and was not allowed to feed himself. RN N stated that she didn't know that and assumed the resident fed himself, because he had a plate with a rim.
During an interview on [DATE] at 3:00 p.m., CNA H stated that he worked the evening shift on [DATE] and was passing out trays to the residents. He reported that he had told CNA J twice to not allow Resident #1 to feed himself. CNA H stated that he placed the tray of food in front of Resident #1 and left the table to feed other residents. He stated that he had his back to Resident #1's table and did not see if Resident #1 fed himself, or if he had been fed.
During an interview on [DATE] at 3:25 p.m., CNA I stated that she worked the evening shift on [DATE] and reported that all the facility staff knew that Resident #1 had to be fed, because the resident grabbed food off of other's plates and pushed food into his mouth. She stated that the incident was preventable.
Personal Note from NHA – Advocates: NHAA shares with all the families of loved ones who are confined to nursing homes the pain and anguish of putting them in the care of someone else. We expect our loved ones to be treated with dignity and honor in the homes we place them. We cannot emphasize enough to family members of nursing home residents; frequent visits are essential to our loved ones' well-being and safety. This nursing home and many others across the country are cited for abuse and neglect.
You can make a difference. If you have a loved one living in this nursing home or any other nursing home where you suspect any form of abuse or neglect, contact us immediately.
We have helped many already and we can help you and your loved one as well by filing a state complaint, hiring a specialized nursing home attorney or helping you find a more suitable location for your loved one.
Contact us through our CONTACT FORM located on our website here below or on the sidebar or call our toll free hot line number: 1-800-645-5262.
You can make a difference even if your loved one has already passed away.