Posted on Dec 23, 2016 in
Blog
|
3 comments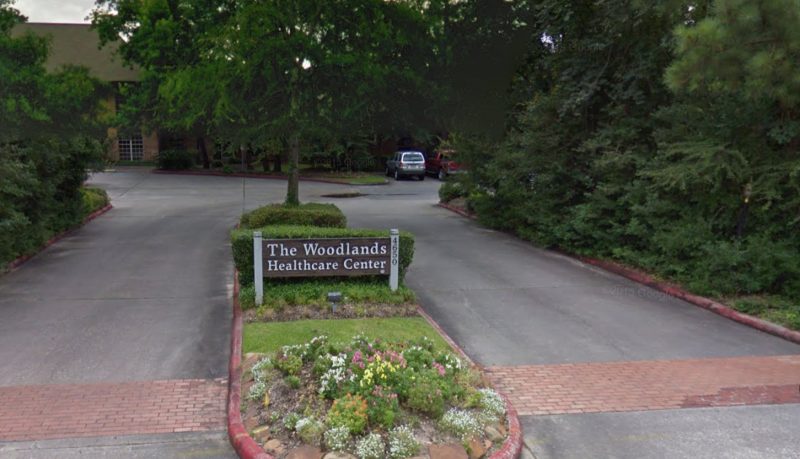 THE WOODLANDS HEALTHCARE CENTER
LOCATED: 4650 S PANTHER CREEK DR, THE WOODLANDS, TX 77381
THE WOODLANDS HEALTHCARE CENTER was cited by the DEPARTMENT OF HEALTH AND HUMAN SERVICES CENTERS FOR MEDICARE & MEDICAID SERVICES for the following deficiencies:
PLEASE NOTE: The following highlighted quoted text is only a portion of the full report/survey submitted by DEPARTMENT OF HEALTH AND HUMAN SERVICES CENTERS FOR MEDICARE & MEDICAID SERVICES. The full report/survey can be found here.
 FACILITY FAILED TO GIVE RESIDENTS PROPER TREATMENT TO PREVENT NEW BED (PRESSURE) SORES OR HEAL EXISTING BED SORES.
LEVEL OF HARM –ACTUAL HARM
**NOTE- TERMS IN BRACKETS HAVE BEEN EDITED TO PROTECT CONFIDENTIALITY**
Based on observation, interview and record review, the facility failed to ensure that a resident who enters the facility without pressure sores does not develop pressure sores unless the individual's clinical condition demonstrates that they were unavoidable, and failed to provide the necessary treatment and services to promote the healing of pressure ulcers and prevent new sores from developing for two residents (Resident #7 and Resident #9) of eleven residents reviewed for skin breakdown.
-The facility failed to assess Resident #7's level of risk for pressure ulcer development at admission and quarterly per facility's policy and he acquired a Stage IV pressure sore to his sacrum (large wedge shaped vertebra at the inferior end of the spine) 5 months after admission to the facility.
-The facility failed to develop a care plan to Resident #7's Stage IV pressure sore with specific interventions to alleviate and prevent further wound development and he then developed open wounds to his left lower back, sacral area above the Stage IV pressure sore and right upper buttocks area which were not appropriately assessed and reported to the MD according to facility policy.
-The facility failed to routinely turn and reposition Resident #7 and Resident #9 to prevent worsening of the pressure sores or the development of new pressure sores.
-Resident #9 acquired a Stage II Pressure Ulcer to the coccyx (tail bone) and wound treatment orders were not obtained until family intervention.
These failures affected 2 residents and placed an additional 78 residents that were receiving preventive skin care at risk to develop new pressure sores for a decline in health, not receiving adequate treatment and delayed healing and/or worsening of pressure sores.
Observation on 3/03/2016 at 9:30 a.m. during incontinent care, Resident #7 was noted with a square dressing to his sacral area that was completely soaked with dark brown/red colored drainage. The dressing was peeling off from the top exposing the large circular pressure sore that was noted with an adjacent open area to the left upper part of the pressure sore. Resident #7's brief was noted with a large area of red and dark brown drainage where the wound was located and there was a foul odor coming from the dressing. The underneath pad where Resident #7 was laying on was noted with a large circular red area at the direction where the sacral pressure sore was located. Resident #7 had also an open area to his right upper buttocks that was not protected with a dressing and an open area to his left lower back that was not protected with a dressing either. Further observation revealed that Resident #7 grimaced his face and moaned while he was being turned to his side by C.N.A. DD. Resident #7 was then assisted to his back and C.N.A DD said that she was going to call the wound care nurse so she could change the soiled dressing before proceeding with incontinent care.
In an interview on 3/3/2016 at 9:42 a.m. with the Wound care nurse A, she stated that she had already done wound care to Resident #7 before breakfast at around 7:30 a.m. and further said but I can do it again, he has an unstageable pressure sore to his sacrum, he has no other wounds to his buttocks area.
Further interview at that time, Wound Care nurse A said that residents are supposed to be turned and repositioned every 2 hours to prevent and treat pressure sores. She further stated that the facility policy was that when new skin conditions were reported that the MD needed to be contacted as soon as possible for new orders and update the care plan. Wound care nurse A continued saying that she was not in charge of monitoring the C.N.A's for turning and reposition the residents and that it was the job of the charge nurses on the floor. She continued saying that she was not involved in updating the care plans of the residents including care plans for pressure sores and that she was not in charge of completing Braden Scale assessment (to assess the patient's level of risk for development of pressure ulcers) or pain assessments either, that she believed the charge nurses were supposed to complete them.
In an interview on 3/3/2016 at 4:08 p.m. with LVN D, she stated that she was the charge nurse for Resident #7 but that she was not really monitoring if he would get turn and re-positioned every 2 hours and further said If the C.N.A's call me for something, I can help but I don't really monitor the turning.
Personal Note from NHA – Advocates: NHAA shares with all the families of loved ones who are confined to nursing homes the pain and anguish of putting them in the care of someone else. We expect our loved ones to be treated with dignity and honor in the homes we place them. We cannot emphasize enough to family members of nursing home residents; frequent visits are essential to our loved ones' well-being and safety. This nursing home and many others across the country are cited for abuse and neglect.
You can make a difference. If you have a loved one living in this nursing home or any other nursing home where you suspect any form of abuse or neglect, contact us immediately.
We can help you and your loved one file a state complaint, hire a specialized nursing home attorney or help you find a more suitable location for your loved one.
Contact us through our CONTACT FORM located on our website here below or on the sidebar or call our toll free hot line number: 1-800-645-5262.
You can make a difference even if your loved one has already passed away.