Posted on Dec 22, 2016 in
Blog
|
5 comments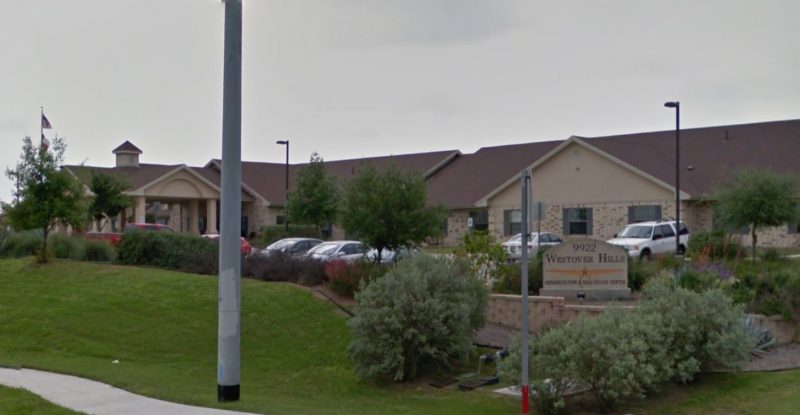 SCC AT WESTOVER HILLS REHABILITATION AND HEALTHCARE
LOCATED: 9922 STATE HWY. 151, SAN ANTONIO, TX 78251
SCC AT WESTOVER HILLS REHABILITATION AND HEALTHCARE was cited by the DEPARTMENT OF HEALTH AND HUMAN SERVICES CENTERS FOR MEDICARE & MEDICAID SERVICES for the following deficiencies:
PLEASE NOTE: The following highlighted quoted text is only a portion of the full report/survey submitted by DEPARTMENT OF HEALTH AND HUMAN SERVICES CENTERS FOR MEDICARE & MEDICAID SERVICES. The full report/survey can be found here.
FACILITY FAILED TO WRITE AND USE POLICIES THAT FORBID MISTREATMENT, NEGLECT AND ABUSE OF RESIDENTS AND THEFT OF RESIDENTS' PROPERTY
LEVEL OF HARM –IMMEDIATE JEOPARDY
**NOTE- TERMS IN BRACKETS HAVE BEEN EDITED TO PROTECT CONFIDENTIALITY**
Based on interview and record review, the facility failed to implement written policies and procedures that prohibited neglect for two (#3 and #4) of eight residents reviewed for neglect.
Resident #4 was not appropriately assessed or care planned for use of an electric scooter, fell from the scooter and was hospitalized and passed away. Physical Therapy staff identified the safety issues and this communication was never passed on to direct care staff. These failures resulted in an Immediate Jeopardy (IJ) which was identified on [DATE]. The IJ was removed on [DATE], but the facility remained out of compliance at a severity level of actual harm at pattern because the facility had not had time to monitor and evaluate the effectiveness of the Plan of Removal.
Interview on [DATE] at 09:30 a.m. with the OTA A and PTA A revealed that Resident #4's behaviors would fluctuate from being lucid to being confused. PTA A said Resident #4's judgement would be confused. He stated that the resident advised her he had an electric scooter and then one day, he showed up with it. PTA A and OTA A both agreed that Resident #4 had safety awareness issues and he was not safe being outside without supervision because of his fluctuations and confusion.
Telephone interview on [DATE] at 1:33 p.m. with the witness revealed she saw Resident #4 on the ground behind the facility in the parking lot on [DATE] between 6:30 p.m. and 7:00 p.m. She stated that Resident #4 was bleeding near the right eye, and she went for help.
Resident #3 had a fractured left femur. The facility did not treat the pain prior to being transferred to the hospital after extreme pain was first observed. The resident returned to the facility, placed on hospice, and died within the month. This was determined to be past non-compliance at an Immediate Jeopardy level due to the facility's implementation of actions that corrected the non-compliance prior to the investigation on [DATE]. The facility was out of compliance from [DATE] to [DATE]. The facility's corrected action was completed on [DATE].
Personal Note from NHA – Advocates: NHAA shares with all the families of loved ones who are confined to nursing homes the pain and anguish of putting them in the care of someone else. We expect our loved ones to be treated with dignity and honor in the homes we place them. We cannot emphasize enough to family members of nursing home residents; frequent visits are essential to our loved ones' well-being and safety. This nursing home and many others across the country are cited for abuse and neglect.
You can make a difference. If you have a loved one living in this nursing home or any other nursing home where you suspect any form of abuse or neglect, contact us immediately.
We can help you and your loved one file a state complaint, hire a specialized nursing home attorney or help you find a more suitable location for your loved one.
Contact us through our CONTACT FORM located on our website here below or on the sidebar or call our toll free hot line number: 1-800-645-5262.
You can make a difference even if your loved one has already passed away.