Posted on Dec 29, 2016 in
Blog
|
0 comments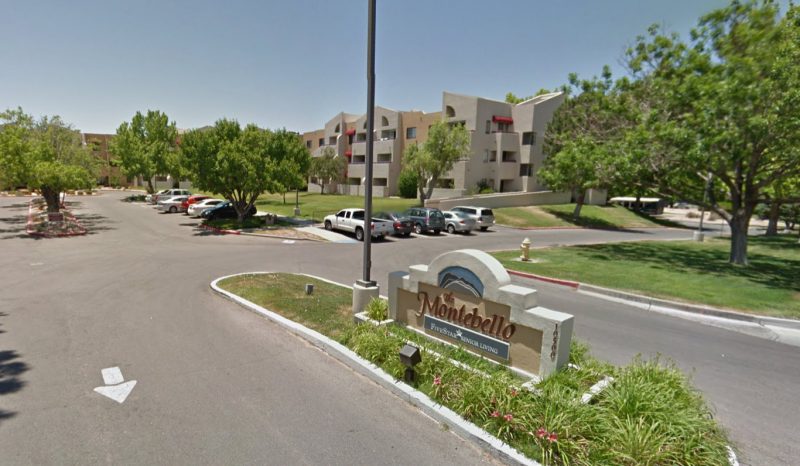 MONTEBELLO ON ACADEMY (THE)
LOCATED: 10500 ACADEMY ROAD NE, ALBUQUERQUE, NM 87111
MONTEBELLO ON ACADEMY (THE) was cited by the DEPARTMENT OF HEALTH AND HUMAN SERVICES CENTERS FOR MEDICARE & MEDICAID SERVICES for the following deficiencies:
PLEASE NOTE: The following highlighted quoted text is only a portion of the full report/survey submitted by DEPARTMENT OF HEALTH AND HUMAN SERVICES CENTERS FOR MEDICARE & MEDICAID SERVICES. The full report/survey can be found here.
FACILITY FAILED TO PROVIDE NECESSARY CARE AND SERVICES TO MAINTAIN THE HIGHEST WELL BEING OF EACH RESIDENT
LEVEL OF HARM –ACTUAL HARM
**NOTE- TERMS IN BRACKETS HAVE BEEN EDITED TO PROTECT CONFIDENTIALITY**
Based on record review and interview, the facility failed to ensure that residents received care and services to achieve their highest physical well-being, for 1 (R #1) of 10 (R #s, [DATE]) residents sampled during a complaint investigation. A resident with documented dysphagia (difficulty in swallowing) was not provided with a modified-consistency diet and was not closely monitored or instructed by trained family or staff during mealtime. This deficient practice likely resulted in the resident choking on food, resulting in respiratory arrest (failure to breathe), cardiac arrest (cessation of heartbeats), and her subsequent death.
On [DATE] at 9:30 am, during interview with the Speech Therapist, she stated that she had been unable to find a telephone order or Dietary Communication form for R #1 to indicate a change to a chopped diet, but that she was sure that she had spoken to the Dietary Manager about it. She stated that she and the Dietary Manager had had frequent discussions about R #1's needs. Further review of R #1's medical record by the Speech Therapist revealed that she had eaten a roast beef sandwich for one meal, which, the Speech Therapist concluded, meant that the diet order hadn't been changed. The Speech Therapist then stated that she hadn't changed the diet because the family didn't want her on a chopped diet. She further stated that trials of a chopped diet were being conducted, intermittently, with R #1. She indicated I don't want to speculate on what happened when she choked. I'm not a doctor.
On [DATE] at 10:29 am, during interview with the Dietary Manager, he stated that he did not recall ever having spoken with the Speech Therapist about modifying R #1's diet consistency. He stated that diet changes are always relayed to him on a Dietary Communication form. He stated that trials of a different consistency are only attempted when a staff person was working directly with the resident, in order to assess the effectiveness of the change.
On [DATE] at 11:25 am, during interview with the Speech Therapist, she stated I'm not going to comment on my statement that the family requested that she not have a chopped diet, because I don't have any documentation of it. I'm sorry I opened my mouth. She stated that she had completed the Dysphagia Medical Workup form and given it to the Nurse Practitioner to sign, but had not had a discussion with the Nurse Practitioner about any diet changes.
On [DATE] at 11:48 am, during interview with the Nurse Practitioner, she reviewed R #1's Dysphagia Medical Workup form, and confirmed that it had been completed by the Speech Therapist, and given to her (the Nurse Practitioner) to sign on [DATE]. She stated that, given the choking risk indicated on the form, she would have expected that the resident would already have been placed on a pureed or chopped diet. She stated that she leaves the specific consistency decision to the Speech Therapist, because it is her area of expertise.
On [DATE] at 2:21 pm, during interview with R #1's husband, he denied that the facility had ever spoken with him about modifications to her diet.
Personal Note from NHA – Advocates: NHAA shares with all the families of loved ones who are confined to nursing homes the pain and anguish of putting them in the care of someone else. We expect our loved ones to be treated with dignity and honor in the homes we place them. We cannot emphasize enough to family members of nursing home residents; frequent visits are essential to our loved ones' well-being and safety. This nursing home and many others across the country are cited for abuse and neglect.
You can make a difference. If you have a loved one living in this nursing home or any other nursing home where you suspect any form of abuse or neglect, contact us immediately.
We can help you and your loved one file a state complaint, hire a specialized nursing home attorney or help you find a more suitable location for your loved one.
Contact us through our CONTACT FORM located on our website here below or on the sidebar or call our toll free hot line number: 1-800-645-5262.
You can make a difference even if your loved one has already passed away.