Posted on Dec 19, 2015 in
Blog
|
25 comments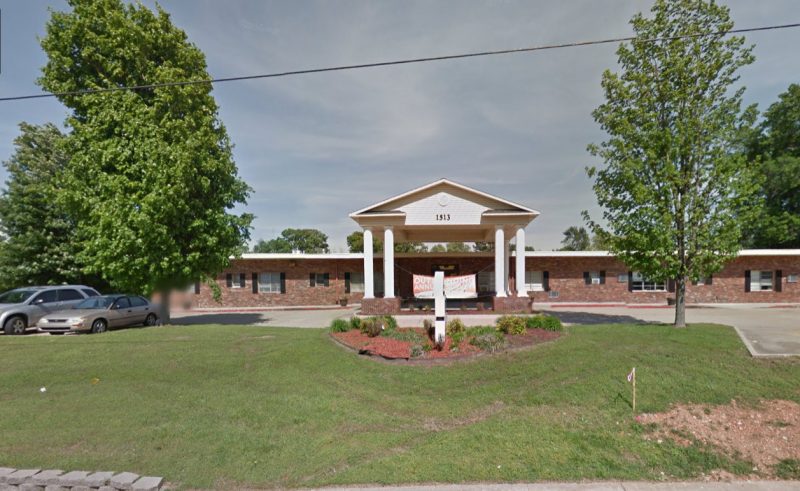 HIGHLANDS OF NORTHWEST ARKANSAS THERAPY AND LIVING
LOCATED: 1513 SOUTH DIXIELAND ROAD, ROGERS, AR 72756
HIGHLANDS OF NORTHWEST ARKANSAS THERAPY AND LIVING was cited by the DEPARTMENT OF HEALTH AND HUMAN SERVICES CENTERS FOR MEDICARE & MEDICAID SERVICES for the following deficiencies:
PLEASE NOTE: The following highlighted quoted text is only a portion of the full report/survey submitted by DEPARTMENT OF HEALTH AND HUMAN SERVICES CENTERS FOR MEDICARE & MEDICAID SERVICES. The full report/survey can be found here.
FACILITY FAILED TO GIVE RESIDENTS PROPER TREATMENT TO PREVENT NEW BED (PRESSURE) SORES OR HEAL EXISTING BED SORES.
LEVEL OF HARM –IMMEDIATE JEOPARDY
**NOTE- TERMS IN BRACKETS HAVE BEEN EDITED TO PROTECT CONFIDENTIALITY**
Complaint # (AR 599) was substantiated (all or in part) in these findings.
A. Based on record review and interview, the facility failed to ensure a disinfectant for equipment and non-porous hard medical surfaces was not used as a wound cleanser for 1 (Resident #4) of 6 (Residents #3, #4, #16, #19, #31, and #32) case mix residents who had pressure ulcers. This failed practice resulted in Immediate Jeopardy, which caused or could have caused serious harm, injury, or death for Resident #4 and had the potential to cause more than minimal harm for 7 residents who had pressure ulcers as documented on a list provided by the Administrator on 11/6/14 at 11:45 a.m. On 11/6/14 at 4:40 a.m., the Administrator was informed of the Immediate Jeopardy. The findings are:
On 11/6/14 at 4:10 a.m., Licensed Practical Nurse (LPN) #1 performed wound care to the Resident's left heel and left lower leg. The LPN stated that the resident had gone to the wound clinic Monday and had measurements there. She also stated, the wound on the lower leg is larger but looks healthier. The wound on the heel is larger and worse. At 4:30 a.m. after completion of the wound, the LPN was asked if she was aware of anyone using something on a wound that was not to be used on wounds. LPN #1 stated, I did. I wouldn't ever mean any harm to a resident. I used this. (The LPN showed the surveyor a spray bottle of Clorox Brand Hydrogen Peroxide Cleaner Disinfectant for hard surfaces and equipment). The LPN continued, (Resident #4) won't let anyone but me and (LPN #2), another LPN that works nights, change his dressing. We were gone about 6 days and his dressing had not been changed for the 6 days. I was trying to find something that would help his wounds. They were draining yellow drainage and looked awful. So, I started using that. The LPN was asked if she was aware the cleaner was not for wounds. She stated, yes, but it does not have bleach in it. The LPN was asked if she had gotten physician orders [REDACTED]. The LPN also stated that she thought the wound had gotten better with this treatment and that it had not hurt the resident. She was asked how long she used it on the resident and she stated, about 2 weeks (10/6/14 – 10/20/14). She stated that the last time she used it on the resident was the day the resident went to the hospital (10/20/14) and had not used it on any other residents. The LPN was asked if anyone else was aware of her use of the cleaner on Resident #4. She stated, yes, the Treatment Nurse.
Personal Note from NHAA Advocates: NHAA shares with all the families of loved ones who are confined to nursing homes the pain and anguish of putting them in the care of someone else. We expect our loved ones to be treated with dignity and honor in the homes we place them. We cannot emphasize enough to family members of nursing home residents; frequent visits are essential to our loved ones' well-being and safety. This nursing home and many others across the country are cited for abuse and neglect.
You can make a difference. If you have a loved one living in this nursing home or any other nursing home where you suspect any form of abuse or neglect, contact us immediately.
We can help you file a state complaint, hire a specialized nursing home attorney or help you find a more suitable location for your loved one.
Contact us through our CONTACT FORM located on our website here below or on the sidebar or call our toll free hot line number: 1-800-645-5262.
You can make a difference even if your loved one has already passed away.