Posted on Jul 15, 2016 in
Blog
|
0 comments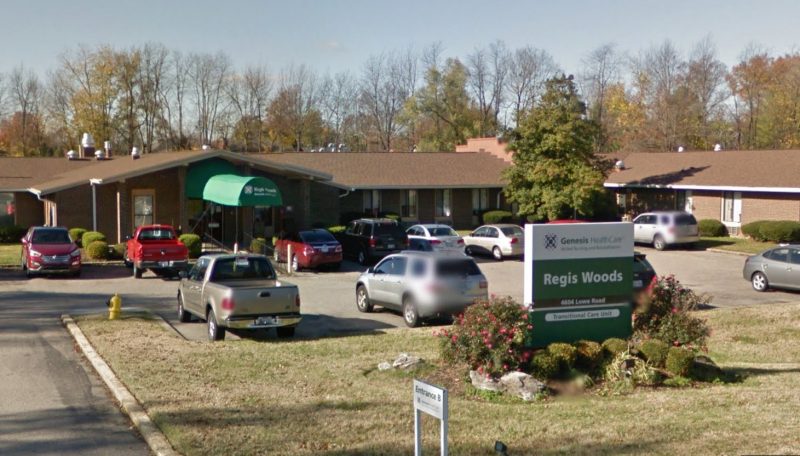 REGIS WOODS
LOCATED: 4604 LOWE ROAD, LOUISVILLE, KY 40220
REGIS WOODS was cited by the DEPARTMENT OF HEALTH AND HUMAN SERVICES CENTERS FOR MEDICARE & MEDICAID SERVICES for the following deficiencies:
PLEASE NOTE: The following highlighted quoted text is only a portion of the full report/survey submitted by DEPARTMENT OF HEALTH AND HUMAN SERVICES CENTERS FOR MEDICARE & MEDICAID SERVICES. The full report/survey can be found here.
FACILITY FAILED TO MAKE SURE THAT THE NURSING HOME AREA IS FREE FROM ACCIDENT HAZARDS AND RISKS AND PROVIDES SUPERVISION TO PREVENT AVOIDABLE ACCIDENTS
LEVEL OF HARM –IMMEDIATE JEOPARDY
**NOTE- TERMS IN BRACKETS HAVE BEEN EDITED TO PROTECT CONFIDENTIALITY**
Based on observation, interview, record review and review of the facility's elopement policy, it was determined the facility failed to have an effective system to ensure adequate supervision of residents with known behaviors of wandering for one (1) of thirty-seven (37) sampled residents (Resident #29). The facility assessed Resident #29 to have elopement tendencies due to the resident's history. The facility initiated a Comprehensive Care Plan to address the resident's risk for elopement with a goal the resident would not wander from a secure environment and the resident would be observed for potential triggers to wandering. A Wander Guard device was applied to alert the staff when the resident attempted to elope from the facility.
On 12/16/15, at approximately 5:35 AM, Resident #29 exited the facility without staff knowledge. The resident was found off the facility's grounds, walking down the middle of a busy road with a rolling walker, with two cars from opposite directions blinking their lights to avoid hitting the resident. The resident was returned to the facility at 6:20 AM without harm. The resident's Wander Guard device activated the door's alarm when the resident walked back into the building. The facility's investigation determined the door alarm was activated and staff failed to respond according to facility policy. The staff failed to search the area (including looking outside) where the door alarm was activated and failed to ensure all residents were present.
The facility's failure to provide adequate supervision of a resident with known wandering risk placed those residents in a situation that has caused or is likely to cause serious injury, harm, impairment, or death. Immediate Jeopardy and Substandard Quality of Care (SQC) was identified on 12/18/15 and determined to exist on 12/16/15.
The facility provided an acceptable Allegation of Compliance (AOC) on 12/23/15 which alleged removal of the Immediate Jeopardy on 12/22/15. The State Survey Agency verified Immediate Jeopardy was removed on 12/22/15 as alleged, prior to exit on 12/30/15. The Scope and Severity was lowered to a D while the facility implements and monitors the Plan of Correction for the effectiveness of systemic changes and quality assurance.
Personal Note from NHA-Advocates: NHAA shares with all the families of loved ones who are confined to nursing homes the pain and anguish of putting them in the care of someone else. We expect our loved ones to be treated with dignity and honor in the homes we place them. We cannot emphasize enough to family members of nursing home residents; frequent visits are essential to our loved ones' well-being and safety. This nursing home and many others across the country are cited for abuse and neglect.
You can make a difference. If you have a loved one living in this nursing home or any other nursing home where you suspect any form of abuse or neglect, contact us immediately.
We can help you and your loved one file a state complaint, hire a specialized nursing home attorney or help you find a more suitable location for your loved one.
Contact us through our CONTACT FORM located on our website here below or on the sidebar or call our toll free hot line number: 1-800-645-5262.

You can make a difference even if your loved one has already passed away.