Posted on Mar 4, 2016 in
Blog
|
0 comments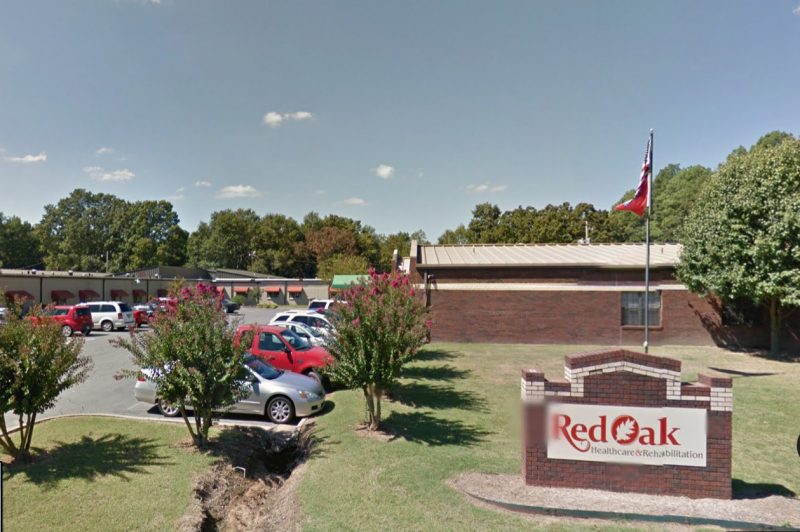 RED OAK HEALTHCARE AND REHAB
LOCATED: 1010 BARNES STREET, LONOKE, AR 72086
RED OAK HEALTHCARE AND REHAB was cited by the DEPARTMENT OF HEALTH AND HUMAN SERVICES CENTERS FOR MEDICARE & MEDICAID SERVICES for the following deficiencies:
PLEASE NOTE: The following highlighted quoted text is only a portion of the full report/survey submitted by DEPARTMENT OF HEALTH AND HUMAN SERVICES CENTERS FOR MEDICARE & MEDICAID SERVICES. The full report/survey can be found here.
FACILITY FAILED TO MAKE SURE THAT RESIDENTS ARE SAFE FROM SERIOUS MEDICATION ERRORS.
LEVEL OF HARM –IMMEDIATE JEOPARDY
**NOTE- TERMS IN BRACKETS HAVE BEEN EDITED TO PROTECT CONFIDENTIALITY**
Complaint # (AR 585) and # (AR 590) were substantiated, all or in part, in these findings.
Based on observations, record review and interview, the facility failed to ensure Residents #17, #11, and #12 were free of significant medication errors. The facility failed to ensure [MEDICATION NAME] (a high risk medication) was administered or held per the physician's order 3 of 3 (Residents #17, #11 and #12) case mix residents who received anticoagulant therapy. The failed practice resulted in Immediate Jeopardy which caused or could have caused serious harm, injury or death to 1 (Resident #17) who expired [DATE] with a critically high INR and 2 (Residents #11 and #12) who had orders for [MEDICATION NAME] and no consistent PT/INR ([MEDICATION NAME] Time/International Normalized Ratio monitoring.
The failed practice had the potential to cause more than minimal harm 5 residents received anticoagulation therapy. The facility was notified of the Immediate Jeopardy on [DATE] at 9:53 a.m.
The PT/INR results dated [DATE] documented the INR at 3.16. The PT/INR results dated [DATE] documented the INR as 4.04. There was no documentation on the lab sheet or the nurse's notes that the physician or APN was notified of these results. A physician's order dated [DATE] at 10:06 a.m. documented to hold [MEDICATION NAME] for 2 days. Note: The [DATE] MAR indicated [REDACTED].
Nurses notes dated [DATE] at 6:55 p.m., documented, CNA (Certified Nursing Assistant) reported R was not breathing. Observed R in bed, w/o (with-out) respiration or pulse. Code Blue room [ROOM NUMBER] east paged over intercom. Call placed to (local ambulance service) report given this is (name of LPN) at (name of facility) (address of facility), I have a code blue situation in room [ROOM NUMBER] east. It is a bariatric patient send assistance. CPR initiated, EMS arrived, report given R TF to stretcher per staff and EMS. R out of building at 7:13 p.m. (name of family member) notified of TR at 7:15 p.m. Report called to (initials of hospital), Dr (name) notified of pronouncement at 8:19 p.m. APN notified at 8:20 p.m.
A lab results collected on [DATE] at 1:10 p.m. documented INR of 6.02 High and [MEDICATION NAME] 53.4 High. This form documented, Results successfully called to (initials of lab contracted by the facility) at 8:21 p.m.
Personal Note from NHA-Advocates: NHAA shares with all the families of loved ones who are confined to nursing homes the pain and anguish of putting them in the care of someone else. We expect our loved ones to be treated with dignity and honor in the homes we place them. We cannot emphasize enough to family members of nursing home residents; frequent visits are essential to our loved ones' well-being and safety. This nursing home and many others across the country are cited for abuse and neglect.
You can make a difference. If you have a loved one living in this nursing home or any other nursing home where you suspect any form of abuse or neglect, contact us immediately.
We can help you and your loved one file a state complaint, hire a specialized nursing home attorney or help you find a more suitable location for your loved one.
Contact us through our CONTACT FORM located on our website here below or on the sidebar or call our toll free hot line number: 1-800-645-5262.

You can make a difference even if your loved one has already passed away.