Posted on Feb 10, 2017 in
Blog
|
0 comments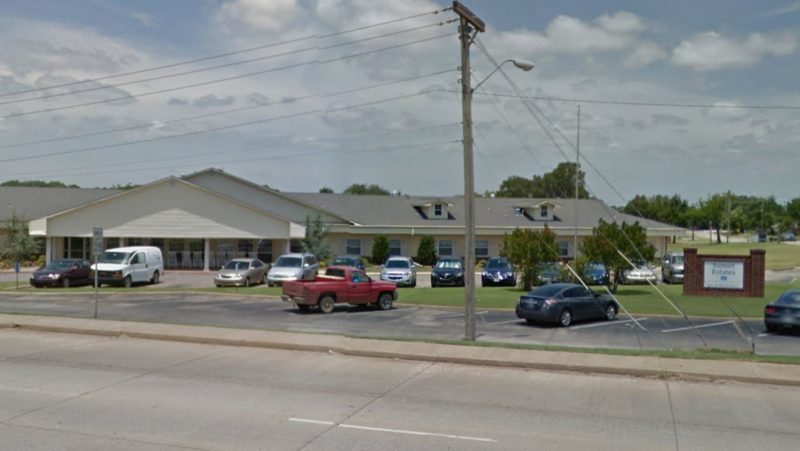 SUNSET ESTATES
LOCATED: 201 WEST WALNUT, TECUMSEH, OK 74873
SUNSET ESTATES was cited by the DEPARTMENT OF HEALTH AND HUMAN SERVICES CENTERS FOR MEDICARE & MEDICAID SERVICES for the following deficiencies:
PLEASE NOTE: The following highlighted quoted text is only a portion of the full report/survey submitted by DEPARTMENT OF HEALTH AND HUMAN SERVICES CENTERS FOR MEDICARE & MEDICAID SERVICES. The full report/survey can be found here.
FACILITY FAILED TO PROVIDE NECESSARY CARE AND SERVICES TO MAINTAIN THE HIGHEST WELL BEING OF EACH RESIDENT
LEVEL OF HARM –ACTUAL HARM
**NOTE- TERMS IN BRACKETS HAVE BEEN EDITED TO PROTECT CONFIDENTIALITY**
Based on observation, record review and interview, it was determined the facility failed to provide interventions according to resident's needs to prevent the development of avoidable moisture associated skin damage (MASD) for one (#99) of four sampled residents.
The facility's failure to provide interventions according to the resident's needs resulted in harm with the development of avoidable MASD in two areas.
The director of nurses identified 39 residents who were dependent on staff for assistance with incontinent care.
An admission assessment dated [DATE], documented the resident exhibited clear speech, was able to understand and be understood. The assessment further documented the resident required extensive assistance from two staff for bed mobility, hygiene, toilet use, and was always incontinent of bowel and bladder and was totally dependent on staff for transfers.
A care plan last updated 07/12/16, documented the resident had an overactive bladder, was at risk for skin breakdown due to frequent incontinence, brief use and medications. The goal was to remain free from skin breakdown by preventing any new breakdown by checking the resident frequently and as required for incontinence. Interventions included to use two persons and the Hoyer lift (machine used to lift) for all ADLs (activities of daily living), incontinent care as needed, and apply a protective moisture barrier after all incontinent episodes. Physicians orders, dated 08/07/16 and 09/08/16, documented, [MEDICATION NAME] (water pill) 40 milligrams (mg), one tablet daily for excess fluid, and [MEDICATION NAME] (potassium sparing water pill) 25 mg, one time daily for [MEDICAL CONDITION].
On 09/27/16 at 1: 55 p.m., the resident was observed sitting in a recliner in the corner of her room. She was interviewed and asked about the care she received. The resident was able to answer the questions slowly, but appropriately. She stated the care she received was, OK most of the time.
She was asked when was the care not OK. She stated, when I have to sit in a wet diaper for 2 or 3 hours. She was asked how often did she wait 2 to 3 hours in a wet brief. She stated she wasn't sure, But it's more often than not.
At 2:30 p.m., 3: 50 p.m., and again at 4:40 p.m., the resident was observed to remain in the recliner. Staff was not observed to reposition, offer or provide incontinent care during this time period.
On 09/27/16 at 9:00 a.m., the resident was observed in bed, with her eyes closed. A family member was seated at the bedside. The family member was interviewed regarding the resident's allegations of lack of care.
She was asked if the staff provided care for the resident as expected. She stated she didn't think so and she thought there was not nearly enough staff working to make sure residents were provided with timely care.
She stated she had been in the room for an entire evening and the call light, if turned on, would never be answered and incontinent care was only done if they insisted on it. She was asked how often the resident's briefs were changed while she visited. She stated two to three times a day. She was asked to clarify if this meant two to three times while she was present or two to three times during the entire day. The family member asked the resident to answer the question posed by the surveyor. The resident clearly stated, All day. An ADL record documenting incidents of incontinence was reviewed from 09/01/16 through 09/27/16, and documented the resident was incontinent of bladder, once a day for six days, twice a day for 16 days and three times a day for five days during the 26 day time frame. The resident was then asked if she was experiencing any other problems. She stated, Yes, my bottom hurts. The family member then stated she had spoken with the facility staff regarding providing more timely incontinent care after finding the resident lying in bed completely saturated in urine one day.
Personal Note from NHA – Advocates: NHAA shares with all the families of loved ones who are confined to nursing homes the pain and anguish of putting them in the care of someone else. We expect our loved ones to be treated with dignity and honor in the homes we place them. We cannot emphasize enough to family members of nursing home residents; frequent visits are essential to our loved ones' well-being and safety. This nursing home and many others across the country are cited for abuse and neglect.
You can make a difference. If you have a loved one living in this nursing home or any other nursing home where you suspect any form of abuse or neglect, contact us immediately.
We have helped many already and we can help you and your loved one as well by filing a state complaint, hiring a specialized nursing home attorney or helping you find a more suitable location for your loved one.
Contact us through our CONTACT FORM located on our website here below or on the sidebar or call our toll free hot line number: 1-800-645-5262.
You can make a difference even if your loved one has already passed away.