Posted on Oct 21, 2014 in
Blog
|
0 comments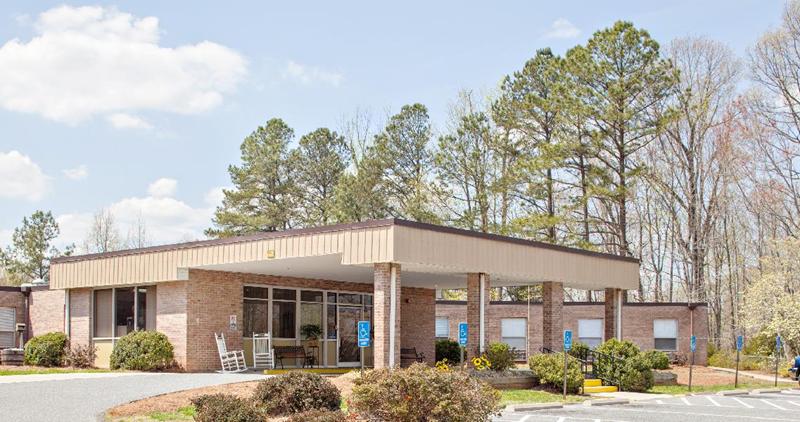 SILER CITY CENTER
LOCATED: 900 W DOLPHIN STREET, SILER CITY, NC 27344
SILER CITY CENTER was cited by the DEPARTMENT OF HEALTH AND HUMAN SERVICES CENTERS FOR MEDICARE & MEDICAID SERVICES for the following deficiencies:
PLEASE NOTE: The following highlighted quoted text is only a portion of the full report/survey submitted by DEPARTMENT OF HEALTH AND HUMAN SERVICES CENTERS FOR MEDICARE & MEDICAID SERVICES. The full report/survey can be found here.
FACILITY FAILED TO PREVENT RESIDENT TO RESIDENT ALTERCATIONS
Level of harm – Immediate Jeopardy
Based on medical record reviews, staff interviews, and physician interviews the facility failed to prevent resident to resident altercations for one (1) of one (1) residents with aggressive behaviors (Resident #2) exhibited towards two (2) other residents. (Residents #1and #3) which resulted in injury. The immediate jeopardy (IJ) for Resident #1 began on February 2, 2014 when Resident #1 was hit by Resident #2 in a physical altercation. The immediate jeopardy (IJ) for Resident #3 began on December 31, 2013 when Resident #2 punched Resident #3 on forehead with the resident's fist. The Administrator was notified of Immediate Jeopardy on 3/3/14 at 5:30 PM.
Continuing: Per interview with the Administrator on 3/5/14 at 2:40 PM a 24-Hour report was transmitted to the Division of Health Services Regulation. The two residents were both transported to the emergency roiagnom on [DATE]. Resident #1 was hospitalized with bilateral subdural hematoma, facial fractures and lacerations to the face. Resident #2 was arrested at the hospital and transported to the local jail.
Continuing: Interview with aide #7 on 3/5/14 at 10:50 AM revealed she was working first shift on 2/2/14. Aide #7 explained it was some time after breakfast, and she saw Resident #2 going into the bathroom in his room. Aide #7 was working in the room next door, making beds. As she went up the hall for linen, she saw Resident #1 sitting on the side of his bed and his nose was bleeding. Aide #7 went into the room and asked Resident #1 what happened. Resident #1 reported his roommate got up and hit him. At that time, Resident #2 was in bed, with the covers pulled up like he was asleep. Aide #7 stated he wasn't asleep and I asked him what he did. Resident #2 responded He disrespected me. When aide #7 was asked to explain if she knew what the resident meant, she stated Resident #2 told her Resident #1 had called him names, like the N word. Aide #7 continued to explain she had not heard any noise, or commotion coming from their room prior to the incident. Aide #7 was asked if she had heard Resident #1 call Resident #2 names before and she stated yes and the social worker was informed. Interview on 3/5/14 at 11:05 AM with the social worker revealed she was not aware of the name calling by Resident #1. The social worker explained she had not been told by staff or she would have moved them.
Personal Note from NHAA Advocates: NHAA shares with all the families of loved ones who are confined to nursing homes the pain and anguish of putting them in the care of someone else. We expect our loved ones to be treated with dignity and honor in the homes we place them. We cannot emphasize enough to family members of nursing home residents; frequent visits are essential to our loved ones' well-being and safety. This nursing home and many others across the country are cited for abuse and neglect.
You can make a difference. If you have a loved one living in this nursing home or any other nursing home where you suspect any form of abuse or neglect, contact us immediately. We can help you file a state complaint, hire a specialized nursing home attorney or help you find a more suitable location for your loved one.
Contact us through our CONTACT FORM located on our website here or call our toll free hot line number: 1-800-645-5262
You can make a difference even if your loved one has already passed away.