Posted on Sep 14, 2016 in
Blog
|
0 comments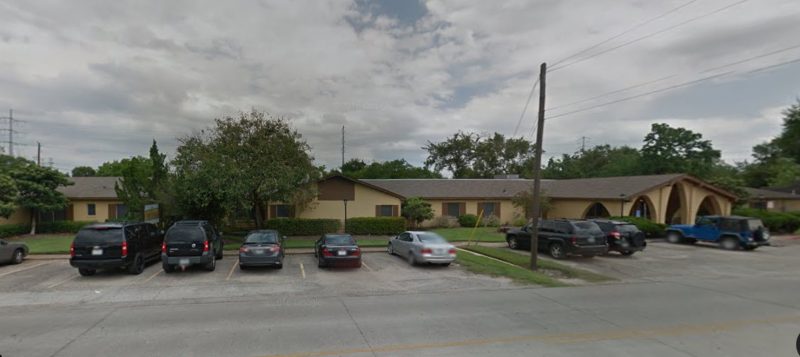 JACINTO CITY HEALTHCARE CENTER
LOCATED: 1405 HOLLAND, HOUSTON, TX 77029
JACINTO CITY HEALTHCARE CENTER was cited by the DEPARTMENT OF HEALTH AND HUMAN SERVICES CENTERS FOR MEDICARE & MEDICAID SERVICES for the following deficiencies:
PLEASE NOTE: The following highlighted quoted text is only a portion of the full report/survey submitted by DEPARTMENT OF HEALTH AND HUMAN SERVICES CENTERS FOR MEDICARE & MEDICAID SERVICES. The full report/survey can be found here.
FACILITY FAILED TO PROTECT EACH RESIDENT FROM ALL ABUSE, PHYSICAL PUNISHMENT, AND BEING SEPARATED FROM OTHERS
LEVEL OF HARM –IMMEDIATE JEOPARDY
**NOTE- TERMS IN BRACKETS HAVE BEEN EDITED TO PROTECT CONFIDENTIALITY**
Based on interview and record review, the facility failed to ensure the right to be free from physical and verbal abuse was provided for 5 of 8 residents reviewed for abuse (Residents #6, #8, #5, #3 and #7) as evidenced by: Resident #6 was grabbed by her wrist/ arm and hand by Medication Aide (MA) B and Resident Care Specialist (RCS) K to prevent her from entering her room.
RSC I handled Resident #8 roughly when she changed his brief by pulling him by one leg to reposition him in bed.
RCS M verbally abused Resident #5. He took her call light away and told her that it would not help her get water. Resident #5 was scared of RCS M.
RCS G was rude and mean to Resident #3.
RCS G was rude and refused to tell Resident #7 her name.
An IJ was identified on 01/08/2016. While the IJ was removed on 01/13/2016, the facility remained out of compliance at a scope of pattern and a severity level of actual harm due to the facility needing more time to monitor the plan of removal for effectiveness.
These failures affected five residents and placed 105 residents at risk for mistreatment, abuse and neglect.
In an observation and interview with Resident #6 on 1/07/2016 at 9:40am she revealed she had three small bruises on her right wrist purple in color and in the shape of finger prints. Resident #6 said she had pain to her right wrist.
In an interview with the Director of Nursing (DON) on 1/07/2016 at 9:45am she revealed she was aware not aware of bruising.
The DON said she would assess Resident #6 and administer Tylenol per orders for her pain to her right wrist.
In an interview with DON on 1/07/2016 at 10:00am she verified that there were 3 small bruises to Resident #6's right wrist. The DON said she had not noticed them before because they were under the wander guard.
Personal Note from NHA-Advocates: NHAA shares with all the families of loved ones who are confined to nursing homes the pain and anguish of putting them in the care of someone else. We expect our loved ones to be treated with dignity and honor in the homes we place them. We cannot emphasize enough to family members of nursing home residents; frequent visits are essential to our loved ones' well-being and safety. This nursing home and many others across the country are cited for abuse and neglect.
You can make a difference. If you have a loved one living in this nursing home or any other nursing home where you suspect any form of abuse or neglect, contact us immediately.
We can help you and your loved one file a state complaint, hire a specialized nursing home attorney or help you find a more suitable location for your loved one.
Contact us through our CONTACT FORM located on our website here below or on the sidebar or call our toll free hot line number: 1-800-645-5262.

You can make a difference even if your loved one has already passed away.