Posted on Nov 18, 2016 in
Blog
|
0 comments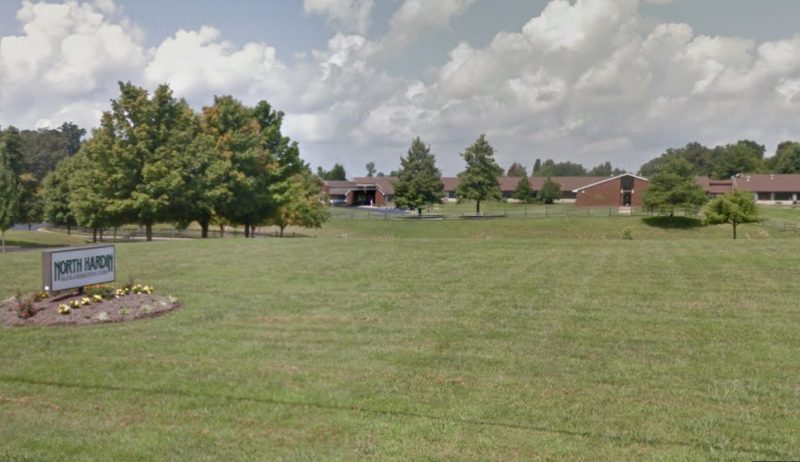 SIGNATURE HEALTHCARE AT NORTH HARDIN REHAB & WELLNESS
LOCATED: 599 ROGERSVILLE RD, RADCLIFF, KY 40160
SIGNATURE HEALTHCARE AT NORTH HARDIN REHAB & WELLNESS was cited by the DEPARTMENT OF HEALTH AND HUMAN SERVICES CENTERS FOR MEDICARE & MEDICAID SERVICES for the following deficiencies:
PLEASE NOTE: The following highlighted quoted text is only a portion of the full report/survey submitted by DEPARTMENT OF HEALTH AND HUMAN SERVICES CENTERS FOR MEDICARE & MEDICAID SERVICES. The full report/survey can be found here.
FACILITY FAILED TO PROVIDE NECESSARY CARE AND SERVICES TO MAINTAIN THE HIGHEST WELL BEING OF EACH RESIDENT
LEVEL OF HARM –IMMEDIATE JEOPARDY
Based on observation, interview, record review and policy review, it was determined the facility failed to follow the Physician's Orders for one (1) of twelve (12) sampled residents (Resident #5).
On 02/16/16, student nurses were in the facility for clinical instruction and were completing the treatments. The student nurse instructor packed Resident #5's wound with Kerlix without a physician's order when there was not enough supplies to properly apply a wound V.A.C. (Vacuum Assisted Closure) which is a NPWT (Negative-pressure Wound Therapy) as ordered to Resident #5's left groin wound. However, the Advanced Practice Registered Nurse (APRN) removed two (2) feet of Kerlix from Resident #5's abdomen on 02/19/16 and notified the physician on that date.
In addition, the Unlicensed Graduate Nurse failed to place appointment dates on the calendar for 02/04/16 and 02/18/16 to ensure Resident #5 went to his/her Wound Clinic appointment every Thursday as ordered. Resident #5 missed both appointments and the wound was not evaluated at the wound clinic by the physician.
The facility's failure to have an effective system in place to ensure residents received wound treatments and wound appointments as ordered by the physician placed residents at risk for serious injury, harm, impairment or death. Immediate Jeopardy was identified on 03/30/16 and determined to exist on 11/30/15. The facility was notified on the Immediate Jeopardy on 03/30/16.
Interview with DON #3, on 03/28/16 at 12:03 PM, revealed when she found out the Unlicensed Graduate Nurse did not have a provisional license, she was confused. DON #3 stated she then had concerns that the Unlicensed Graduate Nurse was working on the Rehabilitation Unit. The DON stated some of the things that occurred to Resident #5 could have been prevented. There should have been a licensed nurse doing the admission for Resident #5. DON #3 stated to her knowledge there was no evidence that a nurse had documented behind her to ensure they monitored the care the Unlicensed Graduate Nurse provided.
Personal Note from NHA – Advocates: NHAA shares with all the families of loved ones who are confined to nursing homes the pain and anguish of putting them in the care of someone else. We expect our loved ones to be treated with dignity and honor in the homes we place them. We cannot emphasize enough to family members of nursing home residents; frequent visits are essential to our loved ones' well-being and safety. This nursing home and many others across the country are cited for abuse and neglect.
You can make a difference. If you have a loved one living in this nursing home or any other nursing home where you suspect any form of abuse or neglect, contact us immediately.
We can help you and your loved one file a state complaint, hire a specialized nursing home attorney or help you find a more suitable location for your loved one.
Contact us through our CONTACT FORM located on our website here below or on the sidebar or call our toll free hot line number: 1-800-645-5262.

You can make a difference even if your loved one has already passed away.