Posted on Sep 6, 2016 in
Blog
|
0 comments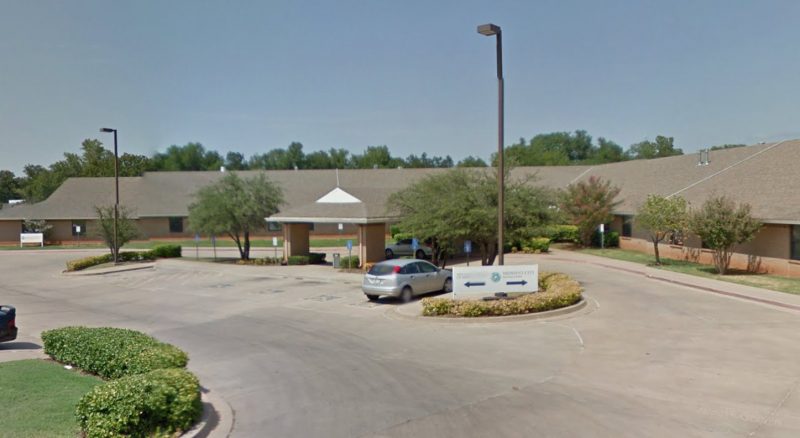 MIDWEST CITY HEALTHCARE RESIDENCE
LOCATED: 8200 NATIONAL AVENUE, MIDWEST CITY, OK 73110
MIDWEST CITY HEALTHCARE RESIDENCE was cited by the DEPARTMENT OF HEALTH AND HUMAN SERVICES CENTERS FOR MEDICARE & MEDICAID SERVICES for the following deficiencies:
PLEASE NOTE: The following highlighted quoted text is only a portion of the full report/survey submitted by DEPARTMENT OF HEALTH AND HUMAN SERVICES CENTERS FOR MEDICARE & MEDICAID SERVICES. The full report/survey can be found here.
FACILITY FAILED TO GIVE RESIDENTS PROPER TREATMENT TO PREVENT NEW BED (PRESSURE) SORES OR HEAL EXISTING BED SORES.
LEVEL OF HARM –ACTUAL HARM
**NOTE- TERMS IN BRACKETS HAVE BEEN EDITED TO PROTECT CONFIDENTIALITY**
Based on observation, record review, staff and resident interviews, it was determined the facility failed to provide necessary care and services to prevent and/or promote healing of pressure ulcers for three (#49, 69 and #116) of five sampled residents who were reviewed for pressure ulcers.
The facility failed to:
~ Identify, assess, monitor, obtain orders for and provide treatment for one resident (#69). This resulted in actual harm for resident #69 when interventions were not implemented and the resident developed a new (facility acquired) stage II pressure ulcer; and
~ Implement the intervention of turning and re-positioning for one resident (#116) which resulted in actual harm when the status [REDACTED]. Both of these were facility acquired; and
~ Provide consistent measurements for one (#49) of five sampled residents who were reviewed for pressure ulcers. The assistant director of nursing (ADON) identified 11 residents with pressure ulcers.
At 10:05 a.m., the resident's buttocks were observed with LPN #3 and CNA #12. The resident was rolled over to the left side. The resident was observed to have three pads under her which were saturated with dark yellow urine. The incontinent pads were noted to have a very strong urine odor.
The resident was observed to have an open area at her right buttock. The open area was observed to be bleeding. LPN #3 was asked what the area was. The LPN stated it looked like an abrasion to her. She stated there was currently an order for [REDACTED]. The LPN reported there was a wound care nurse who is no longer at the facility who provided all wound care. The LPN reported each charge nurse started performing wound care on their residents last week because the wound care nurse was no longer working for the facility.
The skin around the open area on the right buttock was observed to be bright pink. The surrounding skin on the buttock was white in color and macerated.  When the LPN left the room to obtain a measuring tape, CNA #12 stated the open area on her buttock had been there for a couple of weeks. The CNA stated, I reported this area to the wound care nurse when I had first observed the open area.
At 2:08 p.m., the director of nursing (DON) was asked how long the resident had the open area on the right buttock. She stated there was no documentation in the record regarding how long the wound had been there.
The DON stated there was an order written [REDACTED]. She was asked if there was any other treatment ordered for this open area prior to today. The DON stated, No, I cannot say there were any other wound care orders.
Personal Note from NHA-Advocates: NHAA shares with all the families of loved ones who are confined to nursing homes the pain and anguish of putting them in the care of someone else. We expect our loved ones to be treated with dignity and honor in the homes we place them. We cannot emphasize enough to family members of nursing home residents; frequent visits are essential to our loved ones' well-being and safety. This nursing home and many others across the country are cited for abuse and neglect.
You can make a difference. If you have a loved one living in this nursing home or any other nursing home where you suspect any form of abuse or neglect, contact us immediately.
We can help you and your loved one file a state complaint, hire a specialized nursing home attorney or help you find a more suitable location for your loved one.
Contact us through our CONTACT FORM located on our website here below or on the sidebar or call our toll free hot line number: 1-800-645-5262.

You can make a difference even if your loved one has already passed away.