Posted on Feb 9, 2016 in
Blog
|
0 comments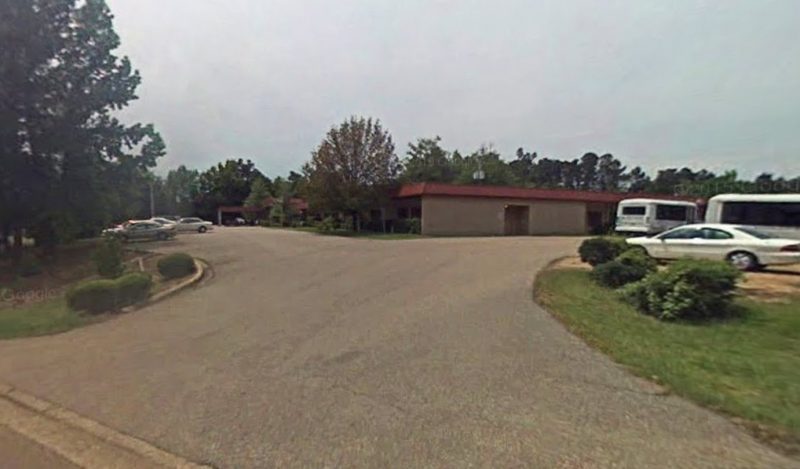 PINE HILLS HEALTH AND REHABILITATION, LLC
LOCATED: 900 MAGNOLIA ROAD, CAMDEN, AR 71701
PINE HILLS HEALTH AND REHABILITATION, LLC was cited by the DEPARTMENT OF HEALTH AND HUMAN SERVICES CENTERS FOR MEDICARE & MEDICAID SERVICES for the following deficiencies:
PLEASE NOTE: The following highlighted quoted text is only a portion of the full report/survey submitted by DEPARTMENT OF HEALTH AND HUMAN SERVICES CENTERS FOR MEDICARE & MEDICAID SERVICES. The full report/survey can be found here.
FACILITY FAILED TO WRITE AND USE POLICIES THAT FORBID MISTREATMENT, NEGLECT AND ABUSE OF RESIDENTS AND THEFT OF RESIDENTS' PROPERTY.
LEVEL OF HARM –IMMEDIATE JEOPARDY
**NOTE- TERMS IN BRACKETS HAVE BEEN EDITED TO PROTECT CONFIDENTIALITY**
Based on observation, record review and interview, the facility failed to ensure risk factors due to behaviors were identified with interventions promptly developed and consistently implemented and assessed for effectiveness; to ensure physician, Adult Protective Services (resident guardian), and facility management involved in developing interventions to ensure safety of resident as well as the other residents that were in close contact; to ensure sufficient staffing to monitor resident to prevent resident injury for 1 (Resident #7) of 4 (Resident #7, #12, #13 and #14) case mix residents who were admitted to the Certified Alzheimer Care Unit in the past 6 months.
Departmental Notes dated 7/21/15 at 7:30 a.m. documented, "6:30 a.m. Resident came to Nurse at Nurse's station stated, 'Someone attacked me.' this nurse followed resident to room and found [Resident #8] sitting on bed with blood coming from nose and hematoma with quarter sized swelling to right eye. This [Resident #8] could not state what happened. Resident [Resident #7] stated, 'She attacked me.' I asked did resident hit her, he [Resident #7] stated, 'I kicked her in the face.' When asked Resident did this resident [Resident #8] hit him he stated, "No. "This Nurse separated the resident into Nurses Station.
On 7/24/15 at 3:40 p.m., Adult Protective Services (APS) Caseworker #1 was asked if Resident #7 was in APS custody and the Caseworker stated, "Yes." The APS Caseworker was asked if had was notified on 7/21/15 of any resident to resident altercation that involved Resident #7 and the Caseworker stated, "No. I was advised 7/23/15 by Emergency Room hospital staff after I received a call from them. I was advised by [Alzheimer's Care Unit] Director then afterwards. Only received call after the hospital called … By the way on Tuesday [7/21/15] he kicked a 102 year old resident [Resident #8] I found that out after he went to the Emergency Room … I did an order to transport. Judge signed. [County] Sheriff office transport. Started process for transport as soon as found out Thursday." The APS Caseworker was asked if aware of other behavior incidents could any measures have been taken with Resident #7 and the APS Caseworker #1 stated, "Talked to doctor about meds and we could have addressed the behaviors sooner." The APS Caseworker was asked if notified of the resident's increased behaviors that included hitting window and hitting female resident. The APS Caseworker stated, "I have not been notified about him getting aggressive or hitting objects. Found out about the incident yesterday when I was called by staff nurse [Emergency Room]. If I had known about that incident sooner I could have initiated arrangements to send out sooner.
Personal Note from NHA-Advocates: NHAA shares with all the families of loved ones who are confined to nursing homes the pain and anguish of putting them in the care of someone else. We expect our loved ones to be treated with dignity and honor in the homes we place them. We cannot emphasize enough to family members of nursing home residents; frequent visits are essential to our loved ones' well-being and safety. This nursing home and many others across the country are cited for abuse and neglect.
You can make a difference. If you have a loved one living in this nursing home or any other nursing home where you suspect any form of abuse or neglect, contact us immediately.
We can help you and your loved one file a state complaint, hire a specialized nursing home attorney or help you find a more suitable location for your loved one.
Contact us through our CONTACT FORM located on our website here below or on the sidebar or call our toll free hot line number: 1-800-645-5262.

You can make a difference even if your loved one has already passed away.