Posted on Oct 27, 2014 in
Blog
|
6 comments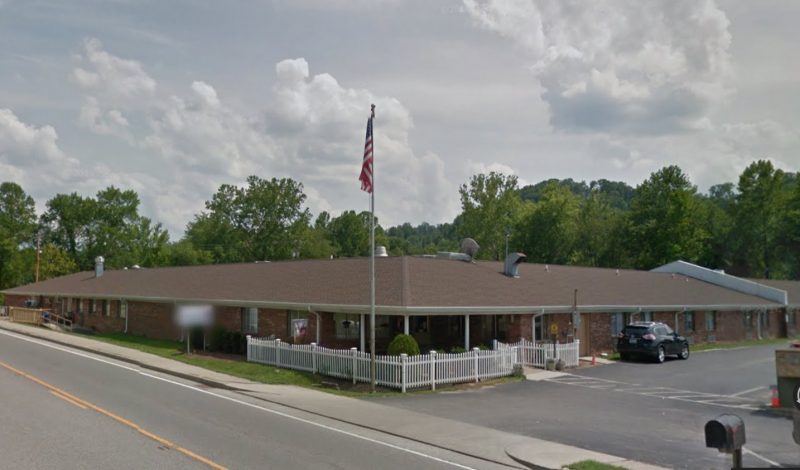 SALYERSVILLE NURSING AND REHABILITATION CENTER

LOCATED: 571 PARKWAY DRIVE, SALYERSVILLE, KY 41465
SALYERSVILLE NURSING AND REHABILITATION CENTER was recently cited by the DEPARTMENT OF HEALTH AND HUMAN SERVICES CENTERS FOR MEDICARE & MEDICAID SERVICES for the following deficiencies:
PLEASE NOTE: The following highlighted quoted text is only a portion of the full report/survey submitted by DEPARTMENT OF HEALTH AND HUMAN SERVICES CENTERS FOR MEDICARE & MEDICAID SERVICES. The full report/survey can be found here.
FACILITY FAILED TO ENSURE NURSING STAFF EFFECTIVELY MONITORED MEDICATIONS AND LAB RESULTS
Level of harm – IMMEDIATE JEOPARDY 
Based on observation, interview, record review, review of the facility's policies entitled Lab and Diagnostic Test Results-Clinical Protocol and Medication Administration, and a review of the facility's contract for Laboratory Services, it was determined the facility failed to ensure nursing staff effectively monitored medications and laboratory results for one (1) of thirty-four (34) sampled residents (Resident #8). Review of physician's orders [REDACTED].#8 at night, and for a [MEDICATION NAME] Time (PT) with an International Normalized Ratio (INR) (laboratory tests to check bleeding time) to be completed weekly. A review of Resident #8's medical record revealed the facility administered [MEDICATION NAME] on a daily basis at night and a PT and INR was obtained on [DATE] and on [DATE]. The PT/INR that was obtained on [DATE] revealed the resident's PT was 24.6 seconds (reference range 9.5 to 11.6 seconds), and the resident's INR was 2.2 (reference range 0.9 to 1.1). Documentation revealed facility staff continued to administer 6 mg of [MEDICATION NAME] to Resident #8 at night; however, staff failed to ensure the PT and INR was collected on a weekly basis as ordered by the resident's physician. review of the resident's medical record revealed [REDACTED].#8 again until [DATE] (seven weeks after the previous test on [DATE]) at which time the resident's PT was 85.1 seconds (73.5 seconds above reference range), the INR was 7.0 seconds (5.9 above the reference range), and was identified by the laboratory to be at a Critical level. Review of the Nurse's Notes dated [DATE], revealed Resident #8's physician was notified of the abnormal lab results and the resident was transported and admitted to a hospital where he/she was placed on telemetry (heart monitoring) and diagnosed with [REDACTED]. The facility's failure to ensure facility staff provided adequate monitoring of drugs and laboratory testing and failure to ensure residents were free from significant medication errors caused, or was likely to cause, serious injury, harm, impairment, or death to residents in the facility. Immediate Jeopardy was determined to exist on [DATE] 
Continuing: Interview with the Administrator on [DATE], at 2:30 PM, revealed she was informed of the facility's failure to obtain PT and INR laboratory tests for Resident #8 on [DATE]. The Administrator stated the facility had not taken any action after the incident to ensure care was provided in accordance with physician's orders [REDACTED].
Personal Note from NHAA Advocates: NHAA shares with all the families of loved ones who are confined to nursing homes the pain and anguish of putting them in the care of someone else. We expect our loved ones to be treated with dignity and honor in the homes we place them. We cannot emphasize enough to family members of nursing home residents; frequent visits are essential to our loved ones' well-being and safety. This nursing home and many others across the country are cited for abuse and neglect.
You can make a difference. If you have a loved one living in this nursing home or any other nursing home where you suspect any form of abuse or neglect, contact us immediately. We can help you file a state complaint, hire a specialized nursing home attorney or help you find a more suitable location for your loved one.
Contact us through our CONTACT FORM located on our website here or call our toll free hot line number: 1-800-645-5262
You can make a difference even if your loved one has already passed away.