Posted on Nov 9, 2017 in
Blog
|
0 comments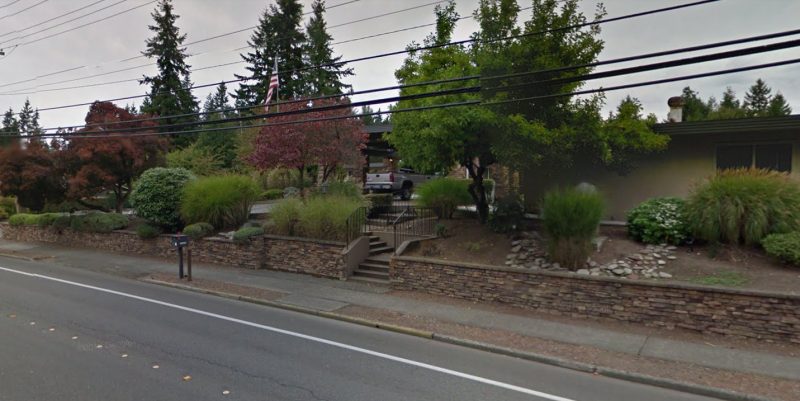 LYNNWOOD POST ACUTE REHABILITATION CENTER
LOCATED: 5821 188TH SOUTHWEST, LYNNWOOD, WA 98037
LYNNWOOD POST ACUTE REHABILITATION CENTER was cited by the DEPARTMENT OF HEALTH AND HUMAN SERVICES CENTERS FOR MEDICARE & MEDICAID SERVICES for the following deficiencies:
PLEASE NOTE: The following highlighted quoted text is only a portion of the full report/survey submitted by DEPARTMENT OF HEALTH AND HUMAN SERVICES CENTERS FOR MEDICARE & MEDICAID SERVICES. The full report/survey can be found here.
FACILITY FAILED TO HAVE ENOUGH NURSES TO CARE FOR EVERY RESIDENT IN A WAY THAT MAXIMIZES THE RESIDENT'S WELL BEING.
**NOTE- TERMS IN BRACKETS HAVE BEEN EDITED TO PROTECT CONFIDENTIALITY**
Based on observation, interview and record review the facility failed to provide sufficient qualified staffing to treat residents with respect and dignity, receive services to improve/maintain Daily Living, answer call lights in a timely manner, prevent urinary incontinence, and provide medications timely for 14 of 25 sampled residents (3, 4, 18, 27, 29, 35, 45, 67, 75, 80, 92, 109, 111 and 138) and 3 of 3 (52, 61 and 74) sampled family members. This failure potentially put residents at risk of feelings of frustration and humiliation, diminished quality of life and unmet care needs of the residents and caused actual harm to residents.
Additionally 11 of 18 sampled residents (4, 27, 29, 35, 36, 47, 52, 61, 67, 74 and 78) reviewed for bathing, were not bathed timely and regularly.
Findings include:
Upon entrance to the facility it was discovered that the Director of Nursing, who had been there for aproximately 9 months, left her position on 07/16/16. An Interim DNS had been appointed on 07/20/16 but was replaced by another Interim DNS on 08/30/16. There was no information supplied as to when a permanent DNS would be appointed. Residents, family members and facility staff were asked the following question: Do you feel there is enough staff available to make sure you get the care and assistance you need without having to wait a long time?
RESIDENT INTERVIEWS
Resident 3 stated on 08/26/16 at 11:23 AM, They need more staff, particularly more shower aides. It seems like they are short staffed. I don't think it is that they don't want to help me, they are just too busy. They need to hire more people.
Resident 4 stated on 08/25/16 at 10:51 AM, Everyone keeps saying they are short staffed. They tell everybody that. I wait over an hour, sometimes 2 hours or they don't come period. They help others that need more help than me. It makes me feel stressed out.
Resident 18 stated on 08/24/16 at 2:35 PM, I have gone about 1 and ½ weeks without a shower because there is no shower aide.
At night my bladder is on an every 3 to 4 hour schedule and when I put my call light on they have only 3 Nursing Assistants (NAC's). One night the bed pan was half under me and I had a flooded bed. The night staff could use a few more people. Resident 27 stated on 08/24/16 at 11:05 AM, No, because sometimes you need help and you have to wait. This is mainly in the mornings.
Resident 29 stated on 08/24/16 at 1:59 PM, No, they need more staff to help people because sometimes it takes a long time to get help. It is all the time. At night my neighbors yell. There is not enough staff at night. It gives me anxiety with all the screaming and yelling. We don't get our pain medication on time.
Resident 35 stated on 08/24/16 at 2:15 PM, No, I have to wait a long time for anything. It takes a long time to get my pain medicine. There is nothing consistent about the staff here. Things are always late and constantly changing. They are hiring new help all the time. Pain medication takes at least an hour or more for it to arrive. The pain gets real bad. This makes me feel frustrated. Tears were observed welling up in Resident 35's eyes while she was talking.
Resident 45 stated on 08/25/16 at 1:53 PM, No, waiting for my call light to be answered can take up to 2 hours. On the weekends it is worse due to lack of staffing. One evening I fell and was on the floor. I hollered and yelled for help. I finally got myself to the phone and called the front desk. It took about 20 minutes before someone came and helped. This made me feel mad and very inadequate.
Resident 67 stated on 08/25/16 at 9:55 AM, No, sometimes I have to wait a long time, 40 to 50 minutes. It makes me feel unhappy, like I am being ignored.
Resident 75 stated on 08/26/16 at 7:30 AM, No, when I have to go to the restroom and I have to wait too long because staff are supporting others and this happens when you are having to urinate or maybe they give you a laxative and you have to hold it. I have had an accident in the early morning or after midnight and I have called for help and they don't come. I felt terrible, laying in the dampness and was cold.
BATHING
Bathing documentation from 05/01/16 through 08/25/16 was reviewed.
Resident 4 went was not showered from June 25th to July 4th, which was 9 days. In July, the resident was not showered for 12 days.
Resident 27 went 11 days in May without being bathed.
Resident 29 only received three showers in May. In July, the resident went 14 days without a shower. In August the resident was bathed twice.
Similar findings were found with Resident's 35, 36, 47, 52, 61, 67, 74 and 78 shower schedules where the residents either did not receive showers based on their preferences or went more then a week without a shower.
Personal Note from NHAA – Advocates: NHAA shares with all the families of loved ones who are confined to nursing homes the pain and anguish of putting them in the care of someone else. We expect our loved ones to be treated with dignity and honor in the homes we place them. We cannot emphasize enough to family members of nursing home residents; frequent visits are essential to our loved ones' well-being and safety. This nursing home and many others across the country are cited for abuse and neglect.
You can make a difference. If you have a loved one living in this nursing home or any other nursing home where you suspect any form of abuse or neglect, contact us immediately.
We have helped many already and we can help you and your loved one as well by filing a state complaint, hiring a specialized nursing home attorney or helping you find a more suitable location for your loved one.
Contact us through our CONTACT FORM located on our website here below or on the sidebar or call our toll free hot line number: 1-800-645-5262.
You can make a difference even if your loved one has already passed away.