Posted on Jul 22, 2016 in
Blog
|
0 comments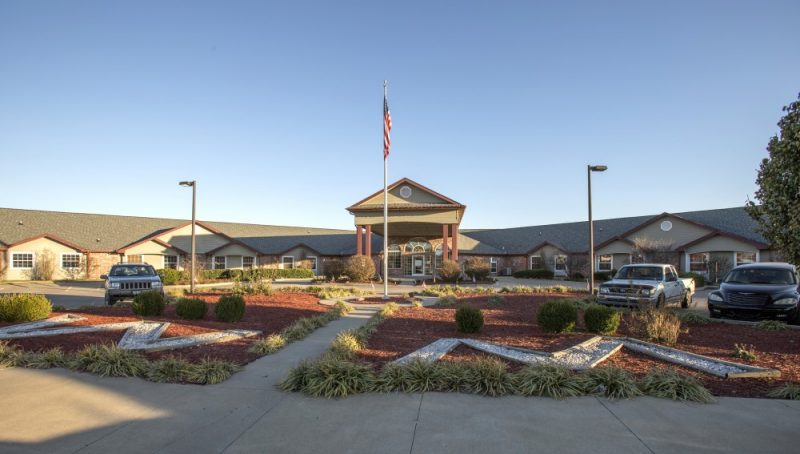 WOOD MANOR NURSING CENTER
LOCATED: 2800 NORTH HICKORY STREET, CLAREMORE, OK 74017
WOOD MANOR NURSING CENTER was cited by the DEPARTMENT OF HEALTH AND HUMAN SERVICES CENTERS FOR MEDICARE & MEDICAID SERVICES for the following deficiencies:
PLEASE NOTE: The following highlighted quoted text is only a portion of the full report/survey submitted by DEPARTMENT OF HEALTH AND HUMAN SERVICES CENTERS FOR MEDICARE & MEDICAID SERVICES. The full report/survey can be found here.
FACILITY FAILED TO GIVE RESIDENTS PROPER TREATMENT TO PREVENT NEW BED (PRESSURE) SORES OR HEAL EXISTING BED SORES.
LEVEL OF HARM –ACTUAL HARM
**NOTE- TERMS IN BRACKETS HAVE BEEN EDITED TO PROTECT CONFIDENTIALITY**
Based on observation, interview and record review, it was determined the facility failed to ensure residents did not develop pressure ulcers and received care and interventions to prevent and treat pressure ulcers by failing to:
~ ensure thorough and accurate assessments were performed of pressure ulcers;
~ consistently provide wound care treatments as ordered by the physician;
~ develop care plans for the prevention and treatment of [REDACTED].>~ monitor resident's weights as ordered by the physician;
~ notify the dietician of severe weight loss for a resident with pressure ulcers;
~ notify the physician of severe weight loss, the development of new areas of skin breakdown in a timely manner, or of recommendations by a wound care physician for needed laboratory testing; and
~ obtain a [MEDICATION NAME] lab test as recommended by the wound physician for one (resident #1) of six sampled residents with pressure ulcers.
The resident developed an unstageable necrotic pressure ulcer with a wound infection, was transferred to the hospital and died ten days later due [MEDICAL CONDITION].
The patient was a [AGE] year-old female who had recently been admitted for [MEDICAL CONDITION]. She was readmitted from the nursing facility that she had been discharged to. Upon arrival in the emergency room she was noted to have vital signs consistent with SIRS (Systemic [MEDICAL CONDITION] Response Syndrome) criteria and a source of infection from either significant diarrhea or the severe decubitus wound. The patient had a very large amount of necrotic tissue present in this wound that was extremely deep, likely to the level of the bone, but this could not be seen due to the large amount of stool that was in the wound at the time of the patient's presentation. Upon my visit in the emergency room, I discussed with the patient who is awake and alert and well oriented at the time that at her age and with her current nutritional status and overall health, I found it very unlikely that she would ever recover from such a wound and that it would likely require multiple surgeries, [DEVICE] and aggressive wound therapy to even make an attempt at this wound being healed. I also discussed aggressive management and treatment of [REDACTED]. Unfortunately the patient did not die in a quick manner but she was kept comfortable for the length of her stay.
On [DATE] at 10:08 a.m., licensed practical nurse (LPN) #6 was contacted regarding the wound care she had provided for the resident. The LPN stated when the resident was admitted to the facility she had a red bottom. The LPN stated approximately two days later the resident's bottom looked like it was opening up and the skin was sloughing off. The LPN was asked if she had contacted the resident's primary care physician regarding the change in the resident's condition as the resident now had an open area on her bottom. She stated she had not notified the physician. The LPN stated she had been told by the director of nursing at that time to contact the wound care specialist. The LPN was asked when she had contacted the wound care specialist. She stated approximately one week later.
Personal Note from NHA-Advocates: NHAA shares with all the families of loved ones who are confined to nursing homes the pain and anguish of putting them in the care of someone else. We expect our loved ones to be treated with dignity and honor in the homes we place them. We cannot emphasize enough to family members of nursing home residents; frequent visits are essential to our loved ones' well-being and safety. This nursing home and many others across the country are cited for abuse and neglect.
You can make a difference. If you have a loved one living in this nursing home or any other nursing home where you suspect any form of abuse or neglect, contact us immediately.
We can help you and your loved one file a state complaint, hire a specialized nursing home attorney or help you find a more suitable location for your loved one.
Contact us through our CONTACT FORM located on our website here below or on the sidebar or call our toll free hot line number: 1-800-645-5262.

You can make a difference even if your loved one has already passed away.