Posted on Apr 7, 2016 in
Blog
|
0 comments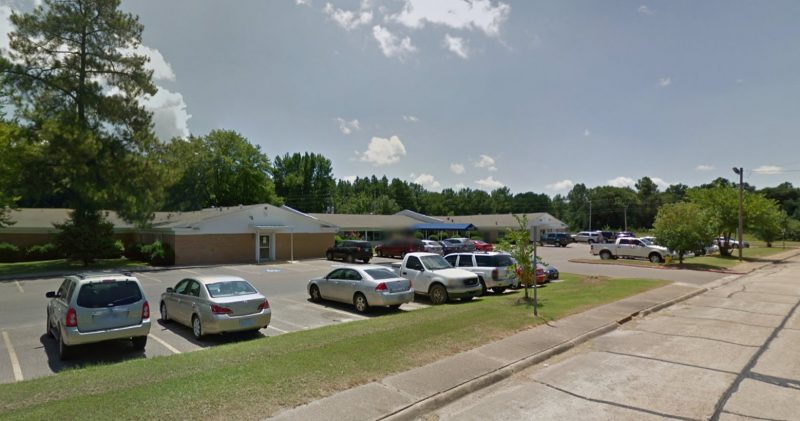 CHRISTIAN CARE CENTER
LOCATED: 1008 CITIZENS TRAIL, TEXARKANA, TX 75501
CHRISTIAN CARE CENTER was cited by the DEPARTMENT OF HEALTH AND HUMAN SERVICES CENTERS FOR MEDICARE & MEDICAID SERVICES for the following deficiencies:
PLEASE NOTE: The following highlighted quoted text is only a portion of the full report/survey submitted by DEPARTMENT OF HEALTH AND HUMAN SERVICES CENTERS FOR MEDICARE & MEDICAID SERVICES. The full report/survey can be found here.
FACILITY FAILED TO PROVIDE NECESSARY CARE AND SERVICES T0 MAINTAIN THE HIGHEST WELL BEING OF EACH RESIDENT
LEVEL OF HARM –ACTUAL HARM
**NOTE- TERMS IN BRACKETS HAVE BEEN EDITED TO PROTECT CONFIDENTIALITY**
Based on observation, interview, and record review, the facility failed to provide the necessary care and services to attain or maintain the highest practicable physical, mental, and psychosocial well-being, in accordance with the comprehensive assessment and plan of care for 1 of 2 residents reviewed with [MEDICAL CONDITIONS] infection requiring contact isolation. (Resident #5) The facility did not assess Resident #5 for an improvement in her condition and did not alter their plan of care. Resident #5 had one loose stool documented since 3/24/15. There was no documentation of diarrhea, fever, nausea or foul smelling stool, but Resident #5 was kept isolated in her room for 2 1/2 months until surveyor intervention on 6/8/2015. This failure caused Resident #5 emotional distress and a diminished quality of life and placed 1 other resident with [MEDICAL CONDITION] at risk of psychosocial stress.
During an interview on 6/8/15 at 2:30 p.m. the nurse practitioner said she did not know Resident #5 had been on Contact Isolation for the past 2 ½ months.
During a telephone interview on 6/8/15 at 4:20 p.m., the physician said he did not know Resident #5 had been on contact isolation so long. He said, being in isolation that long would depress anyone. He said he would call the DON and find out more information immediately.
During an interview on 6/10/15 at 8:40 a.m. the physician said if a person does not have diarrhea, or is asymptomatic, they do not have [MEDICAL CONDITION] and do not need to be isolated. He said he was not informed Resident #5 was asymptomatic until the evening of 6/9/15. His treatment was based on Resident #5 having diarrhea and a watery stool. He said he will consult with the [MEDICATION NAME] before and after Resident #5's visit today, but he thinks the [MEDICAL CONDITION] bacteria may be colonized and giving a false/positive lab result.
During an observation on 6/8/15 at 9:10 a.m. Resident #5 was well groomed and friendly and sitting at the threshold of her door looking up and down the hall. A sign on her door instructed to, See nurse before entering, and an isolation cabinet containing gloves, gowns and masks was in the hall beside her door. Resident #5 became tearful and said she wanted to come out of her room because she had been in isolation for a long time.
During an interview on 6/8/15 at 9:14 a.m. LVN A said Resident #5 had been on Contact Isolation and confined to her room for about 6 months. LVN A said Resident #5 had [MEDICAL CONDITION] and had been on a lot of antibiotics, and tested at least four times. LVN A said the DON decided whether or not Resident #5 needed to remain on contact isolation. LVN A said she did not think Resident #5 needed contact isolation; but she just does what she is told.
During an interview on 6/8/15 at 12:25 p.m. CNA C said she was very close to Resident #5 and visited with her often. CNA C said Resident #5 cried and asked to come out of her room about once a day. She said Resident #5 was very depressed.
Personal Note from NHA-Advocates: NHAA shares with all the families of loved ones who are confined to nursing homes the pain and anguish of putting them in the care of someone else. We expect our loved ones to be treated with dignity and honor in the homes we place them. We cannot emphasize enough to family members of nursing home residents; frequent visits are essential to our loved ones' well-being and safety. This nursing home and many others across the country are cited for abuse and neglect.
You can make a difference. If you have a loved one living in this nursing home or any other nursing home where you suspect any form of abuse or neglect, contact us immediately.
We can help you and your loved one file a state complaint, hire a specialized nursing home attorney or help you find a more suitable location for your loved one.
Contact us through our CONTACT FORM located on our website here below or on the sidebar or call our toll free hot line number: 1-800-645-5262.

You can make a difference even if your loved one has already passed away.