Posted on Aug 15, 2016 in
Blog
|
0 comments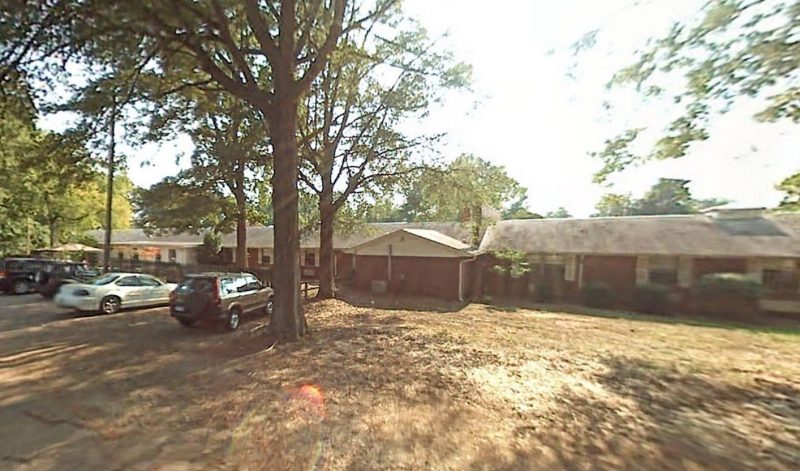 AUTUMN CARE OF MOCKSVILLE
LOCATED: 1007 HOWARD STREET, MOCKSVILLE, NC 27028
AUTUMN CARE OF MOCKSVILLE was cited by the DEPARTMENT OF HEALTH AND HUMAN SERVICES CENTERS FOR MEDICARE & MEDICAID SERVICES for the following deficiencies:
PLEASE NOTE: The following highlighted quoted text is only a portion of the full report/survey submitted by DEPARTMENT OF HEALTH AND HUMAN SERVICES CENTERS FOR MEDICARE & MEDICAID SERVICES. The full report/survey can be found here.
FACILITY FAILED TO MAKE SURE THAT EACH RESIDENT WHO ENTERS THE NURSING HOME WITHOUT A CATHETER IS NOT GIVEN A CATHETER, AND RECEIVE PROPER SERVICES TO PREVENT URINARY TRACT INFECTIONS AND RESTORE NORMAL BLADDER FUNCTION.
LEVEL OF HARM –IMMEDIATE JEOPARDY
**NOTE- TERMS IN BRACKETS HAVE BEEN EDITED TO PROTECT CONFIDENTIALITY**
Based on staff, physician and family interviews and record review the facility failed to assess a resident when her condition changed. The Resident went 72 hours with little to no urine output, complained of pain, refused to eat before being sent to the Emergency Department where she was admitted to Intensive Care Unit (ICU) for septic shock and acute [MEDICAL CONDITION] for 1 of 3 sampled residents (Resident #28). Immediate jeopardy began on 01/31/16 when Resident #28 had no urine output and was not assessed for a change in condition.
Immediate jeopardy was removed on 03/24/16 when the facility implemented a credible allegation of compliance. The facility remains out of compliance at a lower scope and severity level D (no actual harm with the potential for more than minimal harm that is not immediate jeopardy) to complete employee and resident education and ensure monitoring systems in place are effective.
On 03/22/16 at 1:00 PM the nurse supervisor was interviewed and reported that she was working on 02/02/16 and did not recall any concerns being reported that day about Resident #28. The nurse supervisor explained that around 5 PM the resident ' s family came and expressed concern that the resident was not acting right and wanted the resident sent to the ED. She added that she reported the concern to Nurse #3 who was busy completing a medication pass. And added that since Nurse #3 was busy she went to the room to check on Resident #28. The nurse supervisor reported that the family was concerned that the resident wouldn't speak but when the nurse supervisor called the resident's name, the resident was able to turn her head and respond. She stated that she glanced at the catheter bag and noted that it was empty. The nurse supervisor added that after the incident she became aware that the resident had gone a few days without having much urine output. She explained that no urine output in 8 hours would be a flag and the physician would need to be called. The nurse stated that prior to the incident the resident had not been declining in health. The nurse supervisor explained the process for documenting and monitoring fluid intake and urine output for residents with urinary catheters. She stated that the nurse aides were responsible for measuring and documenting the total amount of urine in the catheter bag into the computer. She went on to add that if a concern was noted with the urinary output such as being less than usual or change in appearance or not urine output the nurse aide would report the concern to the nurse. The nurse supervisor stated that the nurse aides were aware and educated to be accurate with their documentation.
On 03/22/16 at 1:38 PM nurse aide (NA) #3 was interviewed and stated she was assigned to Resident #28 on 01/31/16 from 11 PM to 7 AM. The NA reported that during the shift Resident #28 did not have any urine output and reported the resident's catheter and tubing was bone dry; and that she was certain she reported the concern to the nurse (she couldn't recall who the nurse was). The NA added that she did not know if the nurse assessed the resident after reporting the concern.
Personal Note from NHA-Advocates: NHAA shares with all the families of loved ones who are confined to nursing homes the pain and anguish of putting them in the care of someone else. We expect our loved ones to be treated with dignity and honor in the homes we place them. We cannot emphasize enough to family members of nursing home residents; frequent visits are essential to our loved ones' well-being and safety. This nursing home and many others across the country are cited for abuse and neglect.
You can make a difference. If you have a loved one living in this nursing home or any other nursing home where you suspect any form of abuse or neglect, contact us immediately.
We can help you and your loved one file a state complaint, hire a specialized nursing home attorney or help you find a more suitable location for your loved one.
Contact us through our CONTACT FORM located on our website here below or on the sidebar or call our toll free hot line number: 1-800-645-5262.

You can make a difference even if your loved one has already passed away.