Posted on Aug 25, 2017 in
Blog
|
0 comments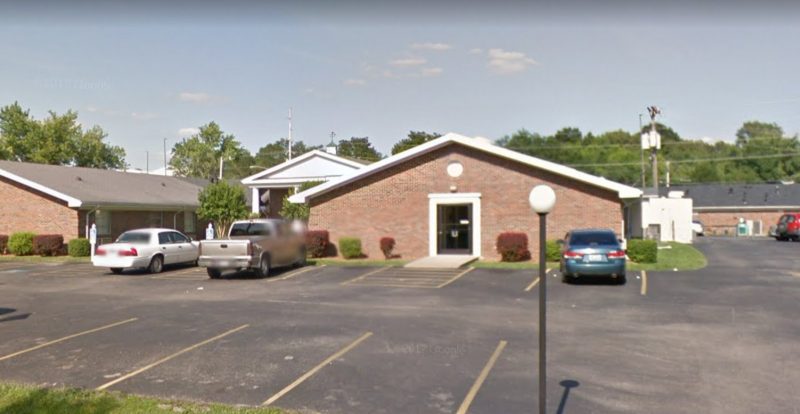 SIGNATURE HEALTHCARE OF GLASGOW REHAB & WELLNESS CENTER
LOCATED: 220 WESTWOOD STREET, GLASGOW, KY 42141
SIGNATURE HEALTHCARE OF GLASGOW REHAB & WELLNESS CENTER was cited by the DEPARTMENT OF HEALTH AND HUMAN SERVICES CENTERS FOR MEDICARE & MEDICAID SERVICES for the following deficiencies:
PLEASE NOTE: The following highlighted quoted text is only a portion of the full report/survey submitted by DEPARTMENT OF HEALTH AND HUMAN SERVICES CENTERS FOR MEDICARE & MEDICAID SERVICES. The full report/survey can be found here.
FACILITY FAILED TO MAKE SURE THAT EACH RESIDENTS' ABILITIES IN ACTIVITIES OF DAILY LIVING DO NOT DECLINE, UNLESS UNAVOIDABLE.
LEVEL OF HARM –ACTUAL HARM
**NOTE- TERMS IN BRACKETS HAVE BEEN EDITED TO PROTECT CONFIDENTIALITY**
Based on interview, record review and review of Lippincott's Nursing Procedures, fifth edition; it was determined the facility failed to provide appropriate treatment and services to ensure residents' abilities in toileting do not diminish for one (1) of six (6) sampled residents (Resident #6),
Resident #6 was assessed as continent of bowel and occasionally incontinent of bladder and required the assistance of staff for toileting: however, staff failed to toilet the resident in a timely manner which caused the resident to have incontinent episodes. Resident #6 stated it made him/her feel dirty, ashamed and humiliated when it happens which is at least five (5) times a week.
Interview with Resident #6, on 02/07/16 at 3:30 PM, revealed he/she had to pee on myself multiple times due to staff not answering call lights on time. The resident stated it mostly happens on night shift between the hours of 2:00 AM and 5:00 AM. The resident revealed it takes forty-five (45) minutes to over an hour for the call light to be answered at night. The resident stated he/she would not be incontinent if call lights were answered in a timely manner and he/she has called the nurses station by cell phone to reach the nurse and tell her he/she needs to go to the restroom. Resident #6 further stated it makes him/her feel dirty, ashamed and humiliated when it happens which is at least five (5) times a week.
Interview with Certified Nurse Aide (CNA) #1, on 02/08/17 at 6:05 AM, revealed she works short on nights most nights. CNA #1 stated there was only two (2) CNA's and two (2) licensed staff this past week and it is impossible to care for sixty (60) residents timely especially when there are multiple residents that require two (2) assist. She revealed staff cannot answer call lights in a timely manner and revealed residents may have to wait over an hour to get help. She revealed Resident #6 was continent if the resident received help to the bathroom or a bed pan in time.
Interview with CNA #2, on 02/08/17 at 6:15 AM, revealed she was called in today at 3:30 AM to help with residents. CNA #2 stated it is impossible to get around to everyone for turning, changing, toileting and getting out of bed when there is only two (2) CNA's. She stated Resident #6's was normally continent but when it takes too long to answer the call light due to not enough staff the resident is incontinent.
Interview with Licensed Practical Nurse (LPN) #1, on 02/08/17 at 5:00 AM, revealed Resident #6 is normally continent and often calls her from the room from his/her cell phone to let her know that she needs to urinate. She stated the call light above the door on Resident #6's room cannot be seen from the hallway as the hall has a double doorway that obstructs the view of the light and unless staff go through the double doors, the light cannot be seen. She stated there is no audible call system that can be heard by staff so Resident #6 often has incontinent accidents. was resident normally continent
Interview with Administrator and Director of Nursing, on 02/08/17 at 3:30 PM, revealed they expected call lights would be answered in a timely manner so residents would be as continent as possible.
Personal Note from NHA – Advocates: NHAA shares with all the families of loved ones who are confined to nursing homes the pain and anguish of putting them in the care of someone else. We expect our loved ones to be treated with dignity and honor in the homes we place them. We cannot emphasize enough to family members of nursing home residents; frequent visits are essential to our loved ones' well-being and safety. This nursing home and many others across the country are cited for abuse and neglect.
You can make a difference. If you have a loved one living in this nursing home or any other nursing home where you suspect any form of abuse or neglect, contact us immediately.
We have helped many already and we can help you and your loved one as well by filing a state complaint, hiring a specialized nursing home attorney or helping you find a more suitable location for your loved one.
Contact us through our CONTACT FORM located on our website here below or on the sidebar or call our toll free hot line number: 1-800-645-5262.
You can make a difference even if your loved one has already passed away.