Posted on Aug 26, 2016 in
Blog
|
0 comments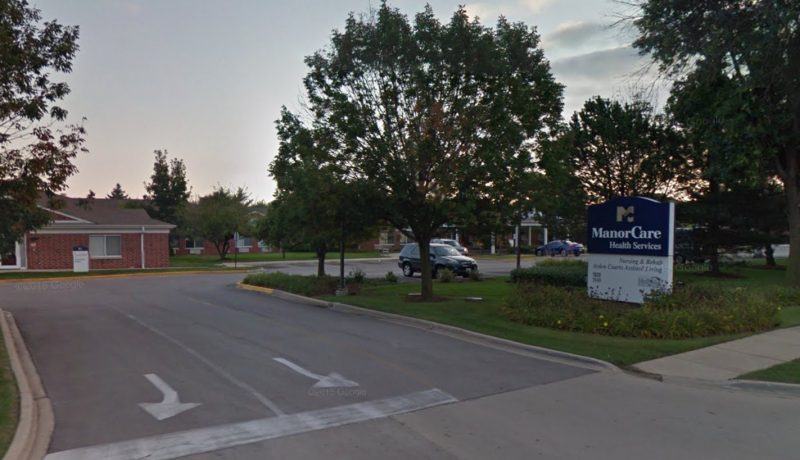 MANORCARE OF ELK GROVE VILLAGE
LOCATED: 1920 NERGE ROAD, ELK GROVE VILLAGE, IL 60007
MANORCARE OF ELK GROVE VILLAGE was cited by the DEPARTMENT OF HEALTH AND HUMAN SERVICES CENTERS FOR MEDICARE & MEDICAID SERVICES for the following deficiencies:
PLEASE NOTE: The following highlighted quoted text is only a portion of the full report/survey submitted by DEPARTMENT OF HEALTH AND HUMAN SERVICES CENTERS FOR MEDICARE & MEDICAID SERVICES. The full report/survey can be found here.
FACILITY FAILED TO GIVE RESIDENTS PROPER TREATMENT TO PREVENT NEW BED (PRESSURE) SORES OR HEAL EXISTING BED SORES.
LEVEL OF HARM –IMMEDIATE JEOPARDY
**NOTE- TERMS IN BRACKETS HAVE BEEN EDITED TO PROTECT CONFIDENTIALITY**
Based on observation, interview and record review the facility failed to complete a comprehensive, individualized assessment of residents skin; develop and implement interventions including positioning to promote healing of wounds and prevention of new pressure sores.
On January 8, 2016 at 8:00 AM, during the facility initial tour, R6 was in his room lying in bed with the head of the bed at a 45 degree angle. R6 had multiple dark purple bruising and skin tears to both arms. R6 stated he is on long term anticoagulants and oral steroids. R6 stated he didn't have any long sleeve shirts or anything to protect his arms. R6 was also noted to have a flat pillow under his legs with both heels resting on the bed. R6 stated he had burning pain in both heels and his butt. When asked if he had any sores he stated, I'm not really sure.
On February 8, 2016 at 11:35 AM, E12 (CNA) was providing incontinence care for R6. R6's rectal area and buttocks were cleansed and R6 had open red areas on both sides of his buttocks. R6 stated they were tender. E9 (RN, Registered Nurse) then came in to apply a skin protectant to the area and stated the wound looked like a stage II pressure ulcer. E9 stated the treatment nurse is the one who monitors these. E12 then removed both socks and R6 had large black areas on both heels. There was no dressing, offloading or heel protectors on R6. There were sero-sanguineous stains on R6's bed sheets under his heels. R6 stated he had heel protectors on in the hospital but not since his admission to the facility. R6 was stood up on both feet with socks on and was transferred to the wheelchair which had a pressure relieving cushion on it and a pillow was placed on top of the pressure relieving cushion.
R6's care plan dated January 24, 2016 documents R6 to be at risk for alteration in skin integrity related to steroid therapy, Braden risk and recent hospitalization. The goal was to decrease breakdown risk. The interventions listed were barrier cream to buttocks, diet and supplements, encourage re-position as needed, float heels as able and pressure reducing device on chair and bed. R6's risk factors were not identified and individualized interventions were not put into place. There is no guidance to staff on how or when to float the heels or what to float heels with or what as needed means. R6 came in with a right heel sore. This is not addressed in the care plan. There are no individualized interventions to heal that wound and prevent others. R6 uses oxygen and there are no interventions put in place to prevent pressure sores behind the ears from the oxygen tubing.
On February 10, 2016 at 11:15 AM, Z2 (Physician) stated the Nurse practitioner had notified him on February 8, 2016 about R6's heel wounds Z2 stated these are from his feet being dependent on the mattress. Z2 stated R6 does have some degree of PAD (peripheral artery disease) but not to the extent to cause this. Z2 stated if it was related to PAD he would expect the wounds to start in his toes not the heels. The heel wounds are definitely pressure related. Z2 stated the wounds could definitely have been prevented by getting him out of bed or keeping pressure of his heels. Z2 stated he was not made aware of the wound on R6's buttocks. Z2 stated he was told R6 had a rash from the hospital not a wound.
Personal Note from NHA-Advocates: NHAA shares with all the families of loved ones who are confined to nursing homes the pain and anguish of putting them in the care of someone else. We expect our loved ones to be treated with dignity and honor in the homes we place them. We cannot emphasize enough to family members of nursing home residents; frequent visits are essential to our loved ones' well-being and safety. This nursing home and many others across the country are cited for abuse and neglect.
You can make a difference. If you have a loved one living in this nursing home or any other nursing home where you suspect any form of abuse or neglect, contact us immediately.
We can help you and your loved one file a state complaint, hire a specialized nursing home attorney or help you find a more suitable location for your loved one.
Contact us through our CONTACT FORM located on our website here below or on the sidebar or call our toll free hot line number: 1-800-645-5262.

You can make a difference even if your loved one has already passed away.