Posted on Nov 22, 2017 in
Blog
|
0 comments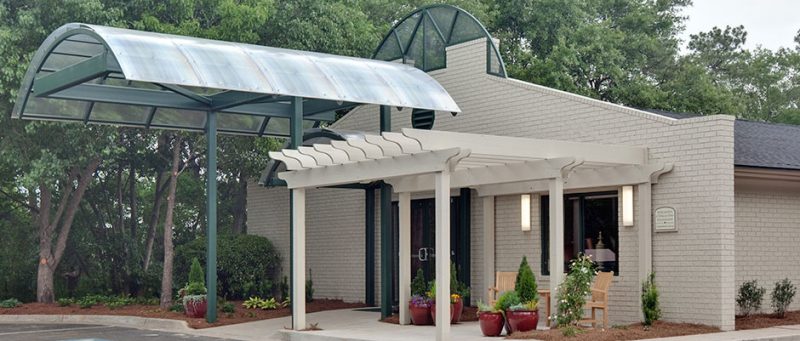 PRUITTHEALTH NORTH AUGUSTA
LOCATED: 1200 TALISMAN DRIVE, NORTH AUGUSTA, SC 29841
PRUITTHEALTH NORTH AUGUSTA was cited by the DEPARTMENT OF HEALTH AND HUMAN SERVICES CENTERS FOR MEDICARE & MEDICAID SERVICES for the following deficiencies:
PLEASE NOTE: The following highlighted quoted text is only a portion of the full report/survey submitted by DEPARTMENT OF HEALTH AND HUMAN SERVICES CENTERS FOR MEDICARE & MEDICAID SERVICES. The full report/survey can be found here.
FACILITY FAILED TO WRITE AND USE POLICIES THAT FORBID MISTREATMENT, NEGLECT AND ABUSE OF RESIDENTS AND THEFT OF RESIDENT' PROPERTY.
**NOTE- TERMS IN BRACKETS HAVE BEEN EDITED TO PROTECT CONFIDENTIALITY**
Based on review of facility Reportable Incidents and review of the facility's policy Prevention of Patient Abuse, Neglect, Exploitation, Mistreatment, and Misappropriation of Property, the facility failed to implement its policies to ensure 1 of 1 resident reviewed for abuse was free from Misappropriation of Property. (Resident #141)
The findings included:
The facility admitted Resident #141 with [DIAGNOSES REDACTED]. Review of the facility's Reportable Incidents revealed an Initial 24-Hour Report dated 10/3/16 related to Resident #141. The 24-Hour Report indicated that on 10/03/16 the resident and a family member reported unauthorized transactions occurred on the resident's credit and/or debit card.
Review of the Five-Day Follow-Up Report dated 10/07/16 indicated the facility notified local law enforcement and filed a report. The investigative report indicated that law enforcement investigated the allegation, and a warrant was issued for Alleged Perpetrator Certified Nurse Aide (CNA) #1.
Review of the law enforcement Incident Report revealed that CNA #1 .admitted to all of the charges on both credit cards .
Review of the facility's policy entitled, Prevention of Patient Abuse, Neglect, Exploitation, Mistreatment, and
Misappropriation of Property revealed the policy stated, It is the policy of PruittHealth and its affiliated entities .to actively preserve each patient's right to be free from verbal, sexual, physical, and mental abuse, corporal punishment, involuntary seclusion, neglect, exploitation, mistreatment and misappropriation of patient property .The Organization and its partners should assure that best efforts are made to prevent any occurrences of any form of abuse, neglect, and exploitation.
Further review of the policy revealed, 'Misappropriation of Patient Property' means the deliberate misplacement, exploitation, or wrongful, temporary, or permanent use of a patient's belongings or money without the patient's consent.
Personal Note from NHAA – Advocates: NHAA shares with all the families of loved ones who are confined to nursing homes the pain and anguish of putting them in the care of someone else. We expect our loved ones to be treated with dignity and honor in the homes we place them. We cannot emphasize enough to family members of nursing home residents; frequent visits are essential to our loved ones' well-being and safety. This nursing home and many others across the country are cited for abuse and neglect.
You can make a difference. If you have a loved one living in this nursing home or any other nursing home where you suspect any form of abuse or neglect, contact us immediately.
We have helped many already and we can help you and your loved one as well by filing a state complaint, hiring a specialized nursing home attorney or helping you find a more suitable location for your loved one.
Contact us through our CONTACT FORM located on our website here below or on the sidebar or call our toll free hot line number: 1-800-645-5262.
You can make a difference even if your loved one has already passed away.