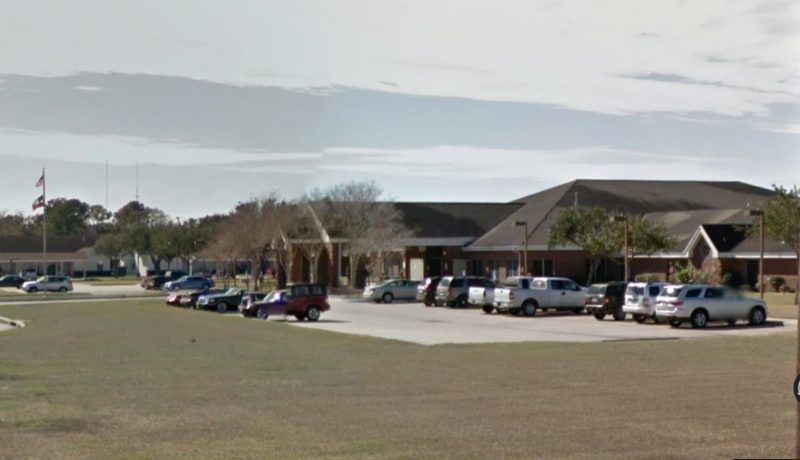 MATAGORDA HOUSE HEALTHCARE CENTER
LOCATED: 700 12TH STREET, BAY CITY, TX 77414
MATAGORDA HOUSE HEALTHCARE CENTER was cited by the DEPARTMENT OF HEALTH AND HUMAN SERVICES CENTERS FOR MEDICARE & MEDICAID SERVICES for the following deficiencies:
PLEASE NOTE: The following highlighted quoted text is only a portion of the full report/survey submitted by DEPARTMENT OF HEALTH AND HUMAN SERVICES CENTERS FOR MEDICARE & MEDICAID SERVICES. The full report/survey can be found here.
FACILITY FAILED TO GIVE RESIDENTS PROPER TREATMENT TO PREVENT NEW BED (PRESSURE) SORES OR HEAL EXISTING BED SORES.
LEVEL OF HARM –ACTUAL HARM
**NOTE- TERMS IN BRACKETS HAVE BEEN EDITED TO PROTECT CONFIDENTIALITY**
Based on observation, interview and record review, the facility failed to provide necessary treatment and services to prevent the development and promote the healing of pressure ulcers for two of seven residents (Resident #7 and 2) who were reviewed for pressure ulcers. Facility had no system in place to track the progress of wounds to ensure treatments were effective for resident # 7 and 2. Residents # 7 and 2's dietary recommendations to promote wound healing were not implemented.
Interview on 10/30/14 at 11:00A.M., the DON said the facility's tracking system was to use the progress of the wounds using the wound specialist report (which she presented when asked). The DON said the wound specialist was in the facility today but did not do wound round because of survey. Record review of Resident #7's record revealed no wound progress report, there were no documentation of onset of wounds and its progress in the resident's record.
Observation on 10/29/14 at 9:58A.M., revealed Resident #2 had a Stage IV pressure ulcer to sacral area. Pressure ulcer was about the size of a fist, wound bed had yellowish slough with necrotic edges. Wound had heavy drainage, soiled dressing was heavily saturated. Wound had a foul smell and appeared infected. Further observation revealed Resident #2 had a Stage II to her right heel. Record review of Resident # 2's hospice notes documentation from 6/3/14 to 10/30/14 revealed no description of the Resident #2's pressure ulcers. There were no documented sizes or progress of wound. Further review of notes revealed: 6/3/14 – Stage 3 not measured 6/30/14 – Stage 4 not measured 7/09/14 – Stage 4 not measured 10/05/14 Stage 4 not measured and not healing 10/13/14 Stage 4, not healing and not measured. Wound margin-tunneling locations-right. Undermining locations -all edges. 10/15/14 stage 3-4 sacrum pressure ulcer, not healing and not measured. Interview on 10/29/14 at 10:20 A.M., RN A said the resident did not have any wound care progress report from the staff. She said she did not always worked in that hall and so she did not consistently cared for Resident # 2. RN # A said the resident had multiple wound infections lately and the wound did not look better. Interview on 10/30/14 at 9:40 A.M., the DON said the resident was receiving wound consults until she was admitted to hospice services. She said the wound care specialist was tracking the progress of the wound. The DON provided wound specialist reports and hospice reports upon admission to hospice. Review of the forms revealed the wound specialist signed off on the wound care, but facility and hospice did not track the progress of the wound to ensure effective treatment. Resident #2's condition deteriorated on 10/29/14 and passed away on 10/30/14 at 10:04 A.M.
Personal Note from NHAA Advocates: NHAA shares with all the families of loved ones who are confined to nursing homes the pain and anguish of putting them in the care of someone else. We expect our loved ones to be treated with dignity and honor in the homes we place them. We cannot emphasize enough to family members of nursing home residents; frequent visits are essential to our loved ones' well-being and safety. This nursing home and many others across the country are cited for abuse and neglect.
You can make a difference. If you have a loved one living in this nursing home or any other nursing home where you suspect any form of abuse or neglect, contact us immediately.
We can help you and your loved one file a state complaint, hire a specialized nursing home attorney or help you find a more suitable location for your loved one.
Contact us through our CONTACT FORM located on our website here below or on the sidebar or call our toll free hot line number: 1-800-645-5262.
You can make a difference even if your loved one has already passed away.