Posted on May 1, 2015 in
Blog
|
3 comments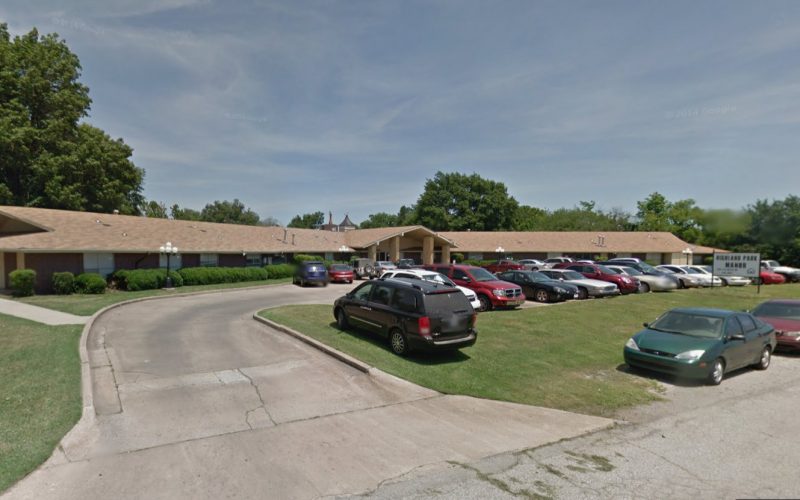 HIGHLAND PARK MANOR
LOCATED: 1307 R D MILLER DRIVE, OKMULGEE, OK 74447
HIGHLAND PARK MANOR was cited by the DEPARTMENT OF HEALTH AND HUMAN SERVICES CENTERS FOR MEDICARE & MEDICAID SERVICES for the following deficiencies:
PLEASE NOTE: The following highlighted quoted text is only a portion of the full report/survey submitted by DEPARTMENT OF HEALTH AND HUMAN SERVICES CENTERS FOR MEDICARE & MEDICAID SERVICES. The full report/survey can be found here.
FACILITY FAILED TO FOLLOW THEIR DO NOT RESUSCITATE POLICY TO INITIATE CPR
LEVEL OF HARM – IMMEDIATE JEOPARDY
On [DATE], an Immediate Jeopardy situation was determined to exist in regard to the facility's failure to follow their Do Not Resuscitate Policy to initiate CPR when a resident was found to be without V/S and had a full code status. The facility failed to ensure all direct care staff had knowledge of the facility's procedure for identifying residents' CPR status. The facility failed to ensure the code status for each resident was properly identified on the residents' medical record alert page to correlate with the physicians' order. On [DATE] at 1:30 p.m., the Oklahoma State Department of Health was notified and the Immediate Jeopardy situation was verified.
Continuing: Resident #15 was admitted to the facility on [DATE]. The resident expired on [DATE]. The resident's medical record, had a 'Full Code' sticker placed on the 'alert' page. Diagnoses for the resident included [MEDICAL CONDITION] and [MEDICAL CONDITION] in situ of prostate. A care plan, dated [DATE], documented, I am a full code as this is my medical choice, I do have a healthcare proxy. Ensure that my choice to be a full code is respected and honored by next review. Please follow my wishes to be a full code and follow protocol if the need was to arise.
Continuing: On [DATE] at 11:45 a.m., the ADON was asked what should the nursing home charge LPN have done when she found the resident without vital signs with a full code status? She stated, She should have initiated a full code. She said if the staff was CPR certified they should have started the CPR. On [DATE] at 12:00 p.m., LPN #3, who was the charge nurse the night the resident expired, was interviewed per telephone. She was asked what had happened the night the resident was found without vital signs. She said the CNAs had begun their rounds to check the residents. She said the aides, who found the resident unresponsive, called for her. She said she had gathered her equipment and went down to the resident's room. The LPN said she first checked the resident's pulse. She saw he had no pulse, so she didn't start CPR. The LPN was asked if she knew the resident was a full code. She said she had looked in his chart and knew he had a full code sticker, but she was confused because she knew hospice had been there earlier that day and maybe had changed him to a DNR status. The LPN was asked why she had not started CPR when she had seen the full code order in his medical chart. She stated, I know I did wrong and should have started CPR, but I knew he was dead and gone. LPN #3 further stated, Sometimes there's a mixed message in the charts. She was asked to clarify her statement. She reported sometimes different sections of the chart say one thing and another area says something else pertaining to code status.
Personal Note from NHAA Advocates: NHAA shares with all the families of loved ones who are confined to nursing homes the pain and anguish of putting them in the care of someone else. We expect our loved ones to be treated with dignity and honor in the homes we place them. We cannot emphasize enough to family members of nursing home residents; frequent visits are essential to our loved ones' well-being and safety. This nursing home and many others across the country are cited for abuse and neglect.
You can make a difference. If you have a loved one living in this nursing home or any other nursing home where you suspect any form of abuse or neglect, contact us immediately. We can help you file a state complaint, hire a specialized nursing home attorney or help you find a more suitable location for your loved one.
Contact us through our CONTACT FORM located on our website here below or on the sidebar or call our toll free hot line number: 1-800-645-5262
You can make a difference even if your loved one has already passed away.