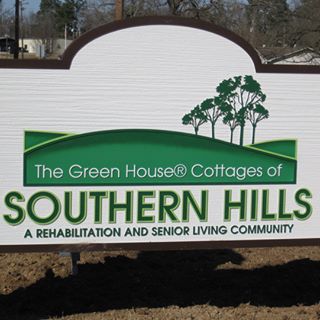 THE GREEN HOUSE COTTAGES OF SOUTHERN HILLS – RISON, ARKANSAS CITED FOR ALLEGATIONS OF STAFF ABUSE TO RESIDENT(S) 
Recently as of September 2013, the DEPARTMENT OF HEALTH AND HUMAN SERVICES CENTERS FOR MEDICARE & MEDICAID SERVICES Cited The Green House Cottages of Southern Hills Nursing Home located 701 SOUTH MAIN STREET RISON, AR 71665 with failure to ensure residents were free from abuse and also failure to administer pain medications which resulted in actual harm.
The following highlighted is only a portion of the report. The full report can be found here.
Failure to Protect Residents from Staff Abuse
Based on record review and interview the facility Administration failed to develop and implement an effective system of monitoring the quality of care and quality of life of the residents in order to ensure Residents #1, #4, #13, #14 and #15 were free from abuse as evidenced by the facility's failures to ensure injuries of unknown origin were thoroughly investigated for 1 of 1 (Resident #1) case mix resident who had a fracture of unknown origin and staff immediately reported any witnessed incident of staff to resident abuse to the Administrator or Designee to ensure prompt protection for the residents. The failed practices resulted in Immediate Jeopardy which caused or could have caused serious harm, injury or death to 5 of 5 (Resident #s 1, 4, 13, 14 and 15) case mix residents who were the alleged victims of allegations of staff to resident abuse.
Pain Medication Failure
Based on observation, record review and interview, the facility failed to ensure necessary care and services to address pain were provided, by failing to promptly offer and administer pain medication for 1 (Resident #9) of 5 (Residents #6, #7, #9, #11 and #13) case mix residents who had orders for as-needed (PRN) pain medication. This failed practice resulted in actual harm to Resident #9, who experienced unrelieved pain and decreased activity tolerance, and had the potential to affect 17 residents who had physician orders [REDACTED].
Personal Note from NHAA Advocates: NHAA shares with all the families of loved ones who are confined to nursing homes the pain and anguish of putting them in the care of someone else. We expect our loved ones to be treated with dignity and honor in the homes we place them. We cannot emphasize enough to family members of nursing home residents; frequent visits are essential to our loved ones' well being and safety. This nursing home and many others across the country are cited for abuse and neglect.
You can make a difference. If you have a loved one living in this nursing home or any other nursing home where you suspect any form of abuse or neglect, contact us immediately. We can help you file a state complaint, hire a specialized nursing home attorney or help you find a more suitable location for your loved one.
Share your story with us, spread the word and HELP STOP THE ABUSE AND NEGLECT! Stop the companies who hire inadequate and poorly trained staff in order to gain profits from our helpless elderly.
Contact us through our CONTACT FORM located on our website, www.nursinghomesabuseadvocate.com or call our toll free hot line number: 1-800-645-5262
You can make a difference even if your loved one has already passed away.