Posted on Jul 29, 2016 in
Blog
|
0 comments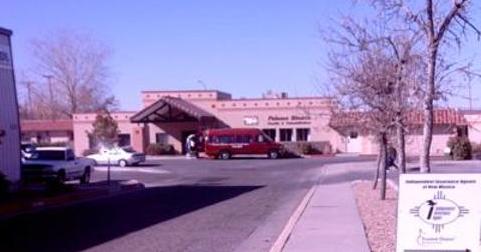 PALOMA BLANCA HEALTH AND REHABILITATION
LOCATED: 1509 UNIVERSITY BOULEVARD NE, ALBUQUERQUE, NM 87102
PALOMA BLANCA HEALTH AND REHABILITATION was cited by the DEPARTMENT OF HEALTH AND HUMAN SERVICES CENTERS FOR MEDICARE & MEDICAID SERVICES for the following deficiencies:
PLEASE NOTE: The following highlighted quoted text is only a portion of the full report/survey submitted by DEPARTMENT OF HEALTH AND HUMAN SERVICES CENTERS FOR MEDICARE & MEDICAID SERVICES. The full report/survey can be found here.
FACILITY FAILED TO GIVE RESIDENTS PROPER TREATMENT TO PREVENT NEW BED (PRESSURE) SORES OR HEAL EXISTING BED SORES.
LEVEL OF HARM –ACTUAL HARM
**NOTE- TERMS IN BRACKETS HAVE BEEN EDITED TO PROTECT CONFIDENTIALITY**
Based on record review and interview, the facility failed to identify and/or prevent the development of pressure ulcers for 1 (R #1) of 3 (R #'s 1, 2, and 3) residents reviewed for pressure ulcers. This deficient practice likely resulted in R #1 developing pressure ulcers to the coccyx area, left heel and top of right foot that was left untreated.
Record review of R #1's outside service provider Nurse Practitioner's (NP) progress notes dated 11/02/15 revealed, nursing staff reported no acute concerns. Skin was noted as, No visible wounds noted on superficial exam. CDI (cool, dry and intact) and No skin discoloration noted.
Record review of the facility physician progress notes [REDACTED]. #1 was negative (meaning no issues) and indicated nursing reported no new issues.
Record review of R #1's outside service provider NP's progress notes dated 12/08/15, revealed no documented nursing concerns, no development of any wound or wounds or any documentation indicating a skin assessment was performed on R #1 during this visit.
Record review of the hospital Wound Consult note dated 12/10/15, confirmed R #1 was admitted to the hospital with [REDACTED]. Wound assessment indicated the pressure wound to the sacral/coccyx area measured 5 centimeters (cm's) by 6 cm's, the left heel measured 3.5 cm's by 4.0cm's. Also noted was a third wound located on the top of the right foot with necrotic tissue measuring 0.5cm's by 0.5cm's.
On 01/13/16 at 3:04 pm, during interview the Director of Nursing (DON) stated there was an order to treat a 'Shear' wound on R #1's buttock but that had resolved months ago. The nurses perform daily skin checks. They (nurses) should be looking at everything. When questioned about a 'sacral scrape' documented on 11/13/15, the DON stated she did not know about this wound and that R#1 had developed a shearing wound (friction from sliding on bed linen) but that had resolved. Then the DON confirmed the Weekly Skin Integrity Review reports from 11/27/15 and 12/05/15 indicating R #1's skin to be intact with no wounds or open areas identified. When presented with a copy of the hospital admission Wound Consult note for R #1 dated 12/10/15, the DON stated, she (meaning a staff nurses) didn't mark it on there?, there's nothing there and you would think it would show an opening or something. The DON then stated, if a resident is bed or chair bound she would expect that resident to be turned frequently and have heels floated (elevated on a cushion or use of cushioned boots) to prevent pressure wounds.
Personal Note from NHA-Advocates: NHAA shares with all the families of loved ones who are confined to nursing homes the pain and anguish of putting them in the care of someone else. We expect our loved ones to be treated with dignity and honor in the homes we place them. We cannot emphasize enough to family members of nursing home residents; frequent visits are essential to our loved ones' well-being and safety. This nursing home and many others across the country are cited for abuse and neglect.
You can make a difference. If you have a loved one living in this nursing home or any other nursing home where you suspect any form of abuse or neglect, contact us immediately.
We can help you and your loved one file a state complaint, hire a specialized nursing home attorney or help you find a more suitable location for your loved one.
Contact us through our CONTACT FORM located on our website here below or on the sidebar or call our toll free hot line number: 1-800-645-5262.

You can make a difference even if your loved one has already passed away.