Posted on Feb 10, 2014 in
Blog
|
5 comments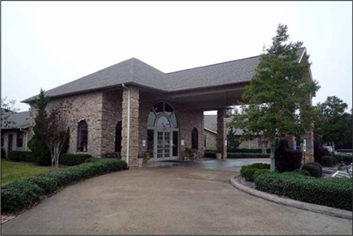 FRIENDSHIP HAVEN HEALTHCARE AND REHAB CNTR
UPDATE: Through the efforts of NHAA, family members are taking the necessary steps in prosecuting this nursing home. The family's goal is to clean-up the bad care in this nursing home and hold the NH accountable. If you are a current or past employee of this nursing home, contact NHAA either by contact form on our website, our  toll free number (1-800-645-5262) or by private message on FB. We would love to hear from you in regards to the past and current care of residents with respect to this nursing home or any nursing home you may have worked. Your information and/or messages will be kept confidential.
Do you have or know of anyone that has or had a loved one in FRIENDSHIP HAVEN HEALTHCARE AND REHABILITATION CENTER located 1500 SUNSET DR FRIENDSWOOD, TX? Continuous monitoring and visits are vital components in preventing such tragedies such as the one listed here.
Recently as of October of 2013, the DEPARTMENT OF HEALTH AND HUMAN SERVICES CENTERS FOR MEDICARE & MEDICAID SERVICES reported in their October 2013 State Survey of deficiencies related to FRIENDSHIP HAVEN HEALTHCARE AND REHABILITATION CENTER pertaining to residents and one in particular who expired from Gangrene.
The following is a snippet from the state survey and their findings. To read the full state survey, click here.
"Based on interview and record review the facility failed to implement written policies and procedures that prohibit neglect
for 1 of 13 residents (CR#1) reviewed for neglect in that: –CR #1 was identified as having a new pressure sore on [DATE].
Orders for treatment were not obtained until [DATE] (3 days later). The resident was hospitalized on [DATE] and
subsequently expired on [DATE]. A significant condition contributing to death, was ulcer of sacral area with gangrene. This
failure affected one resident and placed an additional 11 residents at risk of infection, pain, delayed healing and
worsening of pressure sores, and hospitalization."
NHAA is the nursing home watchdog for the elderly who no longer have a voice of their own.
Stop the abuse and neglect and make nursing home owners accountable of their actions and lack thereof.