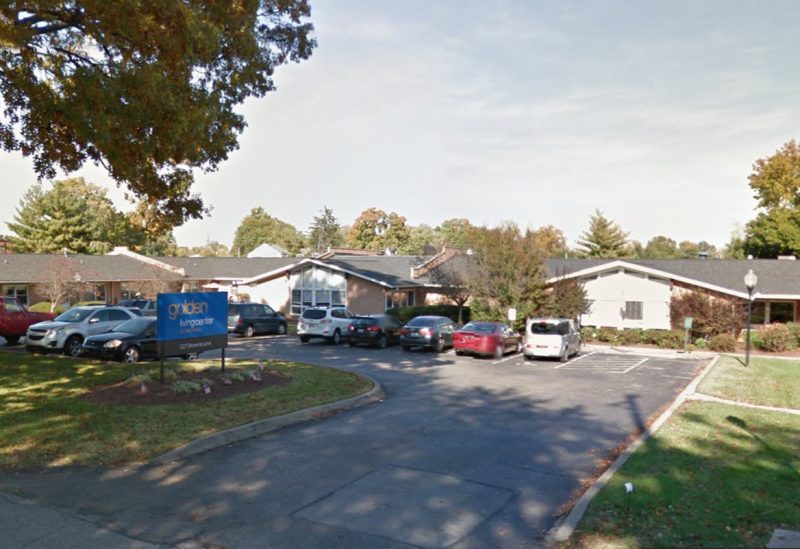 GOLDEN LIVING CENTER – ST MATTHEWS
LOCATED: 227 BROWNS LANE, LOUISVILLE, KY 40207
GOLDEN LIVING CENTER –ST MATTHEWS was cited by the DEPARTMENT OF HEALTH AND HUMAN SERVICES CENTERS FOR MEDICARE & MEDICAID SERVICES for the following deficiencies:
PLEASE NOTE: The following highlighted quoted text is only a portion of the full report/survey submitted by DEPARTMENT OF HEALTH AND HUMAN SERVICES CENTERS FOR MEDICARE & MEDICAID SERVICES. The full report/survey can be found here.
FACILITY FAILED TO MAKE SURE THAT THE NURSING HOME AREA IS FREE FROM ACCIDENT HAZARDS AND RISKS AND PROVIDES SUPERVISION TO PREVENT AVOIDABLE ACCIDENTS
LEVEL OF HARM – IMMEDIATE JEOPARDY
**NOTE- TERMS IN BRACKETS HAVE BEEN EDITED TO PROTECT CONFIDENTIALITY**
Based on interview, record review, and review of the facility's policy and investigation, it was determined the facility failed to have an effective system to ensure adequate supervision of residents with known behaviors of wandering for one (1) of eight (8) sampled residents (Resident #1). Resident #1 was assessed by the facility to be an elopement risk and had an Accutech alarm applied. On 04/20/15, at approximately 12:55 PM, Resident #1 left the facility's premises without staff knowledge. The resident was found approximately 1:15 PM, off facility grounds, standing approximately two (2) feet from a busy two (2) lane road. The resident was directed by staff to return to the facility and was left unsupervised. The resident walked back to the facility and was assessed with [REDACTED]. #1 had on a long sleeve flannel shirt, long pants and tennis shoes. The facility's failure to provide adequate supervision of residents with known wandering risk placed those residents in a situation that was likely to cause serious injury, harm, impairment or death.
Continuing: Interview with the SSD, on 4/23/15 at 1:10 PM, revealed she found Resident #1 off of the facility grounds on 04/20/15 without staff present. She stated, on 04/20/15 at approximately 1:15 PM, she was driving back to the facility and turned left onto the two (2) lane road that runs in front of the facility. She stated after turning onto the road she happened to look out of her driver side window and saw a person who she realized was Resident #1. She stated the resident was approximately two feet from the road, walking on the side of the road with no sidewalk, walking away from the facility toward a busy main road. The SSD stated the resident was less than a mile from the facility and during that time of the day traffic was busy on the two (2) lane road. She stated she then slowed down and stopped in the middle of the road and rolled down her window and yelled for the resident to turn around and come back to the facility. She stated the resident then turned around and started walking back toward the facility. Per interview, she left the resident walking back towards the facility unsupervised. She continued to drive back to the facility, and when she turned into the employee parking lot of the facility and parked her car, she saw Resident #1 standing by the East Wing emergency door.
Personal Note from NHAA Advocates: NHAA shares with all the families of loved ones who are confined to nursing homes the pain and anguish of putting them in the care of someone else. We expect our loved ones to be treated with dignity and honor in the homes we place them. We cannot emphasize enough to family members of nursing home residents; frequent visits are essential to our loved ones' well-being and safety. This nursing home and many others across the country are cited for abuse and neglect.
You can make a difference. If you have a loved one living in this nursing home or any other nursing home where you suspect any form of abuse or neglect, contact us immediately.
We can help you file a state complaint, hire a specialized nursing home attorney or help you find a more suitable location for your loved one.
Contact us through our CONTACT FORM located on our website here below or on the sidebar or call our toll free hot line number: 1-800-645-5262.
You can make a difference even if your loved one has already passed away.