Posted on Nov 11, 2016 in
Blog
|
0 comments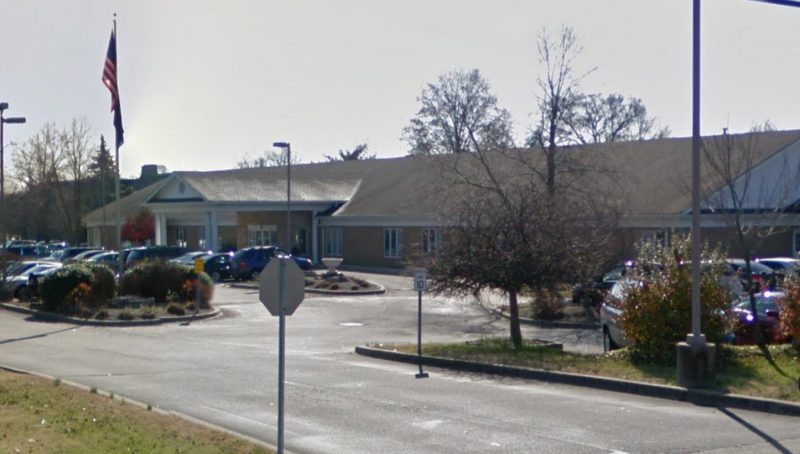 DIVERSICARE OF SENECA PLACE
LOCATED: 3526 DUTCHMANS LANE, LOUISVILLE, KY 40205
DIVERSICARE OF SENECA PLACE was cited by the DEPARTMENT OF HEALTH AND HUMAN SERVICES CENTERS FOR MEDICARE & MEDICAID SERVICES for the following deficiencies:
PLEASE NOTE: The following highlighted quoted text is only a portion of the full report/survey submitted by DEPARTMENT OF HEALTH AND HUMAN SERVICES CENTERS FOR MEDICARE & MEDICAID SERVICES. The full report/survey can be found here.
FACILITY FAILED TO GIVE RESIDENTS PROPER TREATMENT TO PREVENT NEW BED (PRESSURE) SORES OR HEAL EXISTING BED SORES.
LEVEL OF HARM –ACTUAL HARM
**NOTE- TERMS IN BRACKETS HAVE BEEN EDITED TO PROTECT CONFIDENTIALITY**
Based on interview, record review, and facility policy review, it was determined the facility failed to ensure staff provided care and services to meet the clinical needs for one (1) of nineteen (19) sampled residents (Resident #6). The staff failed to assess, monitor, and manage pain after Resident #6 sustained a fall and delayed the identification of an injury after Resident #6 experienced significant pain from the fall. The resident was diagnosed with [REDACTED].
Further interview with RN #1, on 11/25/15 at 2:58 PM, revealed RN #1 did not initiate neurological checks on the resident because the fall happened prior to her shift. She stated she was unsure of how long before her shift the fall had taken place, but that she felt it was unnecessary to conduct neurological checks on the resident when the fall had taken place on a previous shift and sometime had already passed. The nurse stated she did not remember if she assessed the resident's pain on 10/29/15, and that she did not know if she documented any pain assessment as directed by the policy. RN #1 stated she completed a head to toe assessment of the resident, but was not sure if she touched the resident during the assessment. She stated the head to toe assessment revealed the resident had some scratches on his/her rib cage. RN #1 stated the scratches on the resident's rib cage were not unusual.
Interview with LPN #1, on 11/24/15 at 4:55 PM, revealed Resident #6 reported pain to the nursing staff on 10/30/15. LPN #1 stated Resident #6 experienced a lot of confusion at the time he/she reported pain to her on 10/30/15. She stated the resident also had a UTI at the time and had increased confusion. LPN #1 stated she was assisting with getting the resident ready for bed when he/she reported having leg pain. The LPN conducted a pain assessment and visually inspected the resident's leg. She stated the resident's leg had some outward rotation and she called for an order for [REDACTED].
Review of the Departmental Notes completed by LPN #1, on 10/31/15 at 12:52 AM, revealed the LPN received the x-ray results. The x-ray results were positive for a fracture involving the femoral neck with a lateral displacement two (2) days after the incident. LPN updated the POA and called the ambulance service to transport the resident to the emergency room.
Review of the MAR indicated [REDACTED]. However, there was no documented evidence LPN #1 assessed the resident's level of pain or effectiveness of the PRN pain medication she administered per the MAR.
Personal Note from NHA – Advocates: NHAA shares with all the families of loved ones who are confined to nursing homes the pain and anguish of putting them in the care of someone else. We expect our loved ones to be treated with dignity and honor in the homes we place them. We cannot emphasize enough to family members of nursing home residents; frequent visits are essential to our loved ones' well-being and safety. This nursing home and many others across the country are cited for abuse and neglect.
You can make a difference. If you have a loved one living in this nursing home or any other nursing home where you suspect any form of abuse or neglect, contact us immediately.
We can help you and your loved one file a state complaint, hire a specialized nursing home attorney or help you find a more suitable location for your loved one.
Contact us through our CONTACT FORM located on our website here below or on the sidebar or call our toll free hot line number: 1-800-645-5262.

You can make a difference even if your loved one has already passed away.