Posted on Jan 28, 2016 in
Blog
|
0 comments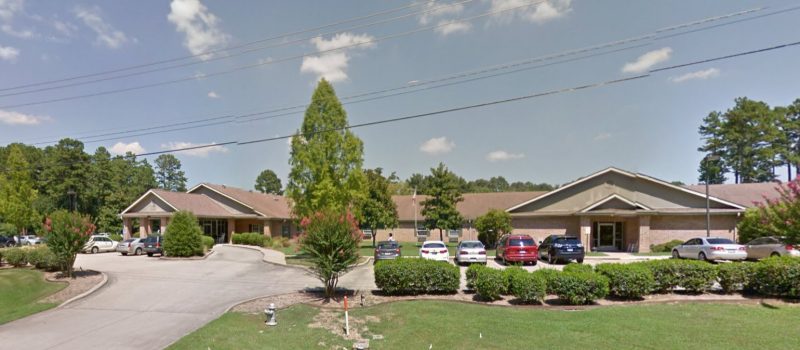 CHENAL REHABILITATION AND HEALTHCARE CENTER
LOCATED: 3115 BOWMAN ROAD, LITTLE ROCK, AR 72211
CHENAL REHABILITATION AND HEALTHCARE CENTER was cited by the DEPARTMENT OF HEALTH AND HUMAN SERVICES CENTERS FOR MEDICARE & MEDICAID SERVICES for the following deficiencies:
PLEASE NOTE: The following highlighted quoted text is only a portion of the full report/survey submitted by DEPARTMENT OF HEALTH AND HUMAN SERVICES CENTERS FOR MEDICARE & MEDICAID SERVICES. The full report/survey can be found here.
FACILITY FAILED TO MAKE SURE THAT THE NURSING HOME IS FREE FROM ACCIDENT HAZARDS AND RISKS AND PROVIDES SUPERVISION TO PREVENT AVOIDABLE ACCIDENTS
LEVEL OF HARM –ACTUAL HARM
**NOTE- TERMS IN BRACKETS HAVE BEEN EDITED TO PROTECT CONFIDENTIALITY**
Complaint # (AR 610) was substantiated (all or in part) with these findings.
Based on observation, record review and interview, the facility failed to ensure a mechanical lift and 2 staff were utilized for transfers in accordance with the resident's assessed transfer needs to prevent accidents / injuries for 1 (Resident #1) of 4 (Residents #1, #3, #6 and #7) case mix residents who required mechanical lift transfers. This failed practice resulted in actual harm to Resident #1, who was transferred manually by 1 Certified Nursing Assistant (CNA), fell to the floor and sustained a complex comminuted distal femur fracture. The CNA failed to immediately report the incident to a licensed nurse, to allow an assessment to be conducted before moving the resident, and failed to obtain assistance from trained nursing personnel to assist the resident off of the floor, which could result in further injury.
The findings are: On 8/27/15 at 5:29 p.m., CNA #1 was interviewed as follows: The CNA was asked how long she had been employed by the facility and stated, One month; I finished CNA classes one month ago. The CNA stated she was on her second round of orientation. The CNA was asked how Resident #1 was supposed to be transferred and stated, (Resident #1) was a total lift, 2-person transfer. The CNA was asked, why did you (manually) transfer the resident, who was supposed to be a total lift? The CNA stated, I was late from lunch and I was in a hurry. I just wanted to get her in her chair, to go to the lunch room. They wanted all the CNAs in the dining room to pass lunch trays. I didn't want to get in trouble. The CNA was asked, so, you transferred the resident by yourself? The CNA stated, yes, there was nobody to help me. I couldn't find the nurse. I was the only one assigned to that hall. I sat her (Resident #1) up on the side of the bed. I got weak and sat her down, and she slid out of the wheelchair. I went to the hall, and the Housekeeper was there and she helped me get her back in the wheelchair, and I took her to the dining room. The CNA was asked, you got the resident out of the floor before you told the nurse? The CNA stated, yes. The CNA was asked, if a resident has a fall, are you supposed to move the resident before the resident is assessed by a nurse? The CNA stated, no. The CNA was asked, is a housekeeper supposed to be assisting you with patient care? The CNA stated, I was too weak to pick the resident up; I didn't know at that time that she (Housekeeper #1) wasn't supposed to help. I told the nurse when we got to the dining room. The CNA was asked if it was appropriate to transfer Resident #1 via manual transfer when the resident was assessed to require a mechanical lift. The CNA stated, no.
Personal Note from NHA-Advocates: NHAA shares with all the families of loved ones who are confined to nursing homes the pain and anguish of putting them in the care of someone else. We expect our loved ones to be treated with dignity and honor in the homes we place them. We cannot emphasize enough to family members of nursing home residents; frequent visits are essential to our loved ones' well-being and safety. This nursing home and many others across the country are cited for abuse and neglect.
You can make a difference. If you have a loved one living in this nursing home or any other nursing home where you suspect any form of abuse or neglect, contact us immediately.
We can help you and your loved one file a state complaint, hire a specialized nursing home attorney or help you find a more suitable location for your loved one.
Contact us through our CONTACT FORM located on our website here below or on the sidebar or call our toll free hot line number: 1-800-645-5262.

You can make a difference even if your loved one has already passed away.