Posted on Jul 31, 2017 in
Blog
|
0 comments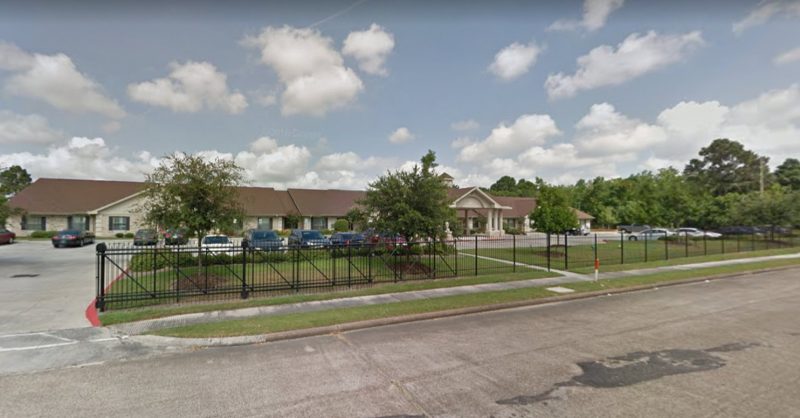 LEGEND OAKS HEALTHCARE AND REHABILITATION – NORTH
LOCATED: 12921 MISTY WILLOW, HOUSTON, TX 77070
LEGEND OAKS HEALTHCARE AND REHABILITATION – NORTH was cited by the DEPARTMENT OF HEALTH AND HUMAN SERVICES CENTERS FOR MEDICARE & MEDICAID SERVICES for the following deficiencies:
PLEASE NOTE: The following highlighted quoted text is only a portion of the full report/survey submitted by DEPARTMENT OF HEALTH AND HUMAN SERVICES CENTERS FOR MEDICARE & MEDICAID SERVICES. The full report/survey can be found here.
FACILITY FAILED TO PROVIDE CARE BY QUALIFIED PERSONS ACCORDING TO EACH RESIDENT'S WRITTEN PLAN OF CARE.
LEVEL OF HARM –IMMEDIATE JEOPARDY
**NOTE- TERMS IN BRACKETS HAVE BEEN EDITED TO PROTECT CONFIDENTIALITY**
Based on interview and record review the facility failed to provided care and services according to the comprehensive assessment and physician's orders for one of seven residents on hall 200 (CR #3) who were reviewed for care provided according to physician's orders
The facility failed to order STAT laboratory tests for CR #3. Timely. CR#3's BMP (Basic Metabolic Panel) STAT lab test was not ordered by facility staff for 10 ½ hours after the order was received from the NP (Nurse Practitioner). The resident had a critical Potassium laboratory value. CR #3 was found unresponsive 5.5 hours after the laboratory called the facility with the critical result Potassium level and she was pronounced dead 26 minutes after arrival to the emergency room .
The facility failed to transfer CR #3 to the hospital as ordered by the NP for almost 14 hours. CR #3 was found unresponsive at 7:11 am on [DATE], was transferred to the hospital where she was pronounced dead 26 minutes later.
An IJ was identified on [DATE]. While the IJ was removed on [DATE] the facility remained out of compliance at a scope of pattern and a severity of actual harm due to facility requiring more time to monitor the plan of removal for effectiveness.
These failures affected one (CR #3) and placed 23 residents at the facility at risk of having a delay in medical intervention or death due to staff not providing care per the physician's orders.
In an interview on [DATE] at 2:08 p.m. ADON A, stated she was the charge nurse for CR #3 on [DATE] when she was found unresponsive. ADON A said she arrived at the facility and started her rounds alone looking at the residents at around 6:30 a.m. and it was at that time she saw CR#3 sleeping. She said LVN B told her CR #3 had critical potassium levels during the night shift and the MD had not returned the call yet. LVN A who was assigned to CR #3 during the night shift, had gone home earlier on the shift. ADON A then said when LVN B told me staff had not follow up with the MD regarding the critical potassium levels, I texted the NP and the NP called me within a couple of minutes. I gave her the critical values of potassium for CR #3 and she asked me for CR #3's oxygen saturation levels because CR #3 was having problems with her oxygen on [DATE]. When I went to the room still with the phone in my hands and the NP on the line, CR #3 was found not breathing and with no vital signs. CPR was started and 911 was called. CR #3 died in route to the hospital.
Further interview the ADON A at that time, stated the night shift tried to call the MD but the MD was not reach. ADON A then said facility protocol is that if the MD does not return the calls, we were supposed to call the medical director, but CR #3's MD was the medical director. Facility has another medical director that we were supposed to call if the first medical director does not answer the calls. LVN B said the other medical director called the facility during the night shift on [DATE] for another resident and LVN A forgot to mention about the critical potassium values of CR #3.
Continued interview the ADON A on [DATE] at 2:20 p.m. said critical laboratory values was a change in condition and the facility staff was supposed to complete a change of condition assessment in the computer where it prompt staff to assess the resident, notify MD and RP. ADON A further said that if for any reason the MD or another medical director was unable to be located, the staff was supposed to notify the DON. She said she did not know if the previous DON was aware of the situation with CR #3. When asked if CR #3 had any assessments previous to being found unresponsive or any vital signs, ADON A then looked at the computed and then said there is none, last vital signs were on [DATE] at 4:42 p.m.
Personal Note from NHA – Advocates: NHAA shares with all the families of loved ones who are confined to nursing homes the pain and anguish of putting them in the care of someone else. We expect our loved ones to be treated with dignity and honor in the homes we place them. We cannot emphasize enough to family members of nursing home residents; frequent visits are essential to our loved ones' well-being and safety. This nursing home and many others across the country are cited for abuse and neglect.
You can make a difference. If you have a loved one living in this nursing home or any other nursing home where you suspect any form of abuse or neglect, contact us immediately.
We have helped many already and we can help you and your loved one as well by filing a state complaint, hiring a specialized nursing home attorney or helping you find a more suitable location for your loved one.
Contact us through our CONTACT FORM located on our website here below or on the sidebar or call our toll free hot line number: 1-800-645-5262.
You can make a difference even if your loved one has already passed away.