Posted on Jul 31, 2017 in
Blog
|
0 comments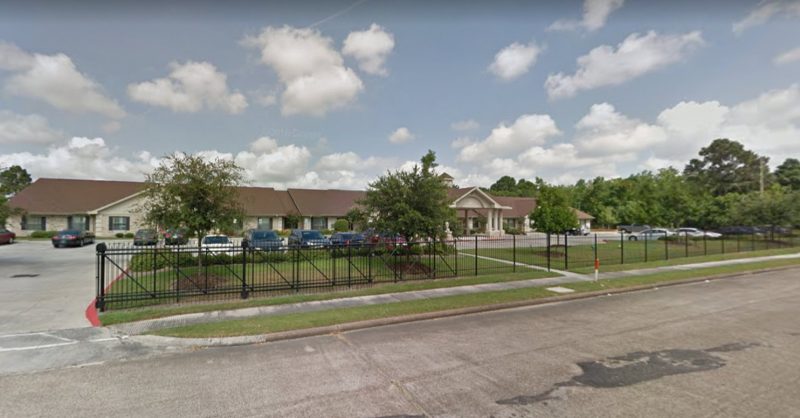 LEGEND OAKS HEALTHCARE AND REHABILITATION – NORTH
LOCATED: 12921 MISTY WILLOW, HOUSTON, TX 77070
LEGEND OAKS HEALTHCARE AND REHABILITATION – NORTH was cited by the DEPARTMENT OF HEALTH AND HUMAN SERVICES CENTERS FOR MEDICARE & MEDICAID SERVICES for the following deficiencies:
PLEASE NOTE: The following highlighted quoted text is only a portion of the full report/survey submitted by DEPARTMENT OF HEALTH AND HUMAN SERVICES CENTERS FOR MEDICARE & MEDICAID SERVICES. The full report/survey can be found here.
FACILITY FAILED TO PROVIDE CARE FOR RESIDENTS IN A WAY THAT KEEPS OR BUILDS EACH RESIDENT'S DIGNITY AND RESPECT OF INDIVIDUALITY. 
LEVEL OF HARM –ACTUAL HARM
**NOTE- TERMS IN BRACKETS HAVE BEEN EDITED TO PROTECT CONFIDENTIALITY**
Based on observation, interview and record review, the facility failed to treat and care in a manner and in an environment that promoted maintenance or enhanced the quality of life for one of seven residents (Resident #1) reviewed for care provided to promote dignity.
-The facility staff failed to provide timely incontinent care, bathing and personal care to Resident #1. Resident #1 did not have a shower for 37 days. She said she smelled herself and felt humiliated. She was angry, frustrated and felt like she was lied to. She was afraid that her wounds would become infected.
Record review of Resident #1's social progress notes dated 1/18/2017 at 1:30 p.m. revealed in part: Spoke with (Resident #1) and family member and (Resident #1) was very upset and frustrated. She stated that she was told by the Administrator that the facility has the staff and personnel to address her needs. (Resident #1) stated that she felt lied to because she sits in her own urine and feces for hours and that the urine and feces go into her wounds. (Resident #1) does not understand why it takes so long for the staff to come and clean her up. She stated that she needs to be cleaned up first to receive physical therapy which she has missed due to not being cleaned in a timely manner. (Resident #1) stated that her family member will go up to the front to ask for assistance but it still takes a very long time for the staff to come and clean her up. (Resident #1) is very angry and wants something to be done.
In an interview and observation on 1/31/2017 at 8:58 a.m. with Resident #1 and her family member, revealed there was a pervasive smell of urine and stool upon entering her room. Resident #1 stated facility staff was only providing incontinent care at 9:00 p.m. and 3:00 p.m. and then said I have wounds in my legs and the stool and urine are getting into my wounds. I haven't being cleaned today at all. I don't even know who my aide was. Staff don't come to see me in hours. If I press my call light, they will not come until around 11:30 a.m. I am very aware of what's going on, how about the people who are not aware of themselves? Last night my brief was changed at 9:00 p.m. Normally staff don't change my brief during the night shift. I would like to be cleaned during the night but they don't come, even to check on me. Like now, if I would go and asked them to clean me because I feel that my brief is already soiled, they will say they are busy with breakfast. Every day I don't get care until around 1:30 p.m. or 3:00 p.m.
Further interview at that time, Resident #1's family member stated since Resident #1 is in the facility, they haven't cleaned her before 1:00 p.m.
Continued interview at on 1/31/2017 at 9:10 p.m. Resident #1 stated my hair was not washed until 21 days after I was admitted to the facility, nobody comes to turn me in bed like they did at the hospital. I get my therapy late because I get cleaned up late. The Administrator told me before coming to the facility that they had the staff to care for me. She promised me a lot of things. She told me I was going to be fully taking care of. My family member is the one taking care of me, he would try to help me get cleaned up because the staff is busy. My back hurts, my buttocks hurts. I feel soiled. I can smell myself.
Personal Note from NHA – Advocates: NHAA shares with all the families of loved ones who are confined to nursing homes the pain and anguish of putting them in the care of someone else. We expect our loved ones to be treated with dignity and honor in the homes we place them. We cannot emphasize enough to family members of nursing home residents; frequent visits are essential to our loved ones' well-being and safety. This nursing home and many others across the country are cited for abuse and neglect.
You can make a difference. If you have a loved one living in this nursing home or any other nursing home where you suspect any form of abuse or neglect, contact us immediately.
We have helped many already and we can help you and your loved one as well by filing a state complaint, hiring a specialized nursing home attorney or helping you find a more suitable location for your loved one.
Contact us through our CONTACT FORM located on our website here below or on the sidebar or call our toll free hot line number: 1-800-645-5262.
You can make a difference even if your loved one has already passed away.