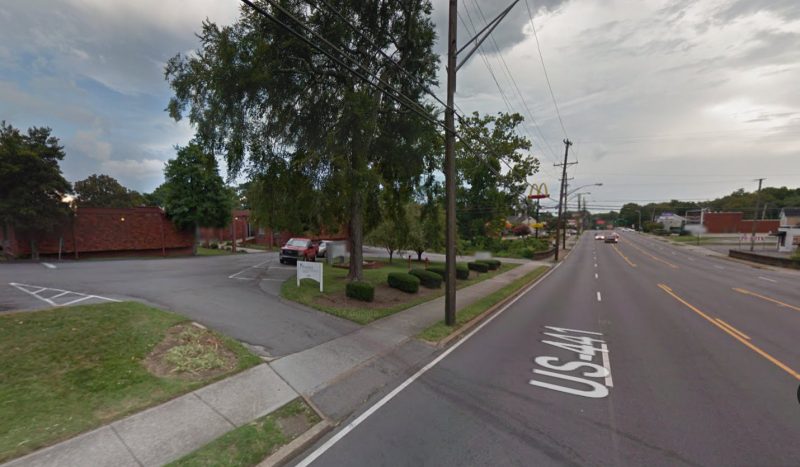 KINDRED HEALTH AND REHABILITATION – NORTHAVEN
LOCATED: 3300 BROADWAY NE, KNOXVILLE, TN 37917
KINDRED HEALTH AND REHABILITATION – NORTHAVEN was cited by the DEPARTMENT OF HEALTH AND HUMAN SERVICES CENTERS FOR MEDICARE & MEDICAID SERVICES for the following deficiencies:
PLEASE NOTE: The following highlighted quoted text is only a portion of the full report/survey submitted by DEPARTMENT OF HEALTH AND HUMAN SERVICES CENTERS FOR MEDICARE & MEDICAID SERVICES. The full report/survey can be found here.
FACILITY FAILED TO ENSURE SUPERVISION, A SAFE ENVIRONMENT AND FAILURE TO FOLLOW FACILITY POLICY
The facility's failure to ensure supervision, a safe. environment, and failure to follow facility policy, related to elopement was likely to cause serious injury, harm. impairment or death to Resident #7.
Continuing: The facility's failure placed Resident #7 in Immediate Jeopardy (a situation in which a provider's noncompliance with one or more requirements of participation has caused, or is likely to cause serious injury, harm, impairment, or death)
Continuing: September 5, 2014, at 6:19 p.m., revealed Resident #7 was found out of the building, off premises, and returned to the facility.
Continuing: Observation outside the facility with the Administrator on November 17, 2014, at 3:45 p.m., revealed Resident #7 had gone out the door in between the DON's office and the Dietary Department entrance, down seven steps, around the corner of the facility in the paved parking lot, to the front of the building where the resident was first seen by a staff member, and then was on the sidewalk (next to a transformer) beside the busy four lane highway when the staff arrived.
Continuing: DON confirmed RN #1 did not follow the facility's policy and did not go outside to search for the resident but turned the door alarm off after looking out the glass window of the door.
Continuing: The Immediate Jeopardy was effective from September 5,2014, through September 9, 2014. The immediacy of the jeopardy was removed on September 10, 2014, and corrective actions were validated onsite by the surveyor through review of documents, staff interviews, and observations on December 3, 2014.
Personal Note from NHAA Advocates: NHAA shares with all the families of loved ones who are confined to nursing homes the pain and anguish of putting them in the care of someone else. We expect our loved ones to be treated with dignity and honor in the homes we place them. We cannot emphasize enough to family members of nursing home residents; frequent visits are essential to our loved ones' well-being and safety. This nursing home and many others across the country are cited for abuse and neglect.
You can make a difference. If you have a loved one living in this nursing home or any other nursing home where you suspect any form of abuse or neglect, contact us immediately. We can help you file a state complaint, hire a specialized nursing home attorney or help you find a more suitable location for your loved one.
Contact us through our CONTACT FORM located on our website here or call our toll free hot line number: 1-800-645-5262
You can make a difference even if your loved one has already passed away.