Posted on Nov 6, 2017 in
Blog
|
0 comments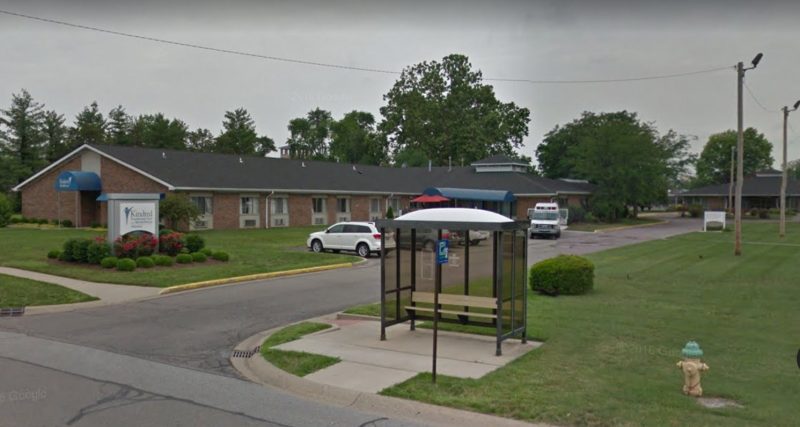 KINDRED TRANSITIONAL CARE AND REHAB-COLUMBUS
LOCATED: 2100 MIDWAY STREET, COLUMBUS, IN 47201
KINDRED TRANSITIONAL CARE AND REHAB-COLUMBUS was cited by the DEPARTMENT OF HEALTH AND HUMAN SERVICES CENTERS FOR MEDICARE & MEDICAID SERVICES for the following deficiencies:
PLEASE NOTE: The following highlighted quoted text is only a portion of the full report/survey submitted by DEPARTMENT OF HEALTH AND HUMAN SERVICES CENTERS FOR MEDICARE & MEDICAID SERVICES. The full report/survey can be found here.
FACILITY FAILED TO MAKE SURE THAT EACH RESIDENT WHO ENTERS THE NURSING HOME WITHOUT A CATHETER IS NOT GIVEN A CATHETER, AND RECEIVE PROPER SERVICES TO PREVENT URINARY TRACT INFECTIONS AND RESTORE NORMAL BLADDER FUNCTION
**NOTE- TERMS IN BRACKETS HAVE BEEN EDITED TO PROTECT CONFIDENTIALITY**
Based on interview and record review, the facility failed to identify a Foley catheter for a resident (Resident D) upon readmission to the facility; failed to document urinary output; and failed to monitor for signs of occlusion which resulted in an occluded catheter for 1 of 1 resident reviewed for indwelling catheters.
Findings include:
The clinical record for Resident D was reviewed on 2/9/17 at 2:45 p.m. [DIAGNOSES REDACTED].
The re-admission assessment, dated 1/11/17, indicated Resident D did not have an indwelling Foley catheter.
The nurses' note, dated 2/3/17 at 7:38 p.m., indicated at approximately 1:30 p.m. the resident was observed to be breathing rapidly with a pulse of 112 and respirations of 28. The NP (Nurse Practitioner) examined the resident and gave an order to send to the emergency room for evaluation.
The hospital history and physical, dated 2/3/17 at 2:06 p.m., included, but was not limited to, the following: was sent to the ER (emergency room ) today suspecting [MEDICAL CONDITION] given that the patient was shaking his extremities. However, his pupils were not changing, his eyes were not rolling back, he was not hypertonic .Upon arrival to the ER he was [MEDICAL CONDITION] (elevated heart rate) and with these shaking spells of and on. He was noted to have a Foley catheter in but with scant output. Decision in the ER in changing the catheter was made and immediate 1500 ml (milliliters) of cloudy, thick sedimented urine was obtained. After that the patient stopped having those episodes and his HR (heart rate) started to come down .
During an interview on 2/10/17 at 11:38 a.m., the DON (Director of Nursing) indicated they did not know Resident D had a Foley catheter because when he was readmitted to the facility, on 1/11/17, the admitting nurse did not document it on the admission, therefore nothing related to the Foley catheter was triggered. The CNAs (Certified Nursing Assistant) documented the resident had a catheter but did not document his output.
During an interview on 2/10/17 at 2:40 p.m., CNA 4 indicated she worked with the resident on 1/30/17 and 2/1/17. The resident did not have any output on 1/30/17 and very little output on 2/1/17, with leakage noted at the catheter insertion site which was reported to her nurse. She was not sure what the nurse had done after the leakage was reported.
Resident D's treatment administration record for January 2017 lacked documentation of any Foley catheter orders, justification for the Foley catheter, measured output, or a care plan to reflect to the Foley catheter upon readmission on 1/11/17.
Personal Note from NHAA – Advocates: NHAA shares with all the families of loved ones who are confined to nursing homes the pain and anguish of putting them in the care of someone else. We expect our loved ones to be treated with dignity and honor in the homes we place them. We cannot emphasize enough to family members of nursing home residents; frequent visits are essential to our loved ones' well-being and safety. This nursing home and many others across the country are cited for abuse and neglect.
You can make a difference. If you have a loved one living in this nursing home or any other nursing home where you suspect any form of abuse or neglect, contact us immediately.
We have helped many already and we can help you and your loved one as well by filing a state complaint, hiring a specialized nursing home attorney or helping you find a more suitable location for your loved one.
Contact us through our CONTACT FORM located on our website here below or on the sidebar or call our toll free hot line number: 1-800-645-5262.
You can make a difference even if your loved one has already passed away.