Posted on Jul 1, 2016 in
Blog
|
0 comments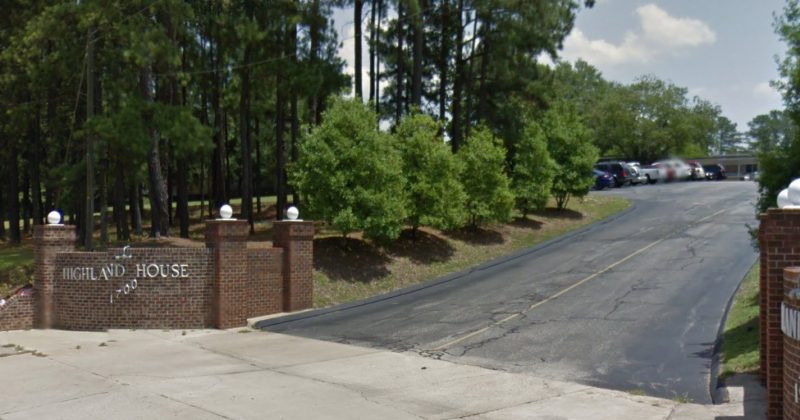 HIGHLAND HOUSE REHABILITATION AND HEALTHCARE
LOCATED: 1700 PAMALEE DRIVE, FAYETTEVILLE, NC 28301
HIGHLAND HOUSE REHABILITATION AND HEALTHCARE was cited by the DEPARTMENT OF HEALTH AND HUMAN SERVICES CENTERS FOR MEDICARE & MEDICAID SERVICES for the following deficiencies:
PLEASE NOTE: The following highlighted quoted text is only a portion of the full report/survey submitted by DEPARTMENT OF HEALTH AND HUMAN SERVICES CENTERS FOR MEDICARE & MEDICAID SERVICES. The full report/survey can be found here.
FACILITY FAILED TO MAKE SURE THAT EACH RESIDENT WHO ENTERS THE NURSING HOME WITHOUT A CATHETER, AND RECEIVE PROPER SERVICES TO PREVENT URINARY TRACT INFECTIONS AND RESTORE NORMAL BLADDER FUNCTION.
LEVEL OF HARM –ACTUAL HARM
**NOTE- TERMS IN BRACKETS HAVE BEEN EDITED TO PROTECT CONFIDENTIALITY**
Based on record review and staff and resident interviews, the facility failed to perform correct procedure for indwelling urinary catheter insertion which resulted in emergency hospitalization for 1 of 2 sampled residents. (Resident # 70).
Resident #70 was admitted on [DATE]. The resident's [DIAGNOSES REDACTED]. #70 had an indwelling catheter for bladder appliance. The care plan revision dated 6/06/15 stated as an intervention, Catheter: change per MD orders only.
On review of physician orders [REDACTED].
A review of nursing notes written by Nurse #2 dated 2/13/16 at 4:00 AM indicated the nurse did not document urine return during or post procedure to change the resident's indwelling catheter.
Nursing notes written by Nurse #3 dated 2/13/16 at 11:00 AM no urine output noted in collection bag. Small amount dried blood noted to penis. RN (Registered Nurse) in building made aware and to come check.
Nursing notes written by Nurse #4 dated 2/13/16 at 12:00 PM read Attempted to flush Foley catheter (indwelling urinary catheter), met impedance. Replaced Foley catheter with sterile tech. No urine flow seen. Multiple clots of blood removed. Flushed another time but still no return of flush or urine. Dr. notified. Order given to send to ER (emergency room).
Telephone order given to send resident to emergency room on [DATE].
Review of Resident #70's Admission History and Physical from the emergency room dated 2/13/16 assessment and plan revealed; #1 hematuria and [MEDICAL CONDITION] secondary to blood clot from trauma.
Regarding the procedure on 2/13/16 of the nurse and his hospitalization. He had discussed his concerns with administration and the Director of Nursing. He explained his concerns had been resolved.
An interview with Nurse #5 on 3/8/16 at 10:00 AM was conducted. Nurse #5 (Quality Assurance Nurse/Helping with Staff Development) stated the night shift normally did catheter changes. She stated Nurse #2 was no longer employed at the facility. She was terminated after an investigation of the incident from 2/13/16. She explained on 2/13/16, Nurse #2 did not wait for urine return before inflating the balloon and the Director of Nursing conducted an investigation. She also stated the Director of Nursing recently completed an in-service on Foley catheter placement and on Intake and output for catheter care. Nurse #5 expressed expectation that the licensed staff would report to the nurse in charge if there are problems with indwelling catheters.
An interview with Director of Nursing (DON) on 3/9/16 at 3:00 PM was conducted. She stated indwelling catheter insertion training was not included in their orientation. She stated there was an in-service on Foley Catheter Placement done on 3/7/16 with 11 staff attending. On 3/8/16 she conducted an in-service on Intake & Output for Catheters with 16 staff members. She explained staff training and in-service is done with staff development, through quality improvement processes, and during orientation training. She included that training is on-going. She indicated her expectation was the catheter care would include visualization of urine return prior to the inflation of balloon.
During interview with Director of Nursing (DON) on 3/10/16 at 11:05 AM, stated an investigation was done and Nurse #2 was interviewed and asked to demonstrate what occurred on 2/13/16. It was determined Nurse #2 had inflated the balloon prior to getting urine return for Resident #70.
Personal Note from NHA-Advocates: NHAA shares with all the families of loved ones who are confined to nursing homes the pain and anguish of putting them in the care of someone else. We expect our loved ones to be treated with dignity and honor in the homes we place them. We cannot emphasize enough to family members of nursing home residents; frequent visits are essential to our loved ones' well-being and safety. This nursing home and many others across the country are cited for abuse and neglect.
You can make a difference. If you have a loved one living in this nursing home or any other nursing home where you suspect any form of abuse or neglect, contact us immediately.
We can help you and your loved one file a state complaint, hire a specialized nursing home attorney or help you find a more suitable location for your loved one.
Contact us through our CONTACT FORM located on our website here below or on the sidebar or call our toll free hot line number: 1-800-645-5262.

You can make a difference even if your loved one has already passed away.