Posted on Jun 10, 2016 in
Blog
|
0 comments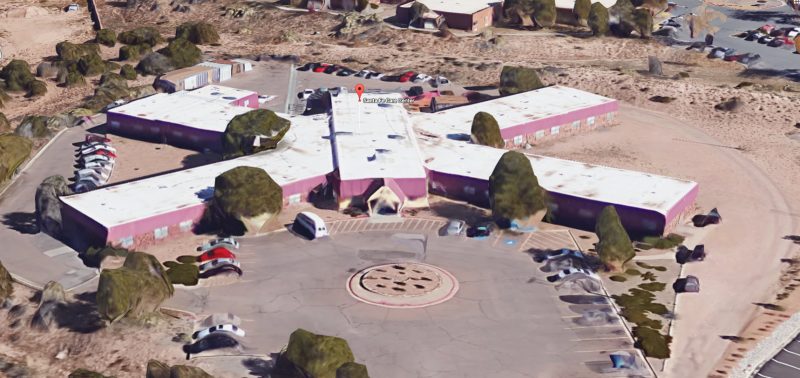 SANTA FE CARE CENTER
LOCATED: 635 HARKLE ROAD, SANTA FE, NM 87505
SANTA FE CARE CENTER was cited by the DEPARTMENT OF HEALTH AND HUMAN SERVICES CENTERS FOR MEDICARE & MEDICAID SERVICES for the following deficiencies:
PLEASE NOTE: The following highlighted quoted text is only a portion of the full report/survey submitted by DEPARTMENT OF HEALTH AND HUMAN SERVICES CENTERS FOR MEDICARE & MEDICAID SERVICES. The full report/survey can be found here.
FACILITY FAILED TO PROVIDE NECESSARY CARE AND SERVICES TO MAINTAIN THE HIGHEST WELL BEING OF EACH RESIDENT
LEVEL OF HARM –IMMEDIATE JEOPARDY
**NOTE- TERMS IN BRACKETS HAVE BEEN EDITED TO PROTECT CONFIDENTIALITY**
Based upon record review and interview during a complaint investigation related to falls, it was discovered that R #1 experienced a fall on [DATE] and sustained a fractured rib. Over the next 4 days, the facility failed to appropriately monitor the resident's status and provide needed interventions when the R #1's mental status and vital signs began to decline to the point of needing emergent medical interventions. The delay in treatment likely resulted in the resident's death. Following the incident, the facility did not identify root cause or contributions to the resident's decline and did not provide feedback and education to nursing staff to prevent any similar situations.
On [DATE] at 9:45 am during an interview with Family Member (FM) #1, when asked if he could tell me what happened with R #1 on and before [DATE], he stated, I kept in touch calling there (facility). From my understanding he fell and broke some ribs. He requested to go to the hospital, and they said he couldn't go to the hospital because they couldn't do anything for him. His roommate told us that he wanted to go to the hospital. My sister and I were surprised. From day one that he broke his rib, it went downhill from there. His roommate requested that we don't tell anyone what happened because there would be retaliation. I thought they had changed his medication ([MEDICATION NAME]) after they thought it didn't work and he got so drowsy on it. That's what they said they did. When we went to (name of H #1) the cardiologist said that he had a [MEDICAL CONDITION]. When my sister came to see him (On [DATE] in the nursing facility), he was gray and not talking and she immediately ran to the nurses and told them he needs to go to the ER. They said that they were thinking of sending him, but they didn't send him. You think! He wasn't ok! They are nurses, and they should know to send him if he looks like that and he wasn't breathing well. His roommate even thought he should go and they didn't send him. I don't know if the outcome would have been any different, but if they had acted when they should have, it could have been. We can't know that. People go (die) when they have to, but we want to make sure this doesn't happen to someone else. That is all that we want.
On [DATE] at 3:45 pm during interview with R #5 (Roommate for R #1), he stated that after the fall, He looked terrible. He was unresponsive a lot. I knew something was wrong but I was told to not get involved. When the ambulance came to pick him up ([DATE]) and they took him away, he had his head down to the bed. I knew he was here to recover from a stroke and that he was doing real well up until the fall. I never really saw that the nurses were doing more for him after the fall. He would moan and groan every time he moved and at night he would cry out in pain after the fall.
Personal Note from NHA-Advocates: NHAA shares with all the families of loved ones who are confined to nursing homes the pain and anguish of putting them in the care of someone else. We expect our loved ones to be treated with dignity and honor in the homes we place them. We cannot emphasize enough to family members of nursing home residents; frequent visits are essential to our loved ones' well-being and safety. This nursing home and many others across the country are cited for abuse and neglect.
You can make a difference. If you have a loved one living in this nursing home or any other nursing home where you suspect any form of abuse or neglect, contact us immediately.
We can help you and your loved one file a state complaint, hire a specialized nursing home attorney or help you find a more suitable location for your loved one.
Contact us through our CONTACT FORM located on our website here below or on the sidebar or call our toll free hot line number: 1-800-645-5262.

You can make a difference even if your loved one has already passed away.