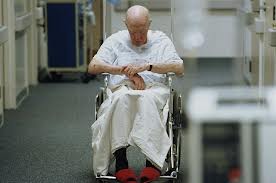 Golden Plains Rehabilitation Center was cited by the DEPARTMENT OF HEALTH AND HUMAN SERVICES CENTERS FOR MEDICARE & MEDICAID SERVICES for the following deficiencies:
PLEASE NOTE: The following highlighted quoted text is only a portion of the full report/survey submitted by DEPARTMENT OF HEALTH AND HUMAN SERVICES CENTERS FOR MEDICARE & MEDICAID SERVICES.
FACILITY FAILED TO WRITE AND USE POLICIES THAT FORBID MISTREATMENT, NEGLECT AND ABUSE OF RESIDENTS AND THEFT OF RESIDENTS' PROPERTY
LEVEL OF HARM – IMMEDIATE JEOPARDY
**NOTE- TERMS IN BRACKETS HAVE BEEN EDITED TO PROTECT CONFIDENTIALITY**
The facility had a census of 59 residents. The sample included 3 residents. Based on record review and interview, the facility failed to adequately follow the physician's orders [REDACTED]. Physician orders [REDACTED]. The facility provided the resident with a regular diet peanut butter sandwich for a snack. The resident choked on the sandwich and died. The deficient practice placed the resident in immediate jeopardy. Findings included: – Review of resident #1′ s signed physician's order [REDACTED]. Review of the significant change MDS (minimum data set) dated [DATE] revealed a BIMS (brief interview for mental status) score of 7 indicating severe cognitive impairment. The resident required supervision of 1 staff for eating and received a mechanically altered diet (required change in texture of food or liquids such as pureed food, thickened liquids).
Review of the Nutritional Status review dated and signed by the Registered Dietician on [DATE] revealed a diet order of puree with nectar thickened liquids for a [DIAGNOSES REDACTED]. Review of the diet education binder located in the behavioral unit dated2014, revealed education for the Dysphagia Puree (level 1) diet. The diet included foods to avoid such as peanut butter unless a part of a complete pureed recipe that was easy to swallow and regular breads or any non-pureed or non-slurried (mixed with liquids and blended) breads/starch foods. Review of a nurse note dated [DATE] at 8:45 PM revealed staff called licensed nurse to the dining room around 4 PM. Resident #1 was trying to cough with no sounds heard from him/her. Staff C asked the resident if he/she was choking and the resident nodded his/her head indicating he/she was choking. Staff C began the [MEDICATION NAME] maneuver (a technique used to dislodge food from the throat when a person is choking). During that time, 2 pieces of food came out of the resident's mouth. Staff C then performed a finger swipe in the oral cavity with no other food found at that time. Staff C reported the resident began to clear his/her throat and staff gave him/her a sip of water per his/her request. The report indicated the resident suddenly became unresponsive, and his/her skin coloring became cyanotic (bluish). Again staff C performed the [MEDICATION NAME]. Additional staff arrived to assist the resident. Staff placed the resident on the floor and he/she had no respirations or pulse. Facility staff initiated CPR (cardio [MEDICAL CONDITION] resuscitation -combines compressions of the chest with rescue breathing to keep blood flowing through the body and brain while delivering oxygen to the bloodstream). Another staff person notified EMS (emergency medical service) at 4:08 PM. CPR continued until EMS staff arrived and took over assisting the resident. At 4:30 PM, EMS personnel transported the resident from the facility to a local hospital. The nurse note indicated they received a call from the local hospital reporting the resident expired.
Continuing – During an interview on [DATE] at 2:22 PM direct care staff H reported he/she made snacks in the dining room for the residents. The snack was a peanut butter and jelly sandwich. Resident #1 requested a peanut butter and jelly sandwich and staff H made one and gave it to the resident. Staff H revealed he/she was aware the resident was prescribed a puree diet due to difficulty with swallowing but knew the resident had always liked peanut butter and jelly sandwiches and ate them regularly for snacks. Staff H reported he/she knew this was not a part of the puree diet and should not have given the resident the sandwich.
Personal Note from NHAA Advocates: NHAA shares with all the families of loved ones who are confined to nursing homes the pain and anguish of putting them in the care of someone else. We expect our loved ones to be treated with dignity and honor in the homes we place them. We cannot emphasize enough to family members of nursing home residents; frequent visits are essential to our loved ones' well-being and safety. This nursing home and many others across the country are cited for abuse and neglect.
You can make a difference. If you have a loved one living in this nursing home or any other nursing home where you suspect any form of abuse or neglect, contact us immediately. We can help you file a state complaint, hire a specialized nursing home attorney or help you find a more suitable location for your loved one.
Contact us through our CONTACT FORM located on our website here below or on the sidebar or call our toll free hot line number: 1-800-645-5262.
You can make a difference even if your loved one has already passed away.