Posted on Feb 5, 2014 in
Blog
|
0 comments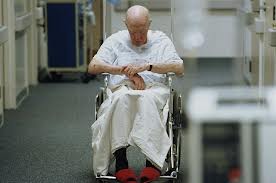 Louisville, KY- Currently, there are over 3 million people living in nursing homes and other long-term care facilities. Many of these residents are elderly, frail, suffer from cognitive disorders such as dementia and are unable to take care of themselves; that is why they have been placed in a facility in the first place. But too often these facilities are understaffed and unable to protect their residents from abuse and neglect.
Victims of abuse whether it is physical, sexual or mental are often reluctant to speak out and expose the abuse. This is true of victims of all ages and the elderly are no different. However determining if your elderly loved one can be even more difficult especially if they suffer from dementia or Alzheimer's.
Abuse and neglect is an issue in long-term care facilities, but it is not exclusive to a long-term care facility. A large majority of elder abuse cases occur within the victim's home and is often a family member or close associate.
What Signs You Should Look For if You Suspect Abuse or Neglect?
One sign alone does not indicate abuse or neglect, but if your loved one exhibits a combination of signs then you have reason to be concerned.
Bruises, broken bones, abrasions or burns could indicate mistreatment
Bruising around the breasts or genital area can result from sexual abuse
Bed sores, bad hygiene, and unusual weight loss, and unattended medical needs are common signs of neglect
Emotional withdrawal and lack of interest in normal activities and depression are indicators of emotional abuse
Unexpected medical emergencies
Withdrawal from normal activities and unusual depression
Financial troubles may be a sign of financial exploitation
If you notice the signs of abuse or neglect you have the right to contact nursing home administrators and request they conduct an investigation. You should also contact the ombudsman in your state so that they can investigate your claims and the facility.
In some states, you also have the right to utilize hidden cameras, often referred to Granny Cams, which are easily concealed in everyday objects like clocks and teddy bears. Before placing a Granny Cam in a room, you must first check to see if it is legal under your state's laws. You can also ask the facility if they will allow you to use the camera.
Preventing nursing home abuse can be difficult. Even though you may have done a great deal of research before choosing a home for your elderly loved one, you never really know what is going to happen once they are living in the facility. Visiting your loved one often is an effective way to prevent abuse.
If your loved one has suffered harm in a facility, you may want to consider contacting a nursing home abuse attorney. They will hold that facility accountable for failing to protect your loved one and will allow you to seek compensation for their medical costs and emotional distress.
For more information on nursing home abuse and neglect, visit Nursing Homes Abuse Advocate's website for more detailed information on signs of abuse, what you can do and who to contact if you suspect or know of abuse. You can also contact an attorney for a free consultation regarding abuse and/or neglect of your loved one.
For a current list of nursing homes who have been cited for abuse and neglect, visit NHAA's Offender by State page.