Posted on Jan 27, 2017 in
Blog
|
0 comments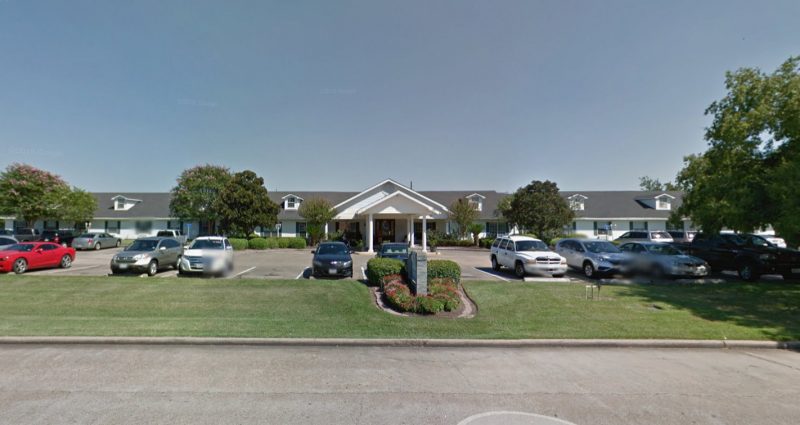 WEST OAKS NURSING & REHAB CENTER
LOCATED: 3625 GREEN CREST, HOUSTON, TX 77082
WEST OAKS NURSING & REHAB CENTER was cited by the DEPARTMENT OF HEALTH AND HUMAN SERVICES CENTERS FOR MEDICARE & MEDICAID SERVICES for the following deficiencies:
PLEASE NOTE: The following highlighted quoted text is only a portion of the full report/survey submitted by DEPARTMENT OF HEALTH AND HUMAN SERVICES CENTERS FOR MEDICARE & MEDICAID SERVICES. The full report/survey can be found here.
FACILITY FAILED TO PROVIDE NECESSARY CARE AND SERVICES TO MAINTAIN THE HIGHEST WELL BEING OF EACH RESIDENT
LEVEL OF HARM –IMMEDIATE JEOPARDY
**NOTE- TERMS IN BRACKETS HAVE BEEN EDITED TO PROTECT CONFIDENTIALITY**
Based on interview and record review the facility failed to provide necessary care and services to attain or maintain the highest practicable physical, mental and psychosocial well-being for one of 12 residents (CR #1) reviewed for quality of care.
The facility failed to recognize CR #1's change in condition after she had a fall with a head injury and consult with the physician to obtain orders for prompt medical intervention or services.
The facility failed to seek medical consultation and care for CR #1 who had a fall with a head injury and the resident's physician did not respond to the facility's calls.
An immediate jeopardy (IJ) was identified on [DATE]. While the IJ was removed on [DATE], the facility remained out of compliance at a severity level of actual harm that is not immediate jeopardy and scope of pattern.
This failure affected one resident who died in the facility following a significant change of condition and placed 16 other residents at risk for falls at risk of not receiving services necessary to ensure residents received medical care from injuries, which could lead to a decline in their health, untreated pain or death.
Record review of a written statement by LVN #2 (CR#1's charge nurse on [DATE]) read in part .on [DATE], I reported to duty at 6a.m., during rounds I observed patient (CR#1) in bed with bruises on her face and eyes closed. I greeted her, she responded with help me, help me. Her right eye was running water, I went back to the night nurse to find out what happened to her face and her condition, the nurse told me that patient fell Friday [DATE] and hit her head, neuro check is in progress and she has been in bed since then. Vital signs were, [DATE], pulse 120. Respiration 20, temperature 98.6, oxygen saturation was 95% at room air. I called the physician about 11a.m. concerning the patient eye and the bruises on her face, no call back. She was monitored throughout and was responding with help me, help me. At about 5:45p.m., during my last
round, patient was not responding, I called for help and we checked vital signs, blood pressure was ,[DATE], pulse was 193, oxygen saturation was 75% at room air, notified the ADON (#1) who advised to call MD and family. Called out MD and updated him of patient status and the patient is DNR, MD ordered to call family member and ask what she wants, daughter asked to call 911 and sent patient to hospital but let the 911 staff wait I am on my way with my daughter, we are just 5 minutes away. In less than 5 minutes EMS were here and the daughter also came in, there was no pulse.
Interview on [DATE] at 2:44p.m., LVN #2 said when he made his rounds the morning of [DATE] around 6a.m. and noticed CR #1 was in bed sick with a bruise on her face. He asked the nurse what happened to CR #1 and was informed the resident fell on Friday ([DATE]). LVN #2 said the nurse told him CR #1 had not been doing well, had been in bed since the fall and Neuro checks were in progress. LVN #2 said this was all the report the outgoing night nurse gave him. LVN #2 reported he continued Neuro checks every hour, but CR #1 was not opening her eyes, so he called the physician around 11a.m. The physician did not respond and did not call back, so LVN #2 continued monitoring the resident every hour, talking to her, trying to get her to open her eyes and talk back to him. LVN #2 said about 5p.m., he noted the resident was not responding like before, so he reported it to the ADON #1 and was told to call the doctor. LVN #2 stated he called the doctor and the doctor told him to call the president's daughter and ask what the family preferred since CR #1 was had a code status of DO NOT RESUSITATE (DNR). LVN #2 further said he called CR #1's daughter who asked him to call 911. He stated he called 911 and they arrived in about 5 minutes and found no pulse. LVN #2 said he had only one aide in the morning, so he could not use her to help him monitor the resident closely, since one aide had called in. LVN #2 said he checked the residents' vital signs twice in the morning and in the afternoon and they were all normal. He also said he expected the resident's physician was aware of the fall with head injuries and did not mention it when he called him on [DATE]. LVN #2 said after reflecting on the incident, he should have called the physician earlier when he noted the resident was not feeling well, but the nurse who worked the night before said that was how the resident had been throughout the night shift. LVN #2 said he would have continued to call the physician or report it to the ADON #1 earlier if he had known this was unusual for CR #1. LVN #2 said CR #1 was declared dead on arrival, EMS called police and medical examiner's office.
Personal Note from NHA – Advocates: NHAA shares with all the families of loved ones who are confined to nursing homes the pain and anguish of putting them in the care of someone else. We expect our loved ones to be treated with dignity and honor in the homes we place them. We cannot emphasize enough to family members of nursing home residents; frequent visits are essential to our loved ones' well-being and safety. This nursing home and many others across the country are cited for abuse and neglect.
You can make a difference. If you have a loved one living in this nursing home or any other nursing home where you suspect any form of abuse or neglect, contact us immediately.
We have helped many already and we can help you and your loved one as well by filing a state complaint, hiring a specialized nursing home attorney or helping you find a more suitable location for your loved one.
Contact us through our CONTACT FORM located on our website here below or on the sidebar or call our toll free hot line number: 1-800-645-5262.
You can make a difference even if your loved one has already passed away.