Posted on Oct 2, 2014 in
Blog
|
0 comments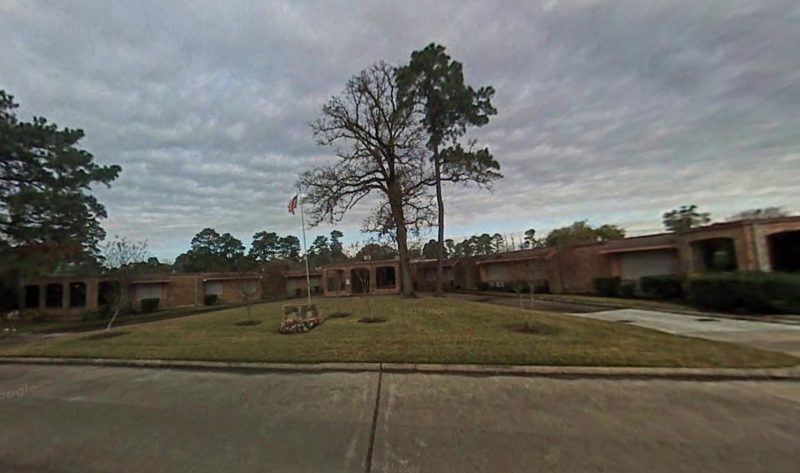 MONTEBELLO WELLNESS CENTER
LOCATED: 12350 WOOD BAYOU DR, HOUSTON, TX 77013
MONTEBELLO WELLNESS CENTER was recently cited by the DEPARTMENT OF HEALTH AND HUMAN SERVICES CENTERS FOR MEDICARE & MEDICAID SERVICES for the following deficiencies:

PLEASE NOTE: The following highlighted quoted text is only a portion of the full report/survey submitted by DEPARTMENT OF HEALTH AND HUMAN SERVICES CENTERS FOR MEDICARE & MEDICAID SERVICES. The full report/survey can be found here.
THE FACILITY FAILED TO ENSURE RESIDENTS RECEIVED ADEQUATE SUPERVISION WITH BEHAVIOR PROBLEMS
Level of harm – Immediate Jeopardy –  Residents Affected – Many
Based on observation, interview, and record review, the facility failed to ensure that 1 of 10 residents reviewed for behavior problems received adequate supervision to prevent resident to resident altercations. (Resident #5) –The facility failed to develop interventions or intervene for Resident #5, who had a history of [REDACTED]. –On 01/18/14 at 12:46 pm Resident #5 grabbed and scratched Resident #2 ' s arm in the dining room. –On 01/18/14 at 5:23pm in the dining room Resident #5 had an altercation over a cup of coffee with Resident #2, scratched Resident #2's left posterior hand and caused 2 open wounds. –On 01/22/14 Resident #5 was in the dining room behind Resident #4 and was observed to have a butter knife in her hands and made a stabbing motion toward Resident #4. –On 01/28/14 at 4:30 pm Resident #5 was in the dining room screaming at and slapped Resident #7. –On 02/01/14 Resident #5 grabbed Resident # 6 by the arm and said that she would scratch Resident #6 if she touched her again. These failures resulted in Immediate Jeopardy (IJ). The Administrator and the Director of Nurses (DON) were informed of the IJ on 02/06/14 at 4:00 p.m.
Continuing: These failures affected five residents and placed the other 107 residents at risk for further abuse, injuries and fear, as facility had not identified aggressive residents, did not update, develop and implement plan of actions to prevent abuse and neglect of residents and the staff were not in-serviced.
Continuing: Record review of the facility's nursing notes dated 01/2014 for Resident #5 revealed no documentation related to the physical abuse incident with Resident #2 on 01/18/14. No entry documented for monitoring of Resident #5.
Continuing: Continued review of the notes revealed on 02/04/14 at 4:10pm (Social Service Director) SSD had obtained medical consult for psychological services and referred Resident #5 for services. This evaluation was completed on 02/06/14. Observations conducted on 02/06/14 throughout the day revealed that Resident #5 was unsupervised while in her room, dining room and in the hallways.
Continuing: The DON was asked who was to monitor Resident #5 and no response was provided. The DON was asked if any staff were assigned to monitor Resident #5 and she said no .
Personal Note from NHAA Advocates: NHAA shares with all the families of loved ones who are confined to nursing homes the pain and anguish of putting them in the care of someone else. We expect our loved ones to be treated with dignity and honor in the homes we place them. We cannot emphasize enough to family members of nursing home residents; frequent visits are essential to our loved ones' well-being and safety. This nursing home and many others across the country are cited for abuse and neglect.
You can make a difference. If you have a loved one living in this nursing home or any other nursing home where you suspect any form of abuse or neglect, contact us immediately. We can help you file a state complaint, hire a specialized nursing home attorney or help you find a more suitable location for your loved one.
Contact us through our CONTACT FORM located on our website here or call our toll free hot line number: 1-800-645-5262
You can make a difference even if your loved one has already passed away.