Posted on Mar 8, 2016 in
Blog
|
0 comments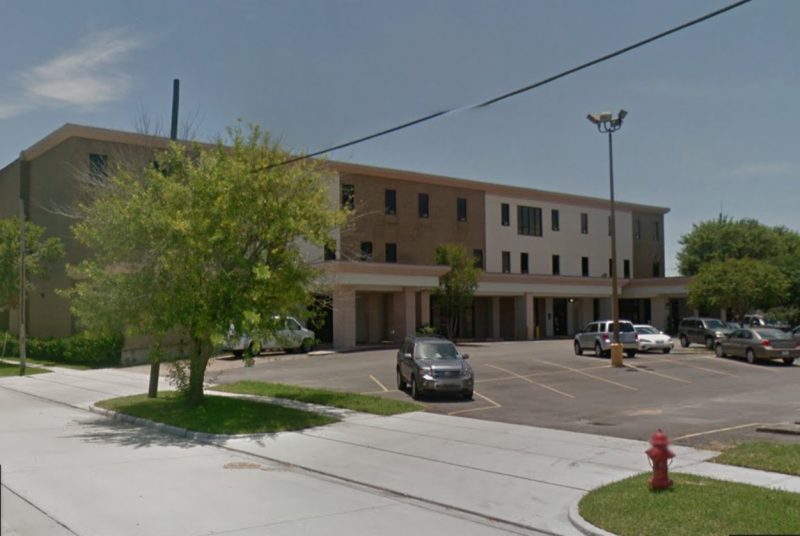 OCEANVIEW HEALTHCARE AND REHABILITATION
LOCATED: 519 NINTH AVE N, TEXAS CITY, TX 77590
OCEANVIEW HEALTHCARE AND REHABILITATION was cited by the DEPARTMENT OF HEALTH AND HUMAN SERVICES CENTERS FOR MEDICARE & MEDICAID SERVICES for the following deficiencies:
PLEASE NOTE: The following highlighted quoted text is only a portion of the full report/survey submitted by DEPARTMENT OF HEALTH AND HUMAN SERVICES CENTERS FOR MEDICARE & MEDICAID SERVICES. The full report/survey can be found here.
FACILITY FAILED TO WRITE AND USE POLICIES THAT FORBID MISTREATMENT, NEGLECT AND ABUSE OF RESIDENTS AND THEFT OF RESIDENTS' PROPERTY
LEVEL OF HARM –IMMEDIATE JEOPARDY
**NOTE- TERMS IN BRACKETS HAVE BEEN EDITED TO PROTECT CONFIDENTIALITY**
Based on observation, interview and record review the facility failed to develop and implement their policy that prohibited mistreatment and neglect of one of five residents (Resident #1) reviewed for care provided. Weekly skin assessments were not being conducted by licensed staff on all residents to identify skin issues. On 5/1/15, a necrotic area with slough was identified on Resident #1's left shin. Resident #1 was transferred to the hospital where several open areas were identified on his buttocks. Resident #1's last skin assessment dated 4/28/15 did not identify either of the areas and the facility staff were not treating these areas.
Record review of Resident #1's hospital physical examination dated 5/1/15 revealed, a [AGE] year old male with history of [MEDICAL CONDITION], presents to ER today [MEDICAL CONDITION] and wet Gangrene of the left lower extremity of unknown etiology. Review also revealed Resident #1 had multiple white plaques on shaft of penis, and multiple small area of skin breakdown on posterior buttocks. The hospital documents revealed the resident did not know how long the wound on the left shin had been there and the resident was unkempt and appeared not to have had personal care for a period of time. Further review of the record revealed a plan of an emergent below knee amputation due [MEDICAL CONDITION].
Observation on 5/2/15 at 1:00 p.m., Resident #1 at the hospital revealed he was alert and oriented, and responded to asked questions appropriately. Left below knee amputation was noted with stomp wrapped. Resident #1 had long and dirty fingernails with a buildup of a black substance underneath the nails. He had a grown and untrimmed beard. His skin was dry and appeared unkempt. The resident was in the intensive care unit for continuous observation.
Interview on 5/2/15 at 1:00 p.m., Resident #1 said he was transferred to the hospital yesterday and the doctors removed his left lower leg due to some infection and poor circulation. He said he received wound care to his left lateral ankle daily at the facility.
Interview on 5/3/15 at 1:40 p.m., the DON said the treatment nurse performed daily dressing change to the venous ulcer on Resident #1's left lateral ankle. She explained the area found on 5/1/15 was new according to the treatment nurse. The DON said she interviewed the treatment nurse who reported it was the first time she saw the area despite new necrotic area was on Resident #1's left shin with a foul odor. The DON said the facility, after this discovery, had performed skin assessments on all at risk residents and staff training was initiated immediately to ensure prompt reports and notifications of skin issues. The DON reported inconsistencies were identified with written documentation of wound measurements, and locations. The facility treatment Nurse resigned immediately after the discrepancies were identified.
Attempts made to interview the treatment nurse on 5/2/2015 and 5/3/2015 were not successful. She did not answer the phone when called and did not return calls when message left.
Personal Note from NHA-Advocates: NHAA shares with all the families of loved ones who are confined to nursing homes the pain and anguish of putting them in the care of someone else. We expect our loved ones to be treated with dignity and honor in the homes we place them. We cannot emphasize enough to family members of nursing home residents; frequent visits are essential to our loved ones' well-being and safety. This nursing home and many others across the country are cited for abuse and neglect.
You can make a difference. If you have a loved one living in this nursing home or any other nursing home where you suspect any form of abuse or neglect, contact us immediately.
We can help you and your loved one file a state complaint, hire a specialized nursing home attorney or help you find a more suitable location for your loved one.
Contact us through our CONTACT FORM located on our website here below or on the sidebar or call our toll free hot line number: 1-800-645-5262.

You can make a difference even if your loved one has already passed away.