Posted on Jul 12, 2015 in
Blog
|
0 comments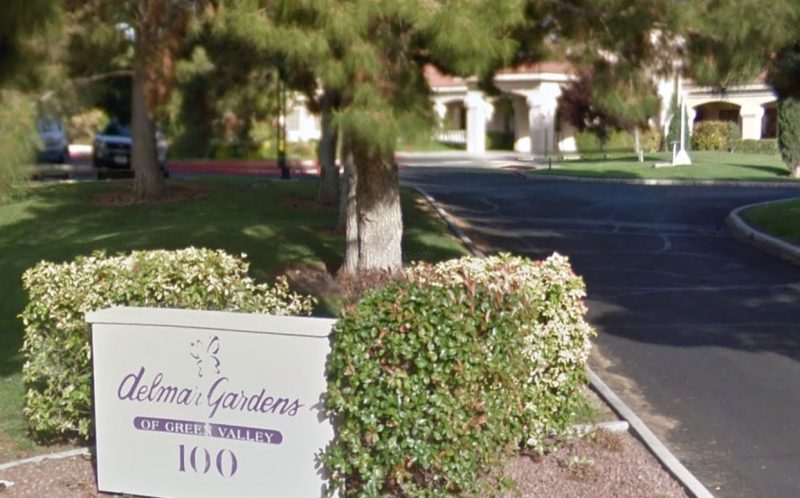 DELMAR GARDENS OF GREEN VALLEY
LOCATED: 100 DELMAR GARDENS DRIVE, HENDERSON, NV 89014
DELMAR GARDENS OF GREEN VALLEY was cited by the DEPARTMENT OF HEALTH AND HUMAN SERVICES CENTERS FOR MEDICARE & MEDICAID SERVICES for the following deficiencies:
PLEASE NOTE: The following highlighted quoted text is only a portion of the full report/survey submitted by DEPARTMENT OF HEALTH AND HUMAN SERVICES CENTERS FOR MEDICARE & MEDICAID SERVICES. The full report/survey can be found here.
FACILITY FAILED TO MAKE SURE THAT THE NURSING HOME AREA IS FREE FROM ACCIDENT HAZARDS AND RISKS AND PROVIDES SUPERVISION TO PREVENT AVOIDABLE ACCIDENTS
LEVEL OF HARM – ACTUAL HARM
**NOTE- TERMS IN BRACKETS HAVE BEEN EDITED TO PROTECT CONFIDENTIALITY**
Based on observation, interview, record review, and policy review the facility failed to ensure a resident was transferred safely using a lift device for 1 of 30 residents (Resident #10), failed to implement an intervention based on the causal factor for 1 of 30 residents (Resident #10) and failed to ensure fall precautions were implemented after a fall for 1 of 30 residents (Resident #4). Findings include: Resident #10 Resident #10 was admitted to the facility on [DATE], with [DIAGNOSES REDACTED]. On 1/27/14 at 9:55 AM, Resident #10 had been assisted by one certified nursing assistant into the Serita Lift (sit to stand) to be transferred from bed to wheelchair. After Resident #10 was prepared and assisted into the lift, Resident #10 slid to the floor and sustained a humeral neck fracture (upper arm region). The self report received by the Division of Public and Behavioral Health on 1/29/14 at 4:11 PM, documented the certified nursing assistant(#1) prepared to have another certified nursing assistant (#2) enter the room to help with the transfer. Certified nursing assistant #1 prepared Resident #10 without assistance from another co-worker. Certified nursing assistant #1 positioned Resident #10 on the side of the bed in the upright position. Certified nursing assistant #1 applied the sling and the belt. While the resident was in the belt and the sling, Resident #10 started to slide down and caught his left arm on the sling. The certified nursing assistant assisted Resident #10 to the floor. Staff were called for assistance which included a licensed practical nurse to assess. The report indicated Resident #10 had a complaint of pain to the left shoulder, physician notified, X-ray ordered, and results were humeral neck fracture without displacement. The physician was notified of the results and Resident #10 was transferred to the emergency room for evaluation and treatment. Section 10 of the self report titled Conclusion dated 1/29/14, documented Resident #10 slid off the bed and weighed 263 pounds. The report indicated this was due to muscle weakness Resident #10 may need to be evaluated for a different mode of transport (Hoyer lift). Activities of Daily Living (ADL)/Rehabilitation potential documented in part Resident #10 . needs assist 2 with Hoyer lift for transfers.
Personal Note from NHAA Advocates: NHAA shares with all the families of loved ones who are confined to nursing homes the pain and anguish of putting them in the care of someone else. We expect our loved ones to be treated with dignity and honor in the homes we place them. We cannot emphasize enough to family members of nursing home residents; frequent visits are essential to our loved ones' well-being and safety. This nursing home and many others across the country are cited for abuse and neglect.
You can make a difference. If you have a loved one living in this nursing home or any other nursing home where you suspect any form of abuse or neglect, contact us immediately. We can help you file a state complaint, hire a specialized nursing home attorney or help you find a more suitable location for your loved one.
Contact us through our CONTACT FORM located on our website here below or on the sidebar or call our toll free hot line number: 1-800-645-5262.
You can make a difference even if your loved one has already passed away.