Posted on Apr 17, 2014 in
Blog
|
0 comments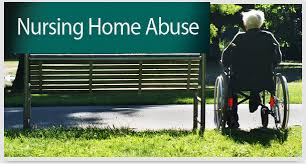 When all other avenues have been exhausted, NHAA can put you in touch with Legal Counsel. We are Here to Help you.
Abuse and Neglect are prevalent in nursing homes across this country  but not all residents are able to communicate their concerns. Your loved one who may be subjected to such abusive treatment are frequently not able physically to defend themselves. Also due to illness, they are not able to communicate to their family or other staff members they are being abused or mistreated.  When signs of abuse are noticed which may include changes in eating habits, signs of malnutrition, withdrawn behavior or bed sores,  the family members have the right to turn to an attorney for help even if their loved has passed already.
NHAA can put you in touch with a specialized nursing home abuse and neglect attorney; attorneys who are experienced in getting results. NHAA can save you the time and trouble when it comes to knowing which attorney will actually be the best one for you.
Contact us today if your loved one has been or is currently being abused, mistreated or neglected. Even if your loved has passed away, you may still be able to be compensated for their loss and try to end the abuse of others.
You can fill out our contact form here or call our 24/7 hot line, 1-800-645-5262