Posted on Oct 21, 2016 in
Blog
|
0 comments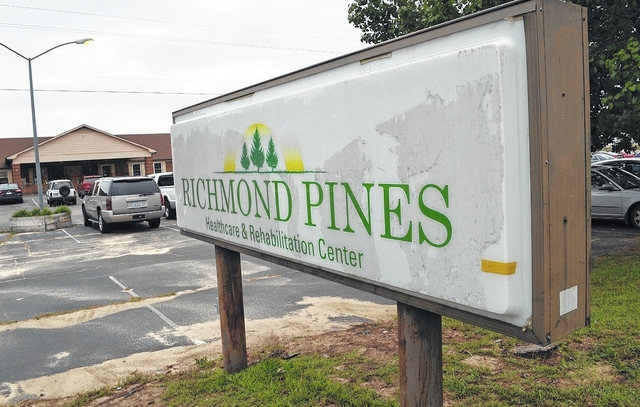 RICHMOND PINES HEALTHCARE AND REHABILITATION CENTER
LOCATED: HIGHWAY 177 S BOX 1489, HAMLET, NC 28345
RICHMOND PINES HEALTHCARE AND REHABILITATION CENTER was cited by the DEPARTMENT OF HEALTH AND HUMAN SERVICES CENTERS FOR MEDICARE & MEDICAID SERVICES for the following deficiencies:
PLEASE NOTE: The following highlighted quoted text is only a portion of the full report/survey submitted by DEPARTMENT OF HEALTH AND HUMAN SERVICES CENTERS FOR MEDICARE & MEDICAID SERVICES. The full report/survey can be found here.
FACILITY FAILED TO PROVIDE NECESSARY CARE AND SERVICES TO MAINTAIN THE HIGHEST WELL BEING OF EACH RESIDENT
LEVEL OF HARM –IMMEDIATE JEOPARDY
**NOTE- TERMS IN BRACKETS HAVE BEEN EDITED TO PROTECT CONFIDENTIALITY**
Based on observations, staff, resident, responsible party (RP), physician interviews and record review, the facility failed to follow manufacturer instructions for the facility van securement system by not securing the over the retractable shoulder belt and remove the lift sling from the wheelchair for 1 of 1 alert and oriented resident (Resident #1) resulting in a fall on the transportation van, a fracture of the left hip and fractures of the right tibia and fibula.
In an interview on 12/8/15 at 12:00 PM, Resident #1 recalled falling from her wheelchair in the facility van on 11/23/15 while on a transport. She recalled that the transportation aide (TA) #1 did not secure the van ' s shoulder belt to her prior to transporting her in the van and she slid out of the wheelchair falling onto the leg rest of the wheelchair. Resident #1 stated the aide who got her up for the appointment did not remove the lift sling from her wheelchair once she was placed in the wheelchair. Resident #1 stated she rode in the van with TA #1 in the recent past and she never recalled TA #1 securing the van ' s shoulder belt to her. She stated she was uncomfortable with riding on the van since the incident but rode with TA #1 again on 11/24/15 and 11/25/15 to go to her chemotherapy and radiation treatments. An observation of Resident #1 revealed an elastic wrap around her right lower extremity. Resident #1 stated she voiced pain after the fall and she was treated with Tylenol. She recalled it helped some but the pain became so bad the Tylenol didn't work to control her pain after a few days. Resident #1 stated she did not recall anyone coming to assess her legs after the fall on 11/23/15 and it was not until the Friday after Thanksgiving that she had an x-ray done and then was sent to the hospital on [DATE].
Personal Note from NHA – Advocates: NHAA shares with all the families of loved ones who are confined to nursing homes the pain and anguish of putting them in the care of someone else. We expect our loved ones to be treated with dignity and honor in the homes we place them. We cannot emphasize enough to family members of nursing home residents; frequent visits are essential to our loved ones' well-being and safety. This nursing home and many others across the country are cited for abuse and neglect.
You can make a difference. If you have a loved one living in this nursing home or any other nursing home where you suspect any form of abuse or neglect, contact us immediately.
We can help you and your loved one file a state complaint, hire a specialized nursing home attorney or help you find a more suitable location for your loved one.
Contact us through our CONTACT FORM located on our website here below or on the sidebar or call our toll free hot line number: 1-800-645-5262.

You can make a difference even if your loved one has already passed away.