Posted on Oct 17, 2017 in
Blog
|
0 comments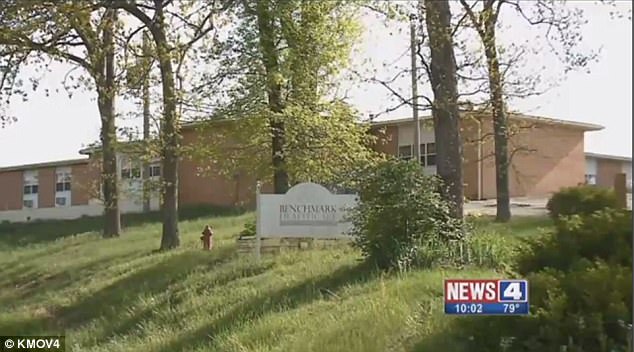 The former CEO of a shuttered Missouri skilled nursing facility has been sentenced to more than three years in prison for embezzling $667,000 in Medicaid funds and using it for personal expenses including strippers and a country club membership.
Johnnie Mac Sells, former owner and CEO of Benchmark Healthcare in Festus, MO, was sentenced Friday to pay back the money and serve 41 months in prison — the maximum sentence under federal law, the St. Louis Post-Dispatch reported. Sells pleaded guilty in April to stealing money from the facility and spending $185,000 of it at gentlemen's clubs, $15,000 on pet care, $4,500 at casinos and $12,000 in country club fees between 2014 and 2015.
Due to Sells' embezzlement, Benchmark went without money to spend on food, medication and dietary supplements for residents, the U.S. Attorney's Office for the Eastern District of Missouri said on Friday.
The meals the facility was able to provide — a clear bowl of broth and a cookie in one case, and a few ounces of lunch meat, half of a baked potato and a small muffin in another — "did not meet the nutritional needs of the residents," authorities said. Staff were also left to pay for food with their own money on some occasions.
The missing money also meant laboratory, medical record, pest control and pharmacy services were interrupted. "The facility was dirty and unsafe because routine maintenance and repairs because were not performed," the attorney's office said. The facility lost Medicare and Medicaid eligibility and closed in 2016.
Sells' attorney originally asked for a 33-month sentence since Sells had cooperated in the investigation and has several health problems, the Post-Dispatch reported. Authorities declined that request since the harm caused by the embezzlement was much greater than in typical healthcare fraud cases.
"I want to apologize to everyone who was negatively affected by my poor decisions," Sells said, according to the newspaper.
Article written by:Emily Mongan, Staff Writer with McKnight's Long term care News
Personal Note from NHAA – Advocates: NHAA shares with all the families of loved ones who are confined to nursing homes the pain and anguish of putting them in the care of someone else. We expect our loved ones to be treated with dignity and honor in the homes we place them. We cannot emphasize enough to family members of nursing home residents; frequent visits are essential to our loved ones' well-being and safety. This nursing home and many others across the country are cited for abuse and neglect.
You can make a difference. If you have a loved one living in this nursing home or any other nursing home where you suspect any form of abuse or neglect, contact us immediately.
We have helped many already and we can help you and your loved one as well by filing a state complaint, hiring a specialized nursing home attorney or helping you find a more suitable location for your loved one.
Contact us through our CONTACT FORM located on our website here below or on the sidebar or call our toll free hot line number: 1-800-645-5262.
You can make a difference even if your loved one has already passed away.