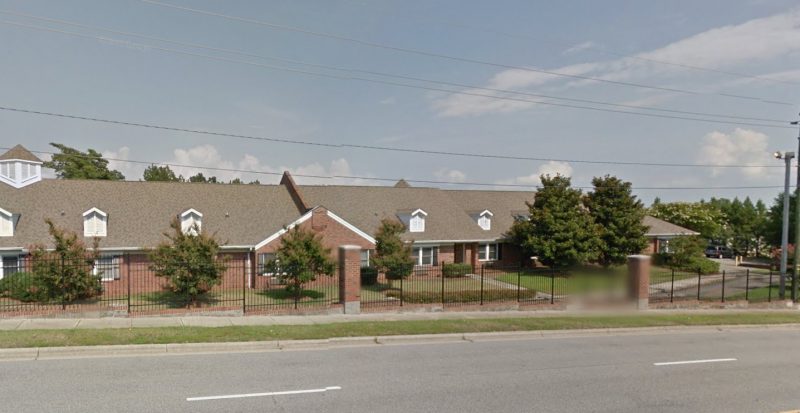 THE REHAB AND HC CTR AT VILLAGE GREEN
LOCATED: 1601 PURDUE DRIVE, FAYETTEVILLE, NC 28304
THE REHAB AND HC CTR AT VILLAGE GREEN was cited by the DEPARTMENT OF HEALTH AND HUMAN SERVICES CENTERS FOR MEDICARE & MEDICAID SERVICES for the following deficiencies:
PLEASE NOTE: The following highlighted quoted text is only a portion of the full report/survey submitted by DEPARTMENT OF HEALTH AND HUMAN SERVICES CENTERS FOR MEDICARE & MEDICAID SERVICES. The full report/survey can be found here.
FACILITY FAILED TO MAKE SURE THAT EACH RESIDENT WHO ENTERS THE NURSING HOME WITHOUT A CATHETER IS NOT GIVEN A CATHETER, AND RECEIVE PROPER SERVICES TO PREVENT URINARY TRACT INFECTIONS AND RESTORE NORMAL BLADDER FUNCTION.
LEVEL OF HARM –ACTUAL HARM
**NOTE- TERMS IN BRACKETS HAVE BEEN EDITED TO PROTECT CONFIDENTIALITY**
Based on physician interview, staff interview, and record review the facility failed to collect urine for a urinalysis for ten days and failed to initiate antibiotic treatment as ordered by the physician for fifteen days after nursing faxed the physician describing painful signs and symptoms for 1 of 1 sampled residents (Resident #287) who experienced a urinary tract infection [MEDICAL CONDITION].
A 05/08/15 hospital history and physical documented, was brought in from nursing home for evaluation of change in mentation. The patient is lethargic. She opens her eyes spontaneously to verbal commands. She tries to communicate, but no meaningful information can be obtained. Apparently the patient has complaints of abdominal pain and was diagnosed with [REDACTED]. She was started on [MEDICATION NAME], but the patient continued to get worse. The patient can usually talk and answer questions, but for the last 2 days, the ___ (family member designation) states the patient has not been able to communicate at all. Also, the patient's intake has decreased significantly, which has complicated things. She also states the patient's urine has smelled very foul and is very dark in color. The patient apparently used to use a wheelchair to ambulate, but for the last few weeks the patient's functional status has also declined tremendously. No report of fever, chills, nausea, vomiting, diarrhea, chest pain, shortness of breath, lightheadedness, dizziness, or rash Results from the CBC were faxed to the facility on [DATE] with the white blood cells elevated at 22.8 (the normal range being 4.5 – 12.5).
A hospital final summary documented Resident #287 passed away in the hospital on [DATE]. Death [DIAGNOSES REDACTED].
At 2:25 PM on 11/18/15 Nurse #1 stated she personally observed the signs and symptoms Resident #287 was experiencing when she faxed the physician on 04/21/15. She also reported the resident's family informed her that they recognized these as the signs and symptoms experienced by the resident when she had UTIs in the past. According to Nurse #1, the resident continued to experience all these signs and symptoms, and she placed three follow-up phone calls to the physician's office on multiple days (there was no documentation of these phone calls in the resident's medical record). She commented she was not able to talk to the physician during these follow-up calls, but his nurses told her that the physician was aware of her concerns about Resident #287 and he would be back in touch. Nurse #1 stated this lag in physician response was not an isolated incident, reporting it was not uncommon to have to wait a week or longer for feedback and orders from Resident #287's physician.
At 2:50 PM on 11/18/15 nursing assistant (NA) #5 stated for a couple of weeks before Resident #287 went out to hospital on [DATE] the resident had some hallucinations, moaned, reported she wanted to get out of the facility, and more frequently tried to do unsafe things like get up unassisted. During this same time period the NA commented the resident would say she had to go to the bathroom, and then be unable to urinate, complaining of feeling pressure. According to the NA, she also recalled the resident having brown/gray stains in her brief for a couple of weeks, but she felt this might not have been unusual for the resident. The NA also reported she thought she remembered the resident having cloudy urine, an isolated elevation in temperature, and some complaints of abdominal pain 2 – 5 day before the 05/08/15 hospitalization. She commented she was told by family members that the resident had a past history of UTIs, and her family was concerned that she was going through the same thing again.
At 4:30 PM on 11/18/15 Nurse #5 stated for a couple of weeks before her 05/08/15 hospitalization Resident #287 seemed more confused, was less able to do things for herself, and was falling more frequently. She reported she was unsure about any changes in the resident's urination during this time period. However, she commented she recalled the family having concerns saying they thought the resident was exhibiting signs and symptoms of a UTI, and they were getting more aggravated because the resident's doctor was not responding. Nurse #5 commented delays of a week or longer were not uncommon after faxing physicians about changes in resident condition or about concerns with resident health. She explained that about all you could do about the delay was call the physician office and talk to nurses who would say they had already passed the information on to the physician.
At 3:35 PM on 11/19/15 the director of nursing (DON) stated there were two ways to communicate changes in resident condition to the primary physician. She explained if the change seemed urgent nurses could page physicians or physician assistants, and if the change was not urgent and a reply within 1 – 2 days was acceptable then a communication form could be faxed or placed in the physician communication book. She reported staff usually called Resident #287's primary physician since he only had 2 or 3 residents in the building. She commented he was not in the building much more than once a month when he attended quality assurance (QA) meetings. According to the DON, there was a folder at the nurse's station where communication forms that had been faxed to physicians were kept. She stated she expected the nursing staff to check the folder the next day after the initial fax to make sure a response had been obtained. If there was no response, she reported the nurse was supposed to call the physician office. If the nurse was unable to get a response from the physician after the phone call, then the nurse was supposed to take the matter to the unit or clinical coordinator who would then take over the responsibility of obtaining a response. The DON stated waiting almost two weeks to get antibiotic orders for someone exhibiting definitive symptoms of a UTI was too long. She commented in that amount of time the resident should have already completed antibiotic therapy and been free of painful UTI symptoms.
Personal Note from NHA-Advocates: NHAA shares with all the families of loved ones who are confined to nursing homes the pain and anguish of putting them in the care of someone else. We expect our loved ones to be treated with dignity and honor in the homes we place them. We cannot emphasize enough to family members of nursing home residents; frequent visits are essential to our loved ones' well-being and safety. This nursing home and many others across the country are cited for abuse and neglect.
You can make a difference. If you have a loved one living in this nursing home or any other nursing home where you suspect any form of abuse or neglect, contact us immediately.
We can help you and your loved one file a state complaint, hire a specialized nursing home attorney or help you find a more suitable location for your loved one.
Contact us through our CONTACT FORM located on our website here below or on the sidebar or call our toll free hot line number: 1-800-645-5262.

You can make a difference even if your loved one has already passed away.